December 18, 2017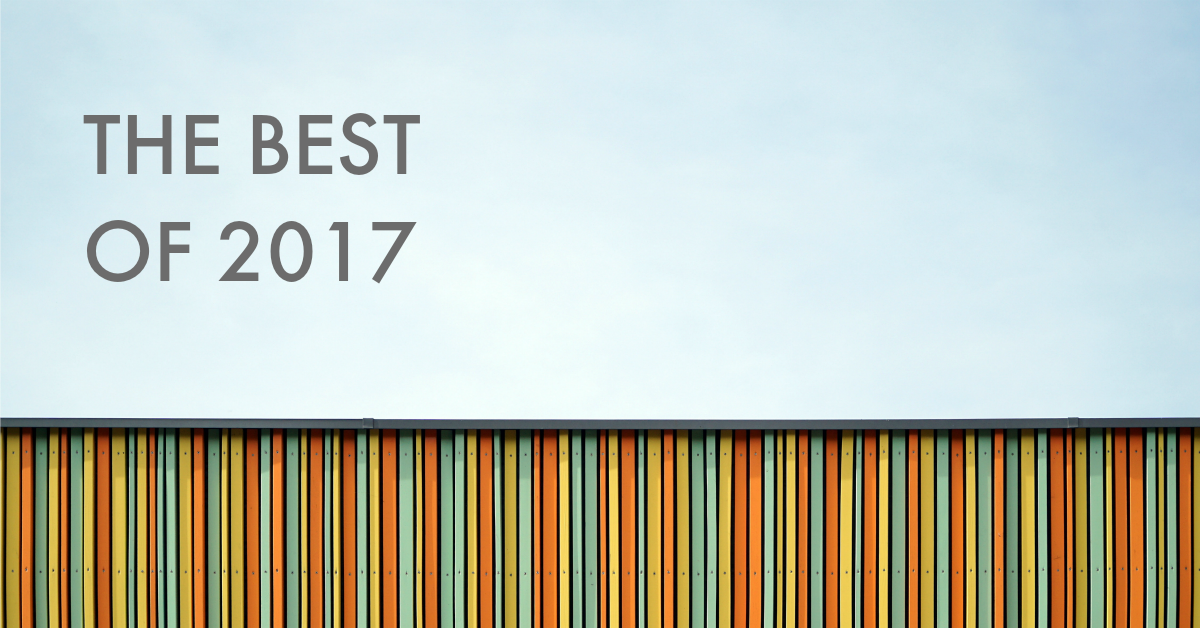 Each year I put together a Link Fest for oneinfinitelife.com, essentially it's a round-up of the most popular articles on my site for that year. It's always so interesting (for me) to discover what posts you loved the most and what had the biggest impact on you.
Here are the top 10 posts you loved the most in 2017, as well as a few of my favourite posts from the year.
Enjoy! 🙂
read more
December 12, 2017
One of the most common questions I get asked as a life coach is about motivation.
Recently, I've been asked, "How do you stay motivated all the time?" "What are some good steps to take towards motivating yourself?" "How do I motivate myself to do what I want to do?" "What is the best way to get motivated?" And so on…
Based on these questions here are some of my thoughts on motivation…
read more
December 5, 2017
I can't believe it's less than three weeks until Christmas! (Seriously, where has the year gone?!?)  
As Christmas is right around the corner I've curated a Feel Good Christmas Gift Guide for you.
Some of these gift ideas are things I already have myself, some are things on my wish lists, some are things I have purchased for others — all of them are feel-good, do-good, or empowering.
Many of these products are made by individual people or small businesses, or business that are for good and I'm honoured to say I personally know many of the creators of these products. In other words, these gift ideas support actual human beings who are creating awesome things.
I hope you find something here for someone special in your life, or something for yourself that you love! 😉
read more
November 30, 2017
It's time for another Link Fest!
This edition includes awesome articles on putting off your happiness, the ironies of anxiety, minimalist gift ideas, rewarding your efforts and more. Plus there's also some of my favourite things from the month, a round-up of things I've written this month and also how I'm reflecting on 2017.
read more
November 28, 2017
It's been way too long since I shared some book recommendations on my site, especially when you consider how much I love to read and recommend books to people.
This is Part 3 of my 'Books that have changed my life series' (you can read the first edition here and the second edition here). In this series I share with you books that I have read that I truly think are life-changing and highly recommend.
This edition may be my favourite one yet and contains 5 really amazing, life-changing reads for you.
I hope you find a book here that makes your life better than it was before 🙂
read more
November 21, 2017
Have you ever looked at someone else's life and thought, "I wish I had it all together like they do?" And then proceeded to feel bad about your own life because you feel like a complete disaster most of the time sometimes?
read more
November 14, 2017
Last month I attended Cassie Mendoza-Jones' book tour and workshop for her new book: It's All Good. It was an amazing evening and I left the workshop feeling really content and like I had a clean state.
In the days following the workshop I read Cassie's new book, which is about trusting and surrendering to the bigger plan, being okay with uncertainty and about moving forward from failures and disappointments with trust and being better off for it.
read more
November 9, 2017
 
During July this year I committed to sharing behind-the-scenes insights into my gratitude practice every day for 28 days on Instagram Stories.
read more
October 31, 2017
It's been awhile, but it's time for another Link Fest where I round up my favourite things I've read on the Internet recently.
This edition includes articles on how small changes can make a difference, using Instagram to practice gratitude, some very relatable confessions from a life coach, what success really means, being unavailable and saying no, how to belong to others as well as ourselves and lots more.
read more
September 26, 2017
Fourteen months ago I decided that it was time to overcome one of my biggest fears and learn how to drive.
This is something I had been putting off seven years, ever since I got my learners permit when I was sixteen years old.
I kept telling myself that I would make it happen "some day" — but that day had not come. I kept avoiding it, putting it off and convincing myself I didn't really need a drivers licence.
That all changed in July last year. when I decided that I was going to commit to learning how to drive, for however long it was going to take.
read more