September 26, 2017
Fourteen months ago I decided that it was time to overcome one of my biggest fears and learn how to drive.
This is something I had been putting off seven years, ever since I got my learners permit when I was sixteen years old.
I kept telling myself that I would make it happen "some day" — but that day had not come. I kept avoiding it, putting it off and convincing myself I didn't really need a drivers licence.
That all changed in July last year. when I decided that I was going to commit to learning how to drive, for however long it was going to take.
read more
September 13, 2017
You've heard of the life-changing benefits of practicing gratitude, so you've decided you're going to make gratitude a regular practice in your life.
You go and get yourself the cutest Kikki.k gratitude journal you can find and a new pen to go with it (of course!) so you're set up and ready to commit to practicing gratitude.
read more
August 25, 2017
It all happened because of a Neuroscience report.
A report that I knew about for months, but here I am sitting on the couch drowning in stress and overwhelm – and regretting getting myself into this position.
It's the night before the report is due and I've barely started. I know it's just a report and in the scheme of things, not that important… But I can't believe I've got myself into this position.
read more
August 22, 2017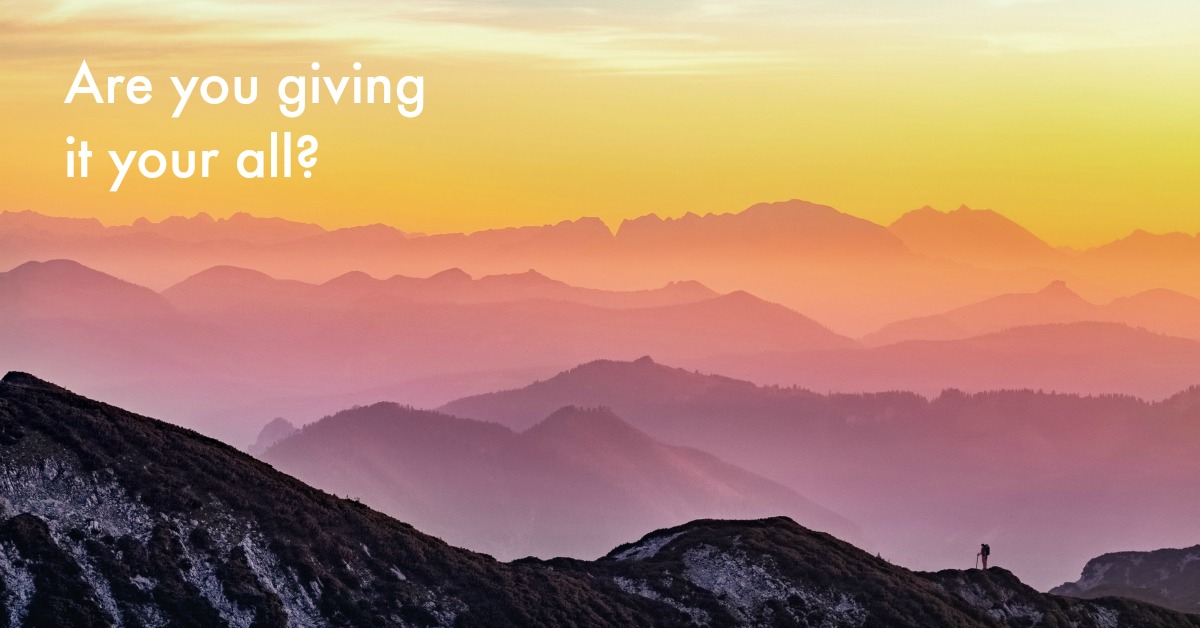 In July last year I set a goal to learn how to drive so I could finally overcome my fear of driving and actually get my drivers licence (more on this here and here).
I booked my first driving lesson and made a decision to commit to learning to drive — for however long it was going to take.
A few months later (and several driving lessons down) a friend asked me how I was going with a couple of the goals I had at the time, one of them being learning how to drive and I responded, "It's going okay. I'm trying really hard."
read more
August 17, 2017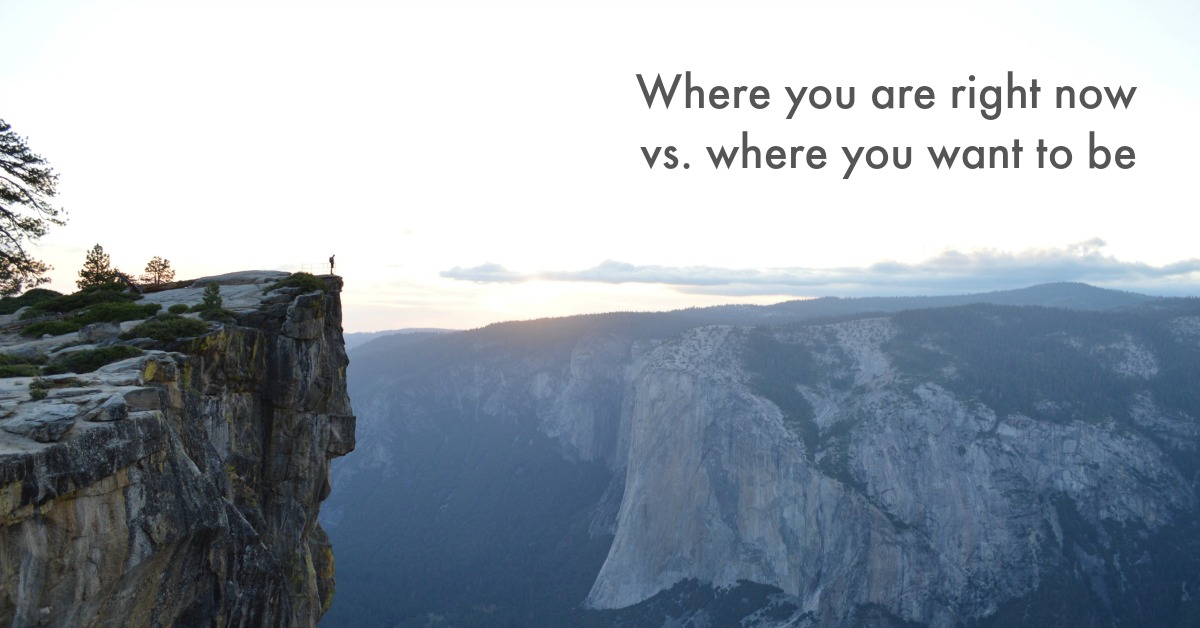 My boyfriend loves Marvel movies, so last month we went to see Spider-Man: Homecoming together.
(Random side note: The first movie I saw at the cinemas with my boyfriend, before he was actually my boyfriend was Iron Man 2 — and ever since then I've seen every Marvel movie that's come out with him.)
What I loved most about the movie was that it reminded me of something really important. But first, if you haven't seen the movie yet and you want to, I recommend tucking this email away and then coming back to it after you've seen it (because: spoilers!).
But if you're wondering why I'm talking about a Spider-Man movie, read on…
read more
August 9, 2017
I've been asked:
Here are 3 things that have helped me to think about failure differently, so I can not let it hold me back.

read more
August 2, 2017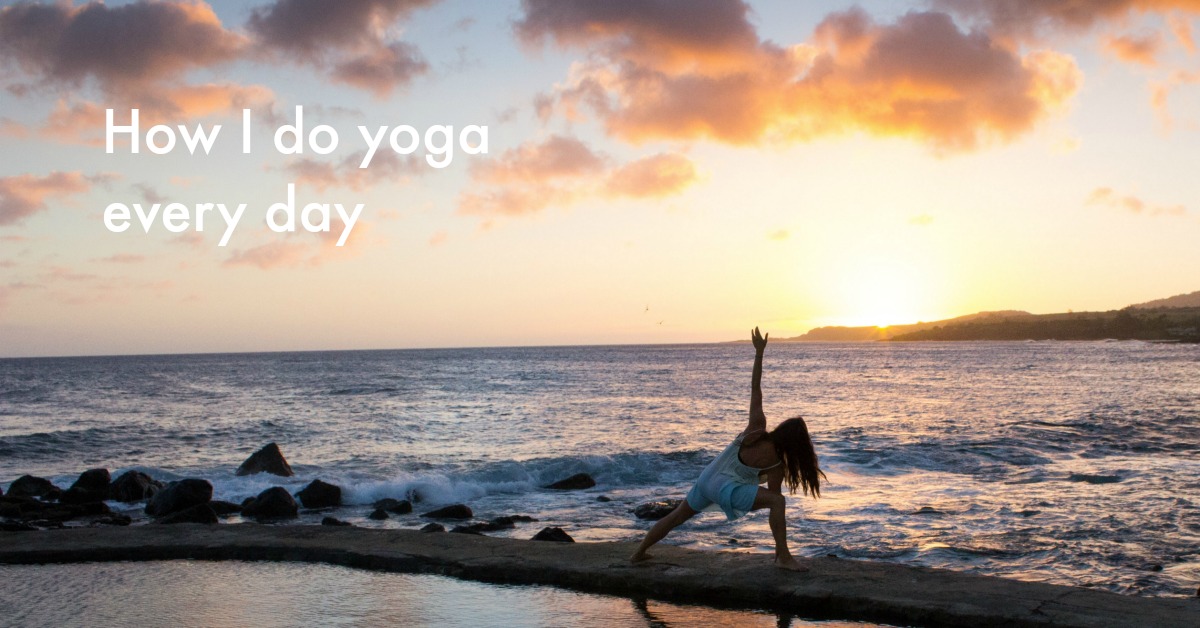 At the beginning of the year I committed to a 31 day yoga challenge.
I had been wanting to make yoga a more regular part of my life for a long time — years even — but it just wasn't happening.
So I decided that I was going to commit to doing a 31 day yoga challenge. So that's what I did! And ever since then I've been practicing yoga every single day — and it's now been over 7 months!
I've been getting asked a lot (particularly on Instagram) about how I've made this a habit in my life and how I've actually been doing it and questions about my daily practice.
So now that I've been doing this for over 7 months now, I thought that it's time to share with you what has helped me to show up and do yoga every day for the past 213+ days (and counting!). Because it isn't always easy, but it's definitely been worth it!
Here are 4 things I've found to be really useful in making yoga a daily habit in my life — these things are relevant in creating any kind of habit in your life. Plus I've also got some insights into my yoga practice for you at the end 🙂
read more
July 31, 2017
Time for another Link Fest where I round up my favourite things I've read on the Internet recently.
There's some really interesting articles in this edition about why the self-help industry isn't changing the world, re-thinking self-sabotage, why nothing is once in a lifetime, how constrains and limitations can create freedom and a life-changing reminder that this is it and lots more.
Enjoy!

∞  An important question: Are you focusing on the right things?
∞  I loved Claire's behind-the-scenes insights on how she runs her online business.
∞  Such an interesting conversation: Why the self-help industry isn't changing the world.
read more
July 23, 2017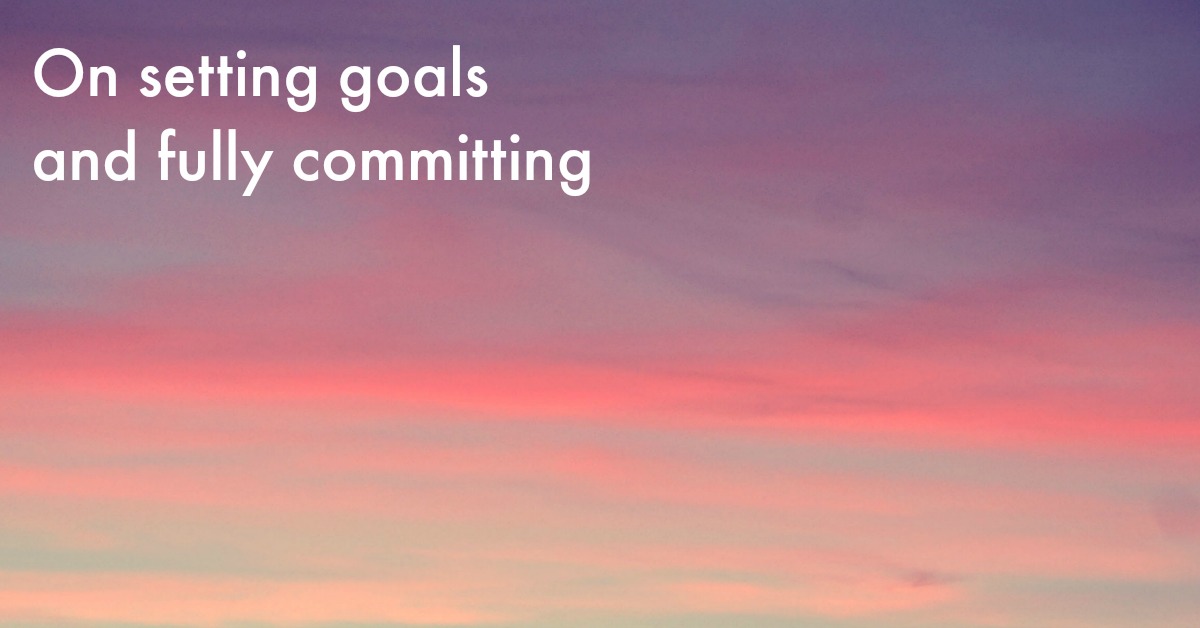 One year ago I did something that's been super powerful for me over the past 12 months of my life.
I decided to set a goal about something I'd been putting off for a long time and FULLY COMMIT myself to working towards it.
Doing this has helped me to move forward more than ever before and I've made more progress with this goal in the past 12 months than I did for the 7 years before that (crazy I know!).

read more
July 6, 2017
This year my boyfriend has challenged himself to swim in the ocean every single day for the entire year.
Over the past 6 months I've watched in awe as he has committed to this every single day — no matter what.
Even when we've been travelling. Even when it's been inconvenient. Even when it became winter and it's gotten much colder. And even when the ocean is wild and looks so dark and murky that you can't see what's under the surface.
I've continued to watch him show up and and do it anyway. Day after day. Week after week. Month after month — for over six months now.
Recently I asked him, "How do you convince yourself to get in the ocean on days when you don't feel like it?"
read more