FEEDBACK FROM MY CLIENTS
"I decided to work with Chloe as my coach because when I first spoke to her I had a really good feeling that she actually cared and that she wanted to make sure that she was the right coach for me. I actually felt a little bit nervous going into our first session as the only thing I wasn't 100% sure in my mind about was what my goal would look like and how it would be laid out, but Chloe was able to support me through the process and set a really nice goal that felt like a stretch and it was also a feeling goal which was something different for me.
The most transformative part of the coaching experience for me was how my goal became more of a guiding focus for my life, instead of just a goal. This is really big for me because I'm so used to just ticking things off the to-do list, but now I have this goal as a guiding focus that I can use each and every day to lead my life and that has been really powerful. I believe that the coaching series set me up for a really good future in terms of what I want to do and what I want to achieve. Overall I'm just happier which is something that I really wanted to focus on in the coaching series as well.
One of the things I really loved about working with Chloe was her reflective nature and her reflective practices. I really liked getting the reflection questions in between sessions as it was a good reminder for myself and what I've actually achieved and what I needed to work on. I really thrive on accountability and Chloe was able to provide that supportive accountability-based environment that allowed me to reach my goals.
Over the years I've worked with many different coaches and what I really liked about working with Chloe was the structure and the detail that goes into her work. She was a super prepared coach and always had meticulous notes about what we'd spoken about previously. Chloe really cared and supported me through the coaching journey. She runs her coaching series with her clients best interest at heart and is always prepared for the sessions.
I would describe my experience working with Chloe as reflective, powerful and life-changing. I think my coaching series has really given me that guiding focus for the rest of my life. Thank you Chloe, I really enjoyed working with you." — Natalie Alaimo
"When I first started working with Chloe I was feeling disconnected from myself, the life I was living and what I believed I could offer others. I knew I could help and serve others in a deeper personal sense, but I was struggling to fully trust this. I decided to work with Chloe because she was authentic, non-judgemental, courageous, generous and I knew I could be vulnerable with her, that she would 'see me' and support me all the way.
After our first session I felt like everything I wanted to gain from our series together was indeed possible. Though our coaching series I realised I had the confidence to follow my dream and that I could do this by just being myself. My experience with Chloe has set me up with a deep confidence and trust to continue a new career and flourish, that's not just a dream for me anymore.
If you're thinking of working with Chloe in this way I would say it's a no brainer, she is authentic and amazing — she will see you, hold you and motivate you to be your best self. Chloe provided me with so much support and was so generous in sharing her knowledge. She is a truly gracious, empowering and supportive coach and I'm beyond grateful for the time and resources she has given me during our time together." — Marie-Ann Taylor
"When I first connected with Chloe I felt stuck and was unsure and I didn't know what to focus on. I wanted clarity on how to move forward in a purposeful way, so I could take things to the next level. I wanted to figure out what my next big steps would be, because I felt like I was having lots of ideas, but I was never taking wholehearted action.
I decided to say yes to working with Chloe because I was feeling isolated and I knew that her gentle support and enthusiasm would help me feel connected. I was ready for the accountability to help me actually grow (rather than just keep thinking about it!). Going into our first session together I felt excited and supported, and by the end of that first session I realised some hugely important values which I'd been overlooking and I was so excited to acknowledge them and set clear goals to bring them into my life.
I've worked with a few coaches before and always enjoyed it. What really stood out about Chloe is her organisation and the way she truly nurtured me as her client – she went out of her way to support me and make coaching with her a really special experience. I felt really comfortable the whole way through our series, as she made sure I always knew how things would unfold. I always felt prepared and this meant I was able to get the most out of our sessions together. My boyfriend always says I'm happier and more inspired after I finish a coaching session with Chloe!
During the coaching series it felt amazing to really pinpoint what I wanted and actually take purposeful steps towards those things. The three key goals I set in our very first session have now become important pillars to me. These has been invaluable and will continue serving me, even now that our coaching series has finished.
After working with Chloe for 3 months I now feel more aligned and purposeful than I ever have. Chloe was so genuine and supportive every step of the way and had such a gentle way of guiding me to acknowledge what I really wanted and to bring my goals to life. One of the biggest shifts I experienced was being able to strip away things which were holding me back and replace them with purposeful actions. As the coaching series came to an end I felt clear, purposeful, aligned. I also taken meaningful steps towards my goals and I felt really supported and empowered.
Chloe is genuinely gifted as a coach. She creates such a safe space to dive deep and explore things and I always felt really supported and heard. She went out of her way to make me feel special – emailing me before our sessions to check in, sending me gifts, incorporating meaningful exercises into the sessions. I always felt inspired after our time together and ready to take powerful actions.
Coaching with Chloe was so transformational for me! I had no idea how much I was limiting myself and making things harder. Chloe has a really gentle way of guiding you to discover what's really important and to focus on that in meaningful and authentic ways. I would describe my coaching experience as gentle, meaningful and impactful, and I honestly couldn't have imagined a better experience." — Rachael Kable
"When I first connected with Chloe I was considering enrolling in a life coaching course and struggling with feeling confident as a coach. I felt incredibly excited to begin working together and I felt very much at ease as everything was super clear, so I felt comfortable in knowing what was to be expected of both of us.
I felt incredibly supported during my coaching series with Chloe and I felt like we worked on the goals that I really wanted to. The most transformative part of my coaching experience working with Chloe was overcoming blocks and beliefs I had about being a 'successful' coach and business owner. Being open-minded has allowed me to take a different path to achieving my goal and is a skill I will continue to use as I navigate this journey. I would describe my experience with Chloe as Insightful, productive and positive.
Chloe is an absolute joy to work with. Her support and encouragement throughout our coaching series really enabled me to shine and work extra hard towards achieving my goals. Chloe is incredibly authentic and her unique coaching style really suited my introverted personality. I always felt comfortable sharing everything from my struggles and challenges to being really honest about what I want to achieve – nothing was off limits with Chloe.
It is clear that Chloe is so passionate about her work and I really enjoyed our time together! It's hard to put into words how much I appreciate all of her support and encouragement over the last 3 months, I am so incredibly grateful." — Sarah Bryan
"When I first began my coaching series with Chloe there was a lot going on in my life personally and I was also about to create a new business. I decided to work with Chloe because meeting her face to face was a lovely introduction to feeling welcomed, supported and ready to undertake the next chapter in my story!
I had never worked with a coach before, so this was an entirely new experience for me! I didn't really think I needed a coach – I thought my life was good enough and I was already being the best version of itself! So, my initial expectations weren't high – not due to the coaching so much as my own mindset and needs at the time.
The biggest change I experienced during the series was the realisation in myself that I was not always as happy and as satisfied with my current situation as I'd thought I'd been. The series gave me an opportunity to reflect a lot on what was going on in my life, and what had changed unintentionally in my life in the last year almost without me knowing. It was a chance to reconnect with myself in a way that I'd been neglecting making happen.
During the series I learnt to listen to myself and honour myself and my needs as a person. To know that at the heart of everything; my inner voice is always right. It knows what it needs, and I know who I am because of it – and I'm proud of that! I have been reminded that I do know who I am, what I'm worth, and what I want. And I should never allow myself to be challenged on that. Ever.
In a practical sense – I also got my business up and running far quicker than I'd expected which was a total gold star bonus!
My experience working with Chloe was enlightening, insightful, joyful. If you're thinking of having Chloe as your coach, know that she is a total cutie and her energy, smile and warmth never falters. Her positive vibes and her kind, calming, caring nature is infectious, welcoming, and altogether a pure, joyful energy to be connected with. The only thing I would add is just that I'm grateful! You are so very much appreciated as a person. Thank you." — Samantha Kelsie
"When I first began my coaching series with Chloe I had just graduated as a Beautiful You life coach. I wanted support refining my coaching practice and building solid business foundations. As a Beautiful You graduate I knew the basics of the coaching series framework, but I loved Chloe's Beautiful You model and approach as a coach.
Going into our coaching series I was excited to have one-on-one time with Chloe after having her support in a group experience. Nothing was unclear to me going into the coaching series and I loved her detailed and informative emails and coaching agreement. After our first session together I felt good that I had a plan to tackle my goals over the series, with an awesome support buddy.
The most transformative part of my coaching experience was the powerful questions Chloe asked me both during our sessions and also through the reflection questions in-between our sessions. The biggest impact the coaching series had on me is that I am now a more confident coach and I feel worthy of having profitable business.
Chloe was amazing to work with, I will always remember how she supported me to believe in myself when I didn't. I would describe my experience with her as thorough, empowering and nourished." — Bridget Johns
"When I first connected with Chloe I felt stuck on my career and terrified of what was going to happen next. Working with a coach was a totally new experience for me and I decided to work with Chloe because when we first connected she seemed to really care and I knew she would be attentive to my needs and dreams.
There were so many changes and shifts I experienced during my time with Chloe. One of the most transformative has been that I've started speaking up more in my life, which has really made a difference for me. Having someone to support me and hold me accountable has been so helpful in getting me to take action towards my goals. I've learnt to take action despite my fears and I've realised that taking actions every day towards your dreams brings you joy and vibrancy in your life.
Chloe really did help me achieve my goals and was very supportive and giving throughout our entire coaching series. If you are thinking of working 1:1 with Chloe, know that you can trust on her to hold you accountable and keep you on track, even in between the weeks between your coaching sessions. I would describe my experience with Chloe as encouraging, thorough, efficient. It was absolutely life changing, what an experience!" — Eliane Hong

"When I first connected with Chloe for coaching I was trying to start an online business and I didn't know how I was going to be able to bring everything to life. I decided to work with Chloe because I intuitively sensed that she was kind, organised and able to provide the safety which would enable me to grow and thrive. I felt instantly secure in her ability to allow me the time and space to figure out what I was meant to be doing. By the end of our first session together I felt that I could be myself and bring this business to life.
The biggest changes I experienced during my series was that I accepted that I am worthwhile and decent, honest, sincere, generous and loving. That I can step into my greatness and shine alongside everyone else and that I am a great coach. During my series with Chloe I ran my first retreat, taught yoga for the first time, coached paid clients for the first time, created an offering for the first time and all of the first milestones in my new business happened during this time.
If you are thinking of working with Chloe know that she's an absolute gem! She is an award-winning life coach from one of the most incredible training programmes available (from the Beautiful You Coaching Academy) and therefore has very strong competition, this speaks for itself.
Chloe goes over and above what I expected as a coach. She is thoughtful, kind, encouraging, positive, interested and passionate about her clients. She is super organised and methodical which provides a safety and framework within which to explore your hopes, dreams and aspirations. This experience has been positive, safe, exciting and fulfilling. I feel blessed to have worked with Chloe in this way, it was everything I needed & more." — Karen Johnston
"I decided to work with Chloe in this way because I could feel her spirit of giving and gratitude through her website and speaking with her confirmed that. She was very genuine and down to earth and explained everything fully and wonderfully, so I knew exactly what to expect from the process.
The best part was having someone who took the same course as I did talk about what they did immediately following graduation and showing it was okay to grow slowly. She made me feel comfortable receiving guidance from someone who was a few levels ahead of me, instead of being or acting so wildly successful that I couldn't relate to her.
The group Q&A sessions were amazing. I loved getting your "leadership" from having gone through the course before us, but also being able to connect more with my fellow trainees. The resource guide is absolutely amazing and I know it will be a tremendous help for months or even years to come.
I would absolutely recommend getting Chloe's support for your Beautiful You journey, for me it was the best decision ever!" — Antonisha Polite
"When I first connected with Chloe I was trying to gather the courage to sign up to a life coaching course. I had some fear of failure and I wasn't 100% sure I would be able to do the course to my own level of expectation. Working with a life coach was 100% new to me, but I decided to work 1:1 with Chloe because when we got on Skype I felt like we had a lot in common and I could tell that she really cared about her clients.
Going into our first session I was a little worried about being able to set a good goal, but I also felt confident that if I needed help deciding on the goal that Chloe would use her experience and help me find a good one. By the end of the first session I realised how important it was for me to focus on the feelings I wanted in my goal, and not just the logistics of what I needed to do.
The most transformative part of the coaching series was being able to see how strong I was to begin with, but also how much stronger I've gotten over the last 6 months. The biggest change I experienced was that I learned to overcome or move through my fears. I also learned that fear is going to come back over and over, but that I can learn from each experience, get stronger, and use those lessons the next time fear comes around. And also, one of the biggest lesson I learned was about taking care of myself. I was able to see how much it impacted my day-to-day life, but also how much it helped me keep up momentum and strength to work towards my goal.
There are so many things I appreciate about working with Chloe, but the biggest thing was just how much she cheered me on and made me feel supported and cared for. I could tell she truly cared about me as a human being. I also really enjoyed how open and honest Chloe was with me and that she said I could ask her anything, as this made me feel more comfortable and it allowed me to be open and honest myself. She was very genuine and caring, which I appreciated.
My coaching experience with Chloe was transformative, strengthening, and uplifting. Thank you for all the time and energy you put into supporting me." — Beth Moshier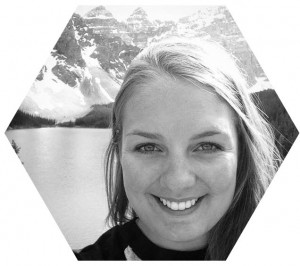 "Before coaching with Chloe, I was at a point in my life that I needed to make a drastic change. I was struggling with finding myself. I had spent so much time trying to make others happy that I had lost sight of what it was that made me happy.
Going into our first session together I was nervous and excited, and by the end of our first session I could feel Chloe's passion. She was genuine, supportive and full of energy and I knew that through my journey she would be there for me 100%.
Chloe was there to support me and guide me on my journey of self discovery. Now I am owning who I am and I'm more concerned about making myself happy rather than making others happy. My friends have noticed that I am now happier and more confident in myself — that I am a new me.
I would describe my coaching experience with Chloe as empowering, energising and supported. With her passion, energy and sincerity, I know that Chloe will continue to be a great mentor and leader with so many others. Thank you Chloe!" — Lindsey Sinclair
"When I first connected with Chloe I was struggling with self-belief (my inner mean girl was beating me!) and finding the balance and connection between different aspects in my life. I decided to work with Chloe because I LOVE her ideas around gratitude and I knew after doing The 28 Day Gratitude Project that she was someone I wanted to work with!
Going into our first session I felt quite nervous, whilst I knew what to expect 'on paper' I was unsure as to how I would go actually being coached. After that first session I felt like it was exactly what I needed and when I needed to do it.
I love how open, honest and relatable Chloe was during our coaching series. It allowed me to be all those things too, and that's EXACTLY how I want to show up for my future clients as well. I would describe my coaching series as honest, stretching and full of growth.
I would ABSOLUTELY without-a-doubt recommend Chloe as a coach. I felt so safe and supported throughout our series. I felt like I really mattered and that me and my goals were important to Chloe too. Thank you. Thank you. Thank you." — Amanda Templeton
"When I first connected with Chloe I was in a negative workplace and I felt very drained emotionally. I was struggling to make time for self-care and I wanted to launch my own business and become a coach.
I had never worked with a coach before, so I had no idea what it would do for me, but I needed some support to get me back on track and for someone to hold me accountable to working towards what I wanted, so I was excited to have someone to guide me and to cheer me on.
Coaching with Chloe has helped me to let go of who I thought I 'should' be and to reconnect with and embrace who I really am. I now attend yoga and meditation, I have a part-time job which I love (I go home smiling!), I have launched my business and discovered my niche as an authenticity coach. I now dedicate more time for personal development and taking care of myself. Reconnecting with myself has empowered me so much and now I want to give that to others.
I've had so many people say to me "Wow! You just look so happy" because I am and I'm in such a great space now. I now realise that it's so important to accept yourself as you are and to do the best you can in that moment. I feel like my coaching experience was like a massive overhaul of my life.
I now have more self-belief and trust in myself, and I am so grateful for Chloe's support and her magic ability to hold space beautifully. I cannot believe that in only 3 months you can change so much in your life when you have the divine support of a coach. I would describe my coaching experience with Chloe as empowering, uplifting and supported – it truly was a life-changing experience." — Janelle Crawford
"I had never worked with a coach before and honestly didn't know what it would involve, so I didn't have any expectations just wanted to go along with the journey and see what it was all about.
By the end of our first session I felt determined and inspired by the goals we had set. After every session with Chloe I would have a smile on my face and feel very positive about all aspects of my life.
I was so happy that I decided to be coached by Chloe. The biggest change I've noticed in my life is that I continue to stay positive no matter what life throws at me and it has helped me get through some tough situations. I would describe my coaching experience as interesting, exciting and inspiring. From now on I will be referring back to this experience and continuing to set goals to help me live the life I want!" — Laura Marquis

"When I first connected with Chloe I was so afraid of what people would think of me and this was holding me back from putting my blog posts out there. I decided to work with Chloe because it FELT right, I was drawn to her work and deep inside I knew how beneficial this journey with her would be.
Going into our first session I felt nervous, excited, scared and hopefully, but by the end of our first session I still felt nervous, but my fear was gone and I knew that everything would turn out alright — and it really turned out to be more amazing than I could of possibly imagined.
Chloe empowered, supports and uplifted me and because of this I kept going and kept putting myself out there. The biggest changed I've witnessed in myself is that I've become so much calmer and confident. I would describe my coaching experience as empowering, deep-connected and safe. THANK YOU, THANK YOU, THANK YOU, Chloe!" — Teresa Valentina Borik
"When I first connected with Chloe I was struggling with starting my blog and actually starting it, as well as creating a vision for it's future. Going into our first session I was very nervous, but by the end of it I knew it was going to be a great experience! I felt motivated to start doing things to get on track with launching my blog.​
​The biggest change I experienced through working with Chloe is for starters, I actually have a blog now! I'm more confident than I was before and I have a handle on the more technical aspects. Overall, I found the confidence to put myself out there which was the number one thing I needed to get the ball rolling.
By working with Chloe I become motivated to start moving towards my goal and I have now launched my blog and I have the confidence to put myself out there​. Our time together was collaborative, supportive and inspiring​ and ​I couldn't have launched my blog without you Chloe! Thank you so much for believing in me and helping me to find the confidence to get out there and blog my heart out!​" — Sara Asher
Need some support to help you get the most out of your one infinite life?
∞