If you're ready to get the most out of your one infinite life…
You're in the right place.
ONE OF MY COACHING SUPERPOWERS IS ASKING POWERFUL QUESTIONS, SO LET'S BEGIN WITH A FEW…

What would change for you if you could trust yourself to uncover your own wisdom and what is right for you?
How would your life be different if you could support yourself and coach yourself to move forward towards what you want?
How would it feel to be able to have a space and guidance to reflect on your life?

TAKE A MOMENT TO FEEL INTO THESE QUESTIONS BEFORE MOVING FORWARD.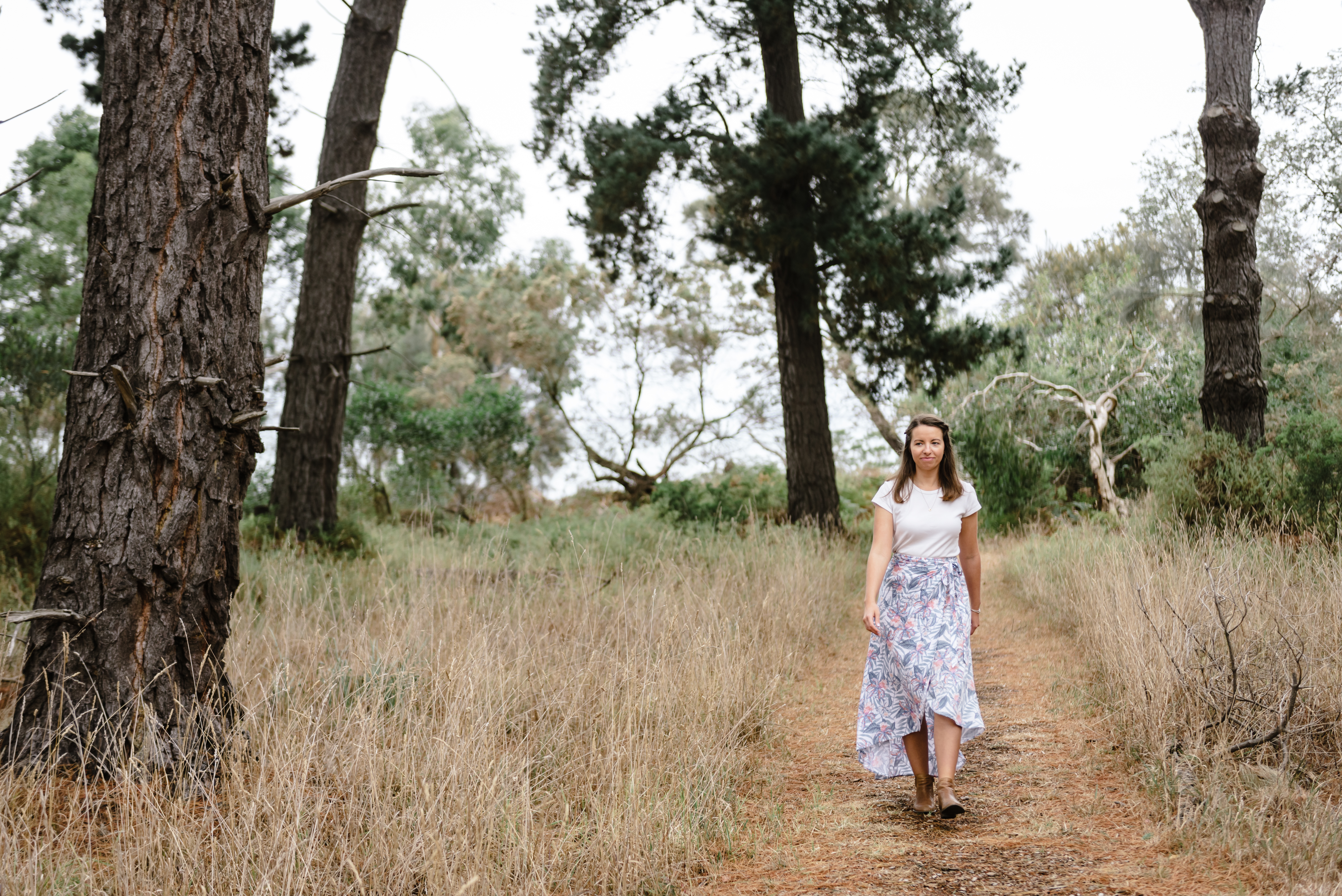 You're here because…
You know it's time for you to trust yourself and uncover your own truth.
You are ready to carve your own way towards the life you really want to be living.
You want to be able to support yourself more fully.
You feel called to be in a space where reflection meets action.

Through my reflective approach, I guide you to access your wisdom, uncover your own answers and carve your way forward towards the life you really want to be living.
And I'm here to support you to be able to support yourself.

Here's how I can support you in a coaching series:
My coaching series are designed for humans who are wanting support to lead themselves towards the life they want.
In our time together you will…
∞ Be guided to reflect on your life continually to uncover your own insights and answers.
∞ Be supported to carve your way forward and take empowered and aligned action towards what you really want.
∞ And cultivate your self-coaching and reflection skills, that you can continue to use beyond our time together.


You have two options if you'd like to be coached by me:
∞ The Infinite Series: 3 months of coaching support
∞ The Beyond Series: 6 months of coaching support
"I would wholeheartedly recommend working with Chloe. She is an incredible coach and space holder that serves from the heart. She empowers you to do what matters to you and helps you strengthen your own ability to guide yourself.
I decided to work with Chloe again because of the way she coaches and empowers her clients, so they can truly support and lead themselves. She supports me perfectly just the way I need and holds space for me to fully be myself. I feel the energy and care she gives to her clients from the moment I reach out.
Our coaching series together was a wonderful supportive mirror to connect with my true self. I felt so heard and supported by her space holding, the container she creates and the space she allowed me to hold for myself.
Chloe is the embodiment of not just a wonderful life coach, but also a self-coaching guide. Thank you once again for a wonderful and magical coaching series, that was exactly what I needed. I would not change a thing. It all happened and unfolded in the way it needed to." — Laila


Here's what you get in a coaching series with me:
∞ A free 30-minute IGNITE CALL where we can virtually connect and go even deeper into reflecting on your questionnaire. This will also help us to see if working together is an aligned decision for you right now.
∞ An epic REFLECTION QUESTIONNAIRE to begin our journey together. From the moment you receive this questionnaire, the coaching process will begin and these questions will help you to reflect and dive deeper into knowing yourself, what you're really wanting right now and uncover what you're wanting to get out of a coaching experience with me.
∞ 1 x 90-minute INTRODUCTORY COACHING SESSION to begin our coaching experience where we will explore what you really want for your life (and from our coaching series), set some empowering goals to guide us in the series and also prepare for our time together.
∞  60-minute COACHING SESSIONS every two weeks for either 3 months or 6 months (depending on your package). In these sessions, we will reflect on your progress, meet you where you're at, work through anything that has come up and support you to be in empowered action towards your goals and the life you want. 
∞ REFLECTION QUESTIONS + CHECK-INS from me every two weeks for the duration of your series (on the opposite week of our session) to guide you in between sessions. These questions are intentionally crafted to deepen your self-reflection and cultivate your own self-coaching skills.
∞ EMAIL + VOXER SUPPORT between sessions as required, so we can expand on what is coming up for you in the reflective questions and support you to go (even) deeper in your self-enquiry and learning between sessions.

Your investment:
The Infinite Series: 3 months of coaching support
Three monthly payments of $350 AUD or a one-off payment of $1,000 AUD
The Beyond Series: 6 months of coaching support
Six monthly payments of $340 AUD or a one-off payment of $1,950 AUD

You're coaching series is tailored to you and you also have the option to add on these additional sessions to your packages (at an additional cost) if you choose to:
∞ Guided reflection experiences
∞ Creating your own self-coaching + reflection ritual
"​​I feel like the support I received from Chloe was incredible and I achieved more in twelve weeks than I could of ever imagined! Chloe holds a nurturing, safe space for her clients to fully open up and explore what is going on for them. She is there every step of the way guiding and supporting you as you take action and move towards achieving your goals. What made the coaching series so expansive and transformative was the safe space Chloe held for me every session and the use of powerful questions that allowed us to dig really deep into what was going on for me and then this supported me to be in action and make changes in my life." — Gemma
My approach as a coach
I am not here to give you 'the answers' or tell you if you're making the 'right' choice. I fully trust that you are the authority on you and your life.
I am here to guide and prompt you through reflective practices and powerful questioning to uncover what is right for you.
I am here to support you in cultivating your own self-reflection and coaching skills, so you can continue to draw on these to support yourself long after we've finished our time together.
Also:
When you are a client of mine you receive a high level of coaching support, care and energy from me. I only take on a limited number of clients at a time so I can show up for you in the way I want to as a coach.
It is important to me that I am able to intentionally and fully prepare for our sessions together and that I can fully support you both during our sessions and throughout our whole series together.
I show up for my clients fully as a coach and I hope that you will show up for yourself in this way too.
"I decided to work with Chloe as my coach because when I first spoke to her I had a really good feeling that she actually cared and that she wanted to make sure that she was the right coach for me. The most transformative part of the coaching experience for me was how my goal became more of a guiding focus for my life, instead of just a goal. One of the things I really loved about working with Chloe was her reflective nature and her reflective practices, as well as the structure and the detail that goes into her work. She runs her coaching series with her clients best interest at heart and is always prepared for the sessions. My coaching series with Chloe has really given me that guiding focus for the rest of my life." — Natalie
By the end of our series together…
You will be living your life based on what is important to you.
You will have created new evidence of what's possible for yourself when you really show up for yourself and the life you want.
You will have cultivated some powerful self-reflection and self-coaching tools that you can continue to use in your own life moving forward.
You will feel (truly) empowered to continue supporting yourself to move towards the life you really want.


Ultimately, I want to support you in getting the most out of your one infinite life now, while you work towards what you want in life.

Coaching with me is right for you if…
You're ready to become the authority on yourself and your own life.
You aren't looking for me to give you the answers or tell you what is the 'right' decision or what to do.
You are ready to dig deep and uncover those answers for yourself (with my support and guidance).
About me as a coach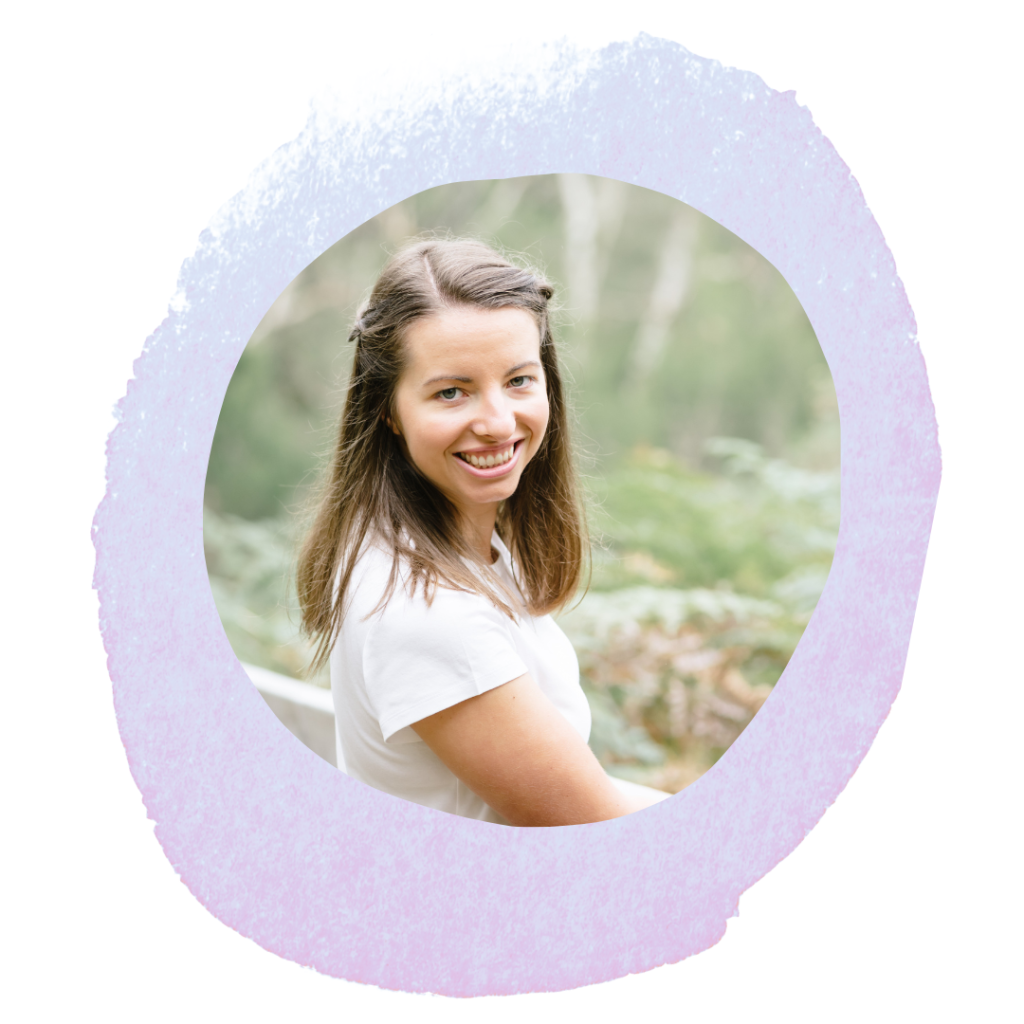 My name is Chloe Wigan (she/her) and I am an award-winning Certified Life Coach.
I have a Bachelor of Psychological Science and a life coach certification from the Beautiful You Coaching Academy (who are accredited with the International Coaching Federation).
The work I do with my clients is deeply rewarding in itself and the thing I am most proud of in my work.
It has been really special to have been a finalist in six coaching industry awards during my coaching career, including being awarded the Shine Award in 2019. I'm honoured to be a finalist in two awards for the Beautiful You Decade Awards: Life Coach of the Decade and Sacred Leadership Coach of the Decade.
I've been exploring personal development since I was 12 years old and when I discovered coaching I knew that this was something I wanted to do. I deeply believe in coaching as a powerful tool of transformation.
Everything changed for me when I started putting my personal development learnings into action by using my coaching skills on myself and for my own life.
And now, my mission is to help you get the most out of your one infinite life.
In my work I bring my own personal development experiences for the past nineteen years, my experiences working with clients for the past eight years, my learnings from my psychological science degree and my life coach training with the Beautiful You Coaching Academy to form the foundation of my coaching work, processes and approach.
I am deeply committed to always learning and growing as a coach, so I am continually supporting myself to learn and grow to become the best coach I can be. All so I can be the absolute best service to my clients.
"Chloe is an absolute joy to work with. Her support and encouragement throughout our coaching series really enabled me to shine and work extra hard towards achieving my goals. Chloe is incredibly authentic and her unique coaching style really suited my introverted personality. I always felt comfortable sharing everything from my struggles and challenges to being really honest about what I want to achieve – nothing was off-limits with Chloe. It is clear that Chloe is so passionate about her work and I really enjoyed our time together! It's hard to put into words how much I appreciate all of her support and encouragement over the last 3 months, I am so incredibly grateful." — Sarah 
Here is the process of becoming a client of mine:
It is important to me that I am the right coach to support you, which is why before committing to a coaching series with me here is the process of becoming a client of mine:
1. When you feel the pull to work together you will reach out to me via email to get the process started. I know it can be hard to reach out to someone in this way, so I acknowledge your courage in taking that first step.
2. The moment you reach out to me the coaching process will begin and I will send you my epic reflection questionnaire to support you to reflect and dive deeper into knowing yourself, what you're really wanting right now and uncover what you're wanting to get out of a coaching partnership with me. I know you will uncover valuable insights about yourself and what you're wanting to call into your life through these questions.
3. From there we will have a virtual tea and chat via Zoom where we can dive deeper into your questionnaire. Our sessions together will be reflective, potent and powerful. You will leave the call with a greater understanding of what you're really wanting to call into your life moving forward.
4. From there you get to decide if working with me is the right choice for you right now. Please know that you will be supported the entire way in deciding if working with me in this way is right for you. And I'll always be honest with you if I think I'm the right coach for you right now (and if I'm not I will always provide you with some recommendations for coaches who may be a better fit for you).
5. If you decide that I'm the right coach for you right now we will proceed with onboarding you as an official client of mine and you're coaching series can begin!
Ready to explore working together?
"I decided to work with Chloe because I intuitively sensed that she was kind, organised and able to provide the safety which would enable me to grow and thrive. I felt instantly secure in her ability to allow me the time and space to figure out what I was meant to be doing. If you are thinking of working with Chloe know that she's an absolute gem! She is an award-winning life coach from one of the most incredible training programmes available (from the Beautiful You Coaching Academy) and therefore has very strong competition, this speaks for itself. Chloe goes over and above what I expected as a coach. She is thoughtful, kind, encouraging, positive, interested and passionate about her clients. I feel blessed to have worked with Chloe in this way, it was everything I needed and more." — Karen

A few more things you might like to know about working with me:
∞ All coaching sessions take place via Zoom which means we can work together no matter where you are based in the world.
∞ One of the best ways to know if I am the coach for you is to read about the experiences some of my past clients have had with me. You can find a collection of their words on our time together over here (all shared with permission). I am so honoured by the words of my past clients and what they share about our time together.
∞ I mostly work with people for a minimum of 3 months, however I do offer very limited end-of-year reflective experiences (which is a two session package) for those who want some support specifically with reflecting on the year and moving into a new one with intention. You can find out more about these reflective experiences here if you would like to.
∞ If you're a Beautiful You trainee or graduate who wants to become certified by working with me, the Infinite Coaching Series listed above (with a total of 6 sessions) is the package that meets the requirements for your certification. You can read some client stories on what it's like to get my support in this way here. And if you commit to a coaching series with me to get certified, I also have a special bonus available for you! Get in touch here to enquire about working with me for your Beautiful You certification.
∞ If working with me in a coaching series is something you're unable to access or commit to at the moment but you feel like you need some extra support, you can apply for various scholarships and considerations here for offerings within the world of One Infinite Life. You can also sign up for my free reflection guide, where I share how to get started with self-coaching and reflection if that is something that would be supportive for you right now.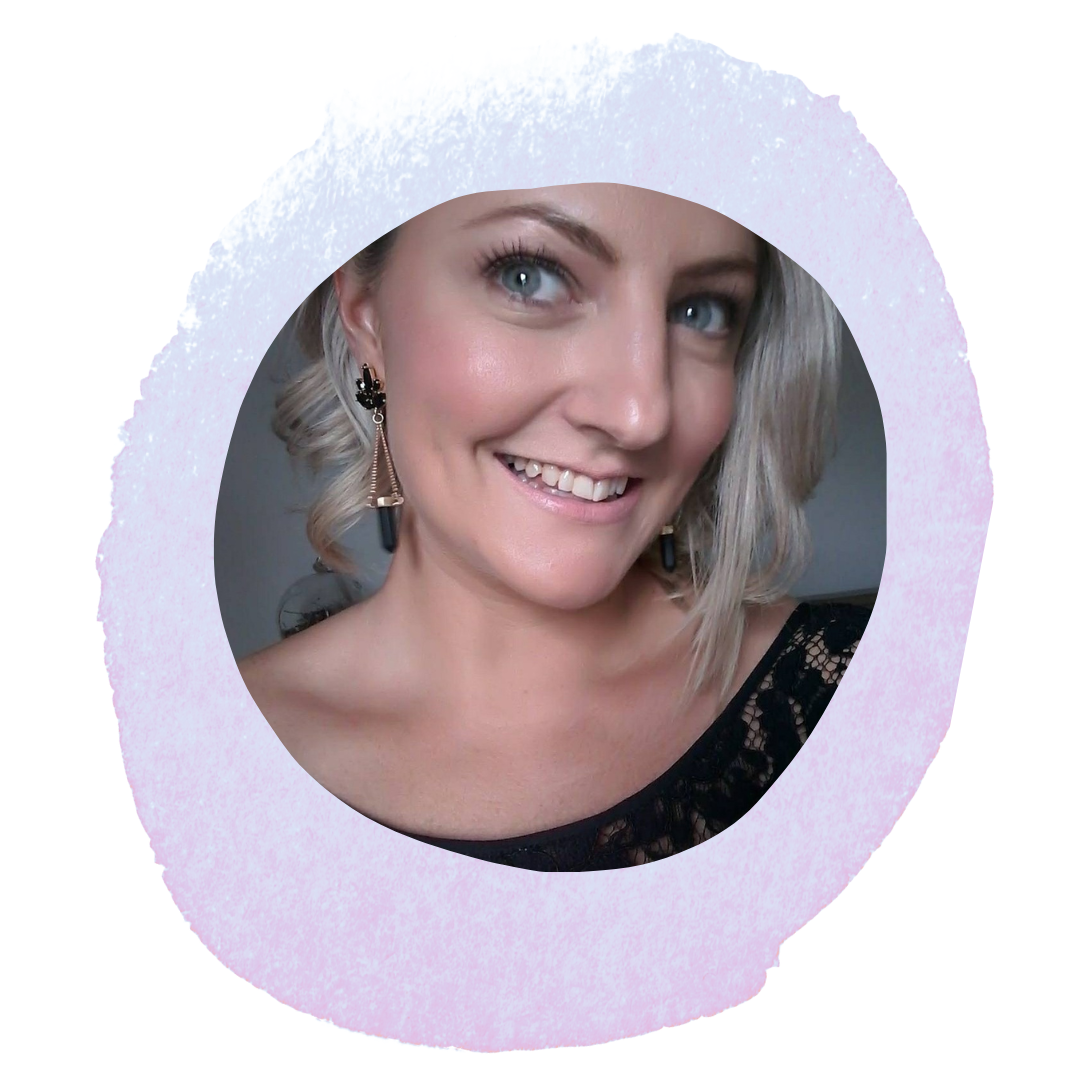 "I would ABSOLUTELY without a doubt recommend Chloe as a coach. I love how open, honest and relatable she was during our coaching series. It allowed me to be all those things too, and that's EXACTLY how I want to show up for my future clients as well. I would describe my coaching series as honest, stretching and full of growth. I felt so safe and supported throughout our series. I felt like I really mattered and that me and my goals were important to Chloe too. Thank you. Thank you. Thank you." — Amanda



I'm here to support you through reflective practices to be able to support yourself. 
It is my ultimate hope that after we finish working together you can continue to get the most out of your one infinite life.
I'm here and ready when you are.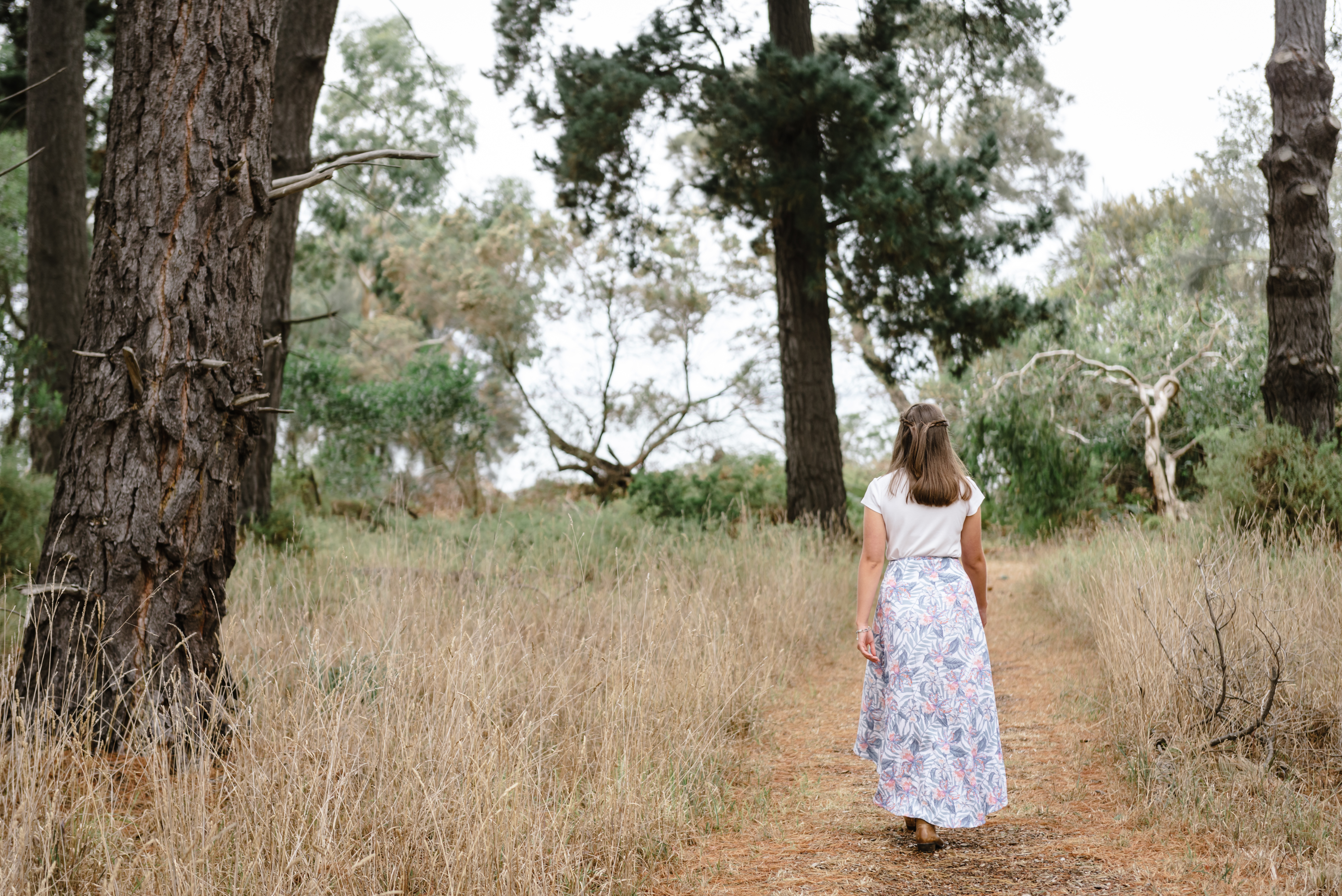 I acknowledge the Boonwurrung people of the Kulin nations where One Infinite Life is operated from. I pay my respects to Elders past, present and emerging and also to all Aboriginal and Torres Strait Islander people in my community and wider network.