December 18, 2017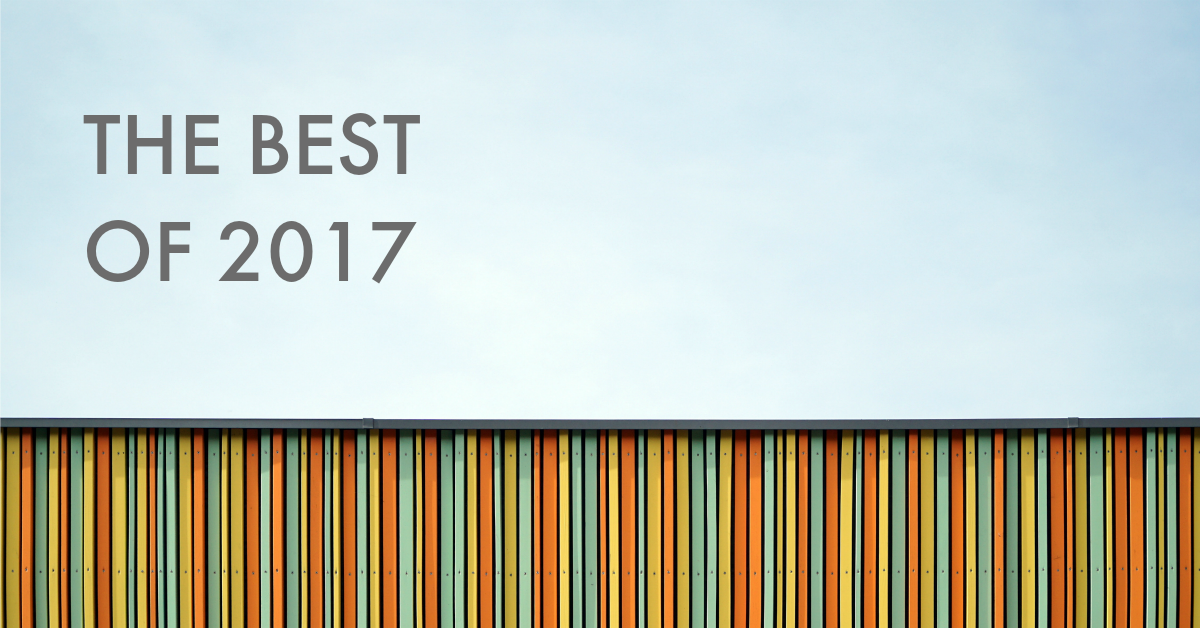 Each year I put together a Link Fest for oneinfinitelife.com, essentially it's a round-up of the most popular articles on my site for that year. It's always so interesting (for me) to discover what posts you loved the most and what had the biggest impact on you.
Here are the top 10 posts you loved the most in 2017, as well as a few of my favourite posts from the year.
Enjoy! 🙂

During the past 12 years of my life I've dabbled (at times), immersed myself (at times) and been obsessed (at times) with wanting to be "better". Ever since then I've been intrigued by personal development, which eventually led me to studying psychology at university, undertaking my life coach certification, starting a blog and ultimately turning my own experiences with personal development into a job.
But also during this time I've questioned the how and why behind my pursuit of personal development. There has been a lot of good that has come from this pursuit, however, looking back on the past twelve years of my life I can see more clearly "the dark side" of it as well.
I wrote a post about my experiences with pursuing growth, the "dark side" of personal development and some things I've found useful for me in my own life to pursue personal development in a healthy way.
Read the full post here: Addicted to personal development? This is for you.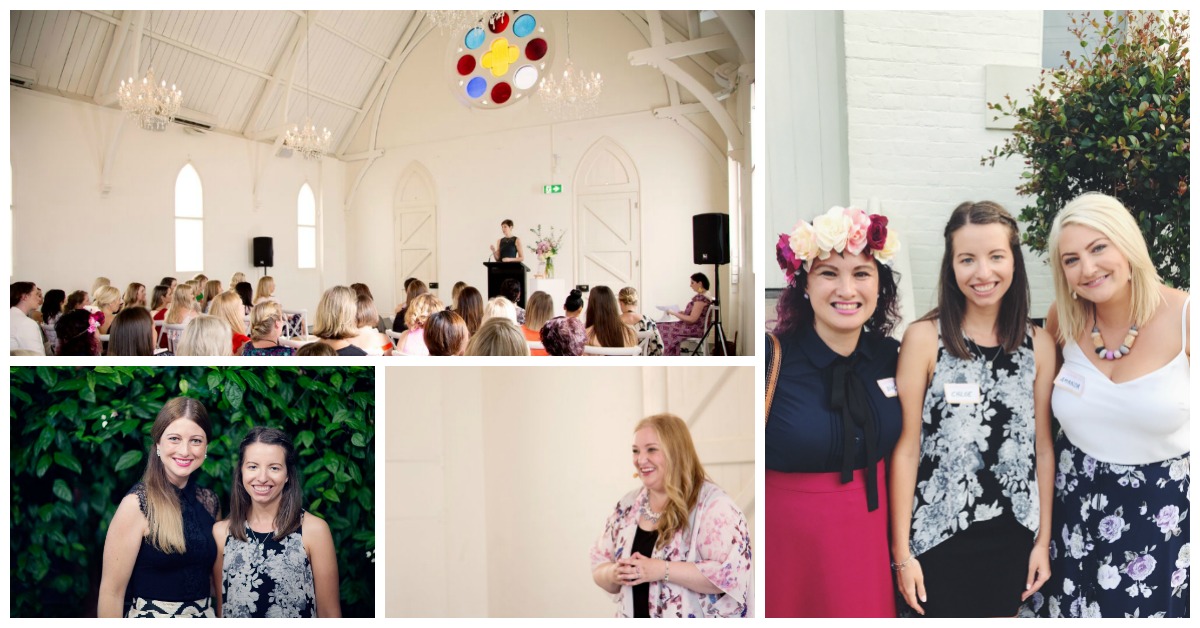 In April this year I attended the Beautiful You Inspiration Day in Brisbane, which was one of my favourite events I went to this year. It was a special day full of connection, inspiration and celebration.
It was such an honour to be able to attend this special day as a Certified Coach with the academy. I loved getting to connect with some newly graduated coaches and coaches in-training, plus I also loved getting to re-connect with some of my coach pals in-person as well.
I wrote a post reflecting on the day and wrapping up my takeaways from the speakers on the day.
Read the full post here: Beautiful You Brisbane Inspiration Day: Reflections & Takeaways

At the beginning of the year I decided to embark on a 31 day yoga experiment. My intention was to just show up on the mat everyday and I wrote about what happened when I did…
Read the full post here: What if you just showed up?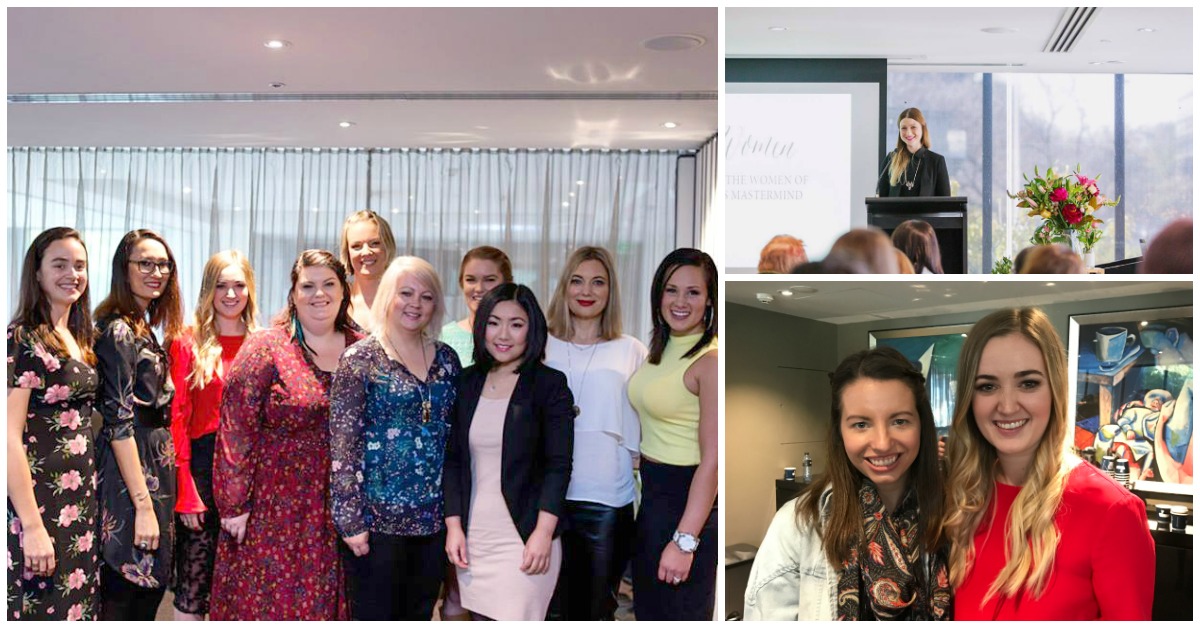 In June I attended the 2017 Inspired Women event. This is the second time I've attended this annual event and like last time it was a really beautiful morning full of inspirational talks.
This event showcased the 10 incredible women who were in Jade McKenzie's Beautiful Business Mastermind this year. It was a beautiful morning full of courageous talks that were full of personal and honest stories from their lives, weaved with incredible insights and wisdom — leaving everyone in the room feeling more inspired than before.
There were so many incredible insights shared on the day so I shared a collection of my biggest takeaways from each of the talks.
Read the full post here: Inspired Women 2017: Reflections & Takeaways

I think fear of failing is something so many of us struggle with and it's something that comes up with my 1:1 clients all the time as well.
But if we want to make our goals happen and live the life we want — we really need to stop letting the fear of failing hold us back from moving forward.
Which is why I decided to share 3 things that have helped me to think about failure differently, so I can not let it hold me back…
Read the full post here: Afraid of failing? This is for you.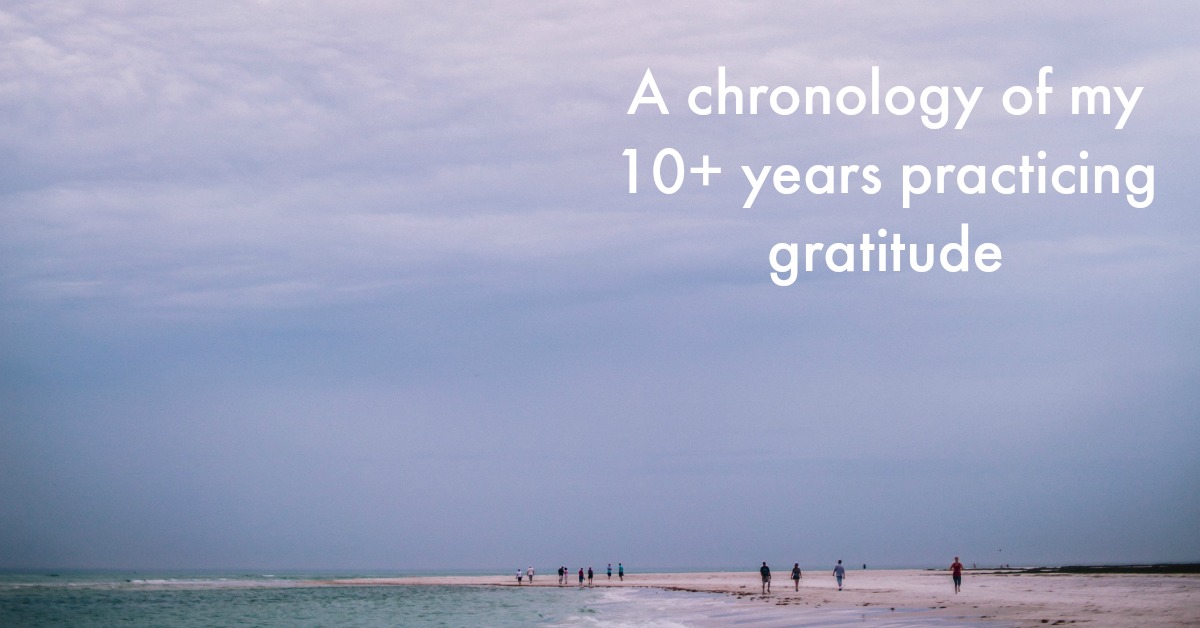 I've been practicing gratitude — with varying levels of devotion — for over a decade now, since I was thirteen years old.
It's now been more than 11 years since I was first introduced to this practice. And during that time I've experience how incredibly powerful this practice can be.
I shared a year-by-year(ish) breakdown into how gratitude has played a role in my life over the past decade and why I'm so passionate about sharing my experience with this simple — but life-changing — practice.
Let's go back to how it all began…
Read the full post here: My Gratitude History: A chronology of my 10+ years practicing gratitude

Sometimes — when we're feeling discouraged and unmotivated — it can be really challenging to remain optimistic about our goals and believe that we can actually get there.
If you've found yourself thinking, "This goal isn't happening no matter how hard I try. What's the point?" I've created an online class especially for you.
It's a 50 minute class to help you with how to deal with feeling discouraged about not achieving what you wanted — and to go from feeling this way to getting back into taking action and moving forward again.
Read the full post here: So you haven't achieved your goal… Now what?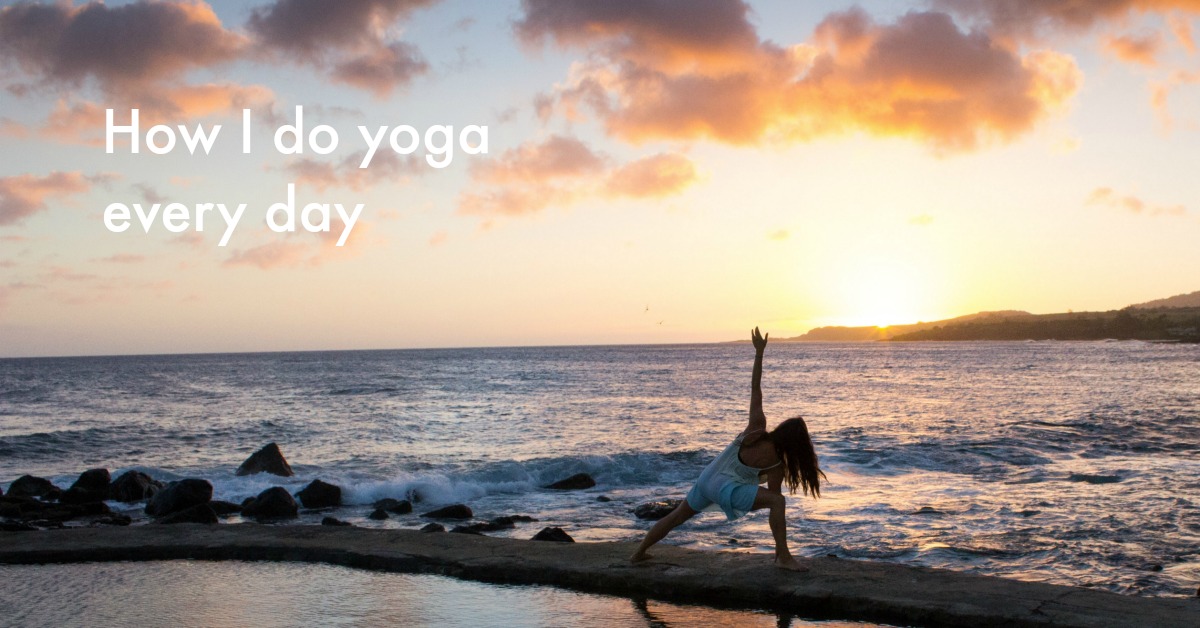 At the beginning of the year I committed to a 31 day yoga challenge. And I continued to practice yoga every single day… To this very day!
Throughout the year getting asked a lot about how I've made this a habit in my life and how I've actually been doing it and questions about my daily practice.
So a few months ago I decided to share what has helped me to show up and do yoga every day (but really these things are also relevant in creating any kind of habit in your life) and some personal insights into my yoga practice.
Read the full post here: How I do yoga every day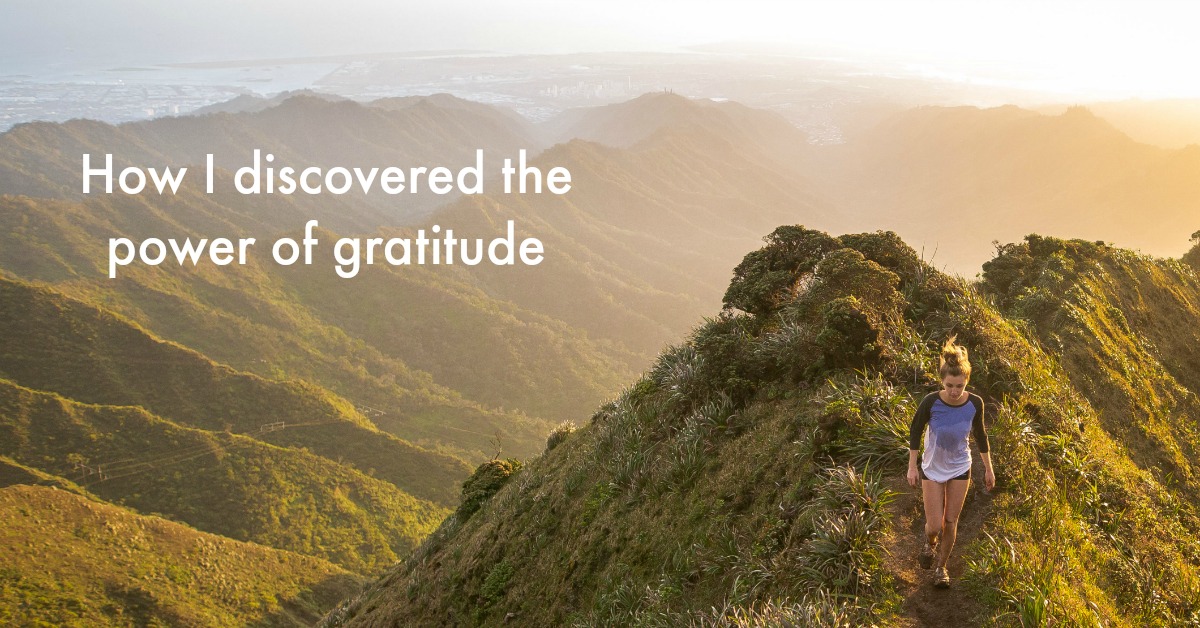 I've been practicing gratitude — with varying levels of devotion — for over a decade now.And even though gratitude has been apart of my life since I was thirteen, it was only five years ago that I truly realised — and experienced — how very powerful practicing gratitude was.
I've wrote about the experiences that led to me realising the power of gratitude.
Read the full post here: That's the power of gratitude

Earlier this year I attended the Beautiful You Coaching Awards night as I had been a finalist in two coaching awards for Emerging Coach of the Year and the CEO Shine Award.
This has been my greatest achievement and one of my most proudest moments since becoming a coach. To be nominated alongside so many people I admire was such an honour and something I felt was very special.
However, the experience really  brought to light how I react to being seen and recognised for things. In particular, how I downplay my achievements to those around me. I wrote more about this here…
Read the full post here: It is a big deal

A few of my favourite posts of 2017:
 1.  It will be worth it. This is my favourite thing I wrote all year… Partly because it was the biggest moment/thing I'm most proud of/biggest challenge of 2017 and also because I really believe in this message.
2.  You won't feel this way forever. The Vampire Diaries officially ended this year with it's finale series (ever!) as I was re-watching the series I was reminded of a time in my life when I needed to hear that I wouldn't feel the same way forever.
3.  Where you are right now vs. where you want to be. This year I saw Spiderman Homecoming with my boyfriend (who is a huge Marvel fan) and it was a great reminder for me about closing the gap between where you are right now and where you want to be.
4.  Stop filling in the gaps. This was originally sent as an email to The Infinite Community and based on the replies I got this is something that so many people can relate to. This is one of my favourites this year because it was written in response to many conversations I've had with my 1:1 clients.
Happy Reading!

PS. You might also like: Putting off happiness, rewards & reflecting on the year. November Link Fest.

Want FREE access to The Infinite Collection?
Enter your details below to get access to The Infinite Collection — a FREE (and growing) library of resources to help you get the most out of your one infinite life. There's currently an epic eBook, worksheets, workbooks, audios and more!
Plus you'll also receive super exclusive content from me each week, including personal stories and insights, behind-the-scenes peeks (that I don't share anywhere else!) and lots more.
To get access to The Infinite Collection enter your details here incredible human