March 8, 2017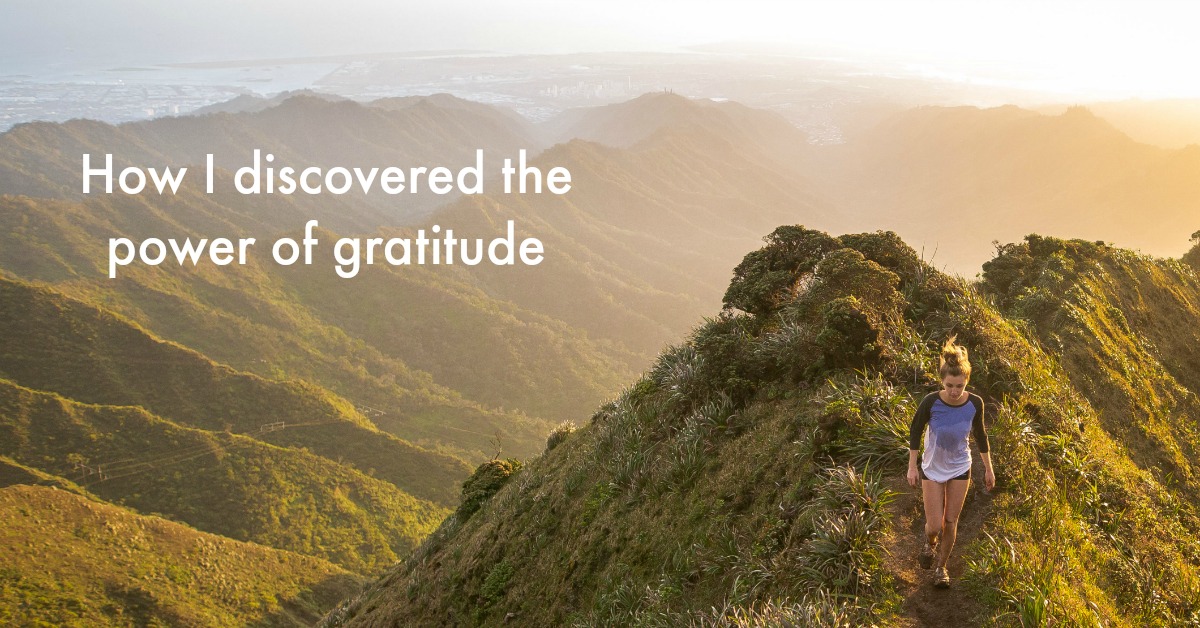 I've been practicing gratitude — with varying levels of devotion — for over a decade now.
And even though gratitude has been apart of my life since I was thirteen, it was only five years ago that I truly realised — and experienced — how very powerful practicing gratitude was.
Here's how it happened…

I was 19 years old and I'd just finished my gap year (and a half) and was getting ready to begin my Bachelor Degree. This saw me pack up my life and move 230km away from home to go to university in Regional Victoria.
This was a really exciting time in my life, but it came with a lot of challenges.
You see, I was so keen to start my degree I decided to begin my psychology degree in the middle in the year, in Semester 2, alongside people who had already been studying for 6 months.
I didn't do an orientation week like my fellow classmates had done. I didn't know anyone in my classes, or my way around campus, or how to use the online learning management system, or who I could ask for help. I pretty much knew nothing.
I'd been thrown completely in the deep end and felt like I was drowning for at least a few months.
I remember (nervously) sitting in my very first lecture where we were given an assignment that required us to to find and use a resource from the library. I remember feeling SO overwhelmed in that moment because I had no idea where the library was, let alone how to find the resource I was meant to use, or how to use the library system.
So as you can probably imagine, beginning university this way was quite full-on.
To add to the overwhelm that was going on during this time… My boyfriend (who had decide to move with me) and I didn't actually have anywhere to live because we kept getting rejected from renting houses because we were "too young".
So while I was trying to deal with the overwhelm of studying full-time and getting my head around university, my boyfriend was going around to different rental inspections and submitting different applications — which we just kept getting rejected from again (and again).
So this meant that we were driving back and forth between where I went to university and our parent's house every single week. We were staying in different accommodation each week (sometimes two different places in just a few days!) just so I could go to my classes and lectures.
This going-back-and-forth and having no where to call home went on for three months — and my life was feeling all over the place — and so was I.
My boyfriend and I had decided to give it one more week (to my university census date) and if then we didn't have somewhere to live I was going to defer university until next Semester. A couple of days later we got approved to rent a house, which ended up being right near my university campus.
We were beyond excited that things had worked out in time. But the challenges didn't stop there…
I was living on a lot less money than I was before this move. I'd gone from working full-time hours during my gap year (and a half) and living at home with my parents to getting a student allowance from the government and having more expenses than ever before. Plus I'd pretty much used all of my savings on our temporary accomodation for the past three months, which I was going to use as a back up to support myself for awhile.
Once we settled into our house, my boyfriend who is chef started working really long hours, especially over the weekend and he was also doing double shifts. This meant that I started spending a lot of time alone — more than I had ever done before. And with not having made any friends in my new town yet, I started feeling quite lonely.
At this time I was really missing the comfort, safety and predictability of living back at home, as well as my family and friends and pretty much my entire life before this move.
Plus all of the stress started to add up and my anxiety started getting really bad — worse than it had ever been before.
So why I am I sharing this with you? Because even though this was quite a challenging time in my life, I managed to mostly remain optimistic and content — no matter what was going on.
How? By intentionally practicing gratitude.
I truly believe that this simple practice is the thing that helped me to navigate this time and remain optimistic.
It was during this challenging time in my life that I decided to devote myself to a more consistent gratitude practice and I decided to challenge myself to find something I was grateful for every single day.
So what happened? Nearly every single day for an entire year I acknowledged something I was grateful for — no matter what was going on in my life.
Finding something to be grateful was harder on some days, than others. But I kept to it. I kept practicing. I kept trying to find at lease one thing every day that I was grateful for. And it started to get easier and easier to do.
I kept practicing gratitude no matter what was going in my life…
Even when I had been thrown in the deep end at university. Even when I was feeling more stressed than ever before. Even when we didn't have somewhere to live. Even when I living on a lot less money than before. Even when I hadn't made any friends yet. Even when I feeling lonely. Even when I was missing my old home and life… I found a way to be grateful.
Even when I didn't want to. Even when I felt like there was nothing to be grateful for. I dug deep and found a way to acknowledge something — ANYTHING — that I was grateful for. And it was through this experience that I discovered how powerful practicing gratitude was.
Gratitude became a lifeline for me that really helped to support me as I navigated all the things that were going on during this time.
It helped me feel more anchored and grounded. And it helped me to feel content with my situation, no matter what it was. It helped me to cultivate resilience and deal with setbacks and challenges. It made me more present in my life. And It helped me to notice and appreciate the little things more. That's the power of gratitude.
Practicing gratitude made me stop waiting until we had a house, or until I found my feet at university, or until I had made friends, or until I had whatever I wanted — and helped me to be happy with what I had right then. That's the power of gratitude.
Gratitude made whatever I did have feel like it was enough — and more. That's the power of gratitude.
And that's why gratitude has been an ever-constant (daily) practice in my life ever since then.
Alice Morse Earle once said said: "Every day may not be good…but there's something good in every day."
Practicing gratitude can help us to find and acknowledge the good in each and everyday.
And that's the power of gratitude.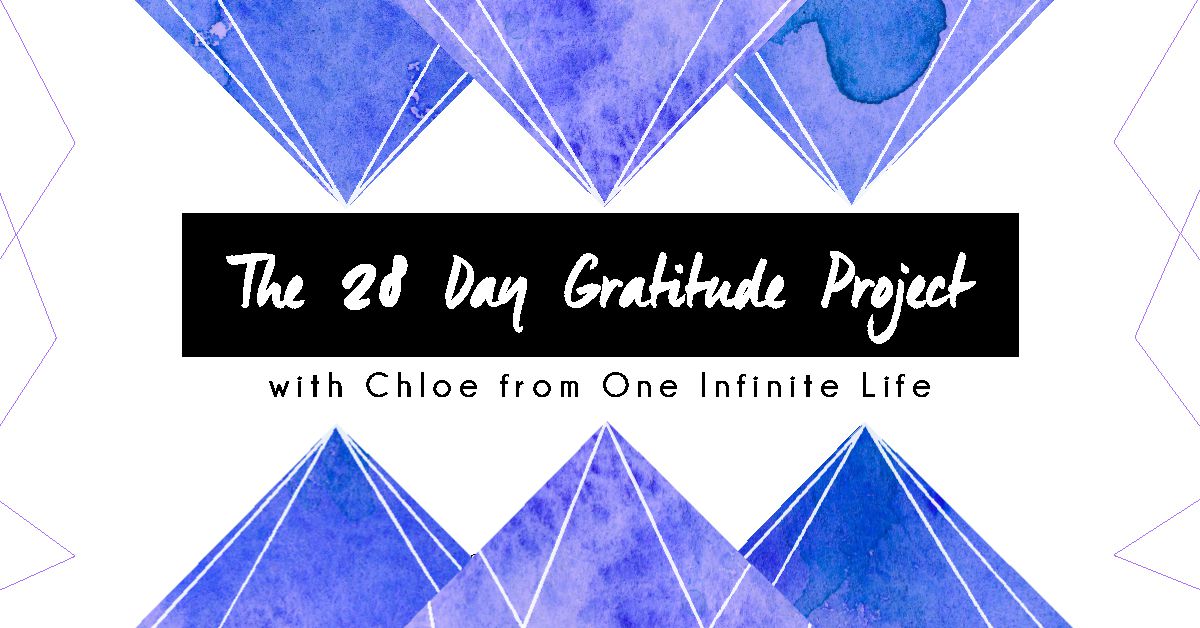 If you're wanting to make gratitude a regular habit in your life, I'd love to invite you to join a very special live round of The 28 Day Gratitude Project. This project will guide you through 28 days of gratitude so you can explore how you can add more gratitude into your life — in a way that works best for you. It includes a digital workbook and daily emails for 28 days to help you make gratitude a regular habit in your life. Plus there's going to be a pop-up Facebook group *just* for this special live round (where I'll be doing live calls in each week!).
You can find out more and sign up here.
I'd love to guide you through 28 days of gratitude experimenting!
Love & Gratitude,

PS. I've also got a FREE daily gratitude worksheet to guide you in exploring what you're grateful for in The Infinite Collection. You can access to this worksheet — plus a whole lot of other resources by entering your details in the sign up box below 😊

Want FREE access to The Infinite Collection?
Enter your details below to get access to The Infinite Collection — a FREE (and growing) library of resources to help you get the most out of your one infinite life. There's currently an epic eBook, worksheets, workbooks, audios and more!
Plus you'll also receive super exclusive content from me each week, including personal stories and insights, behind-the-scenes peeks (that I don't share anywhere else!) and lots more.
To get access to The Infinite Collection enter your details here incredible human