June 21, 2017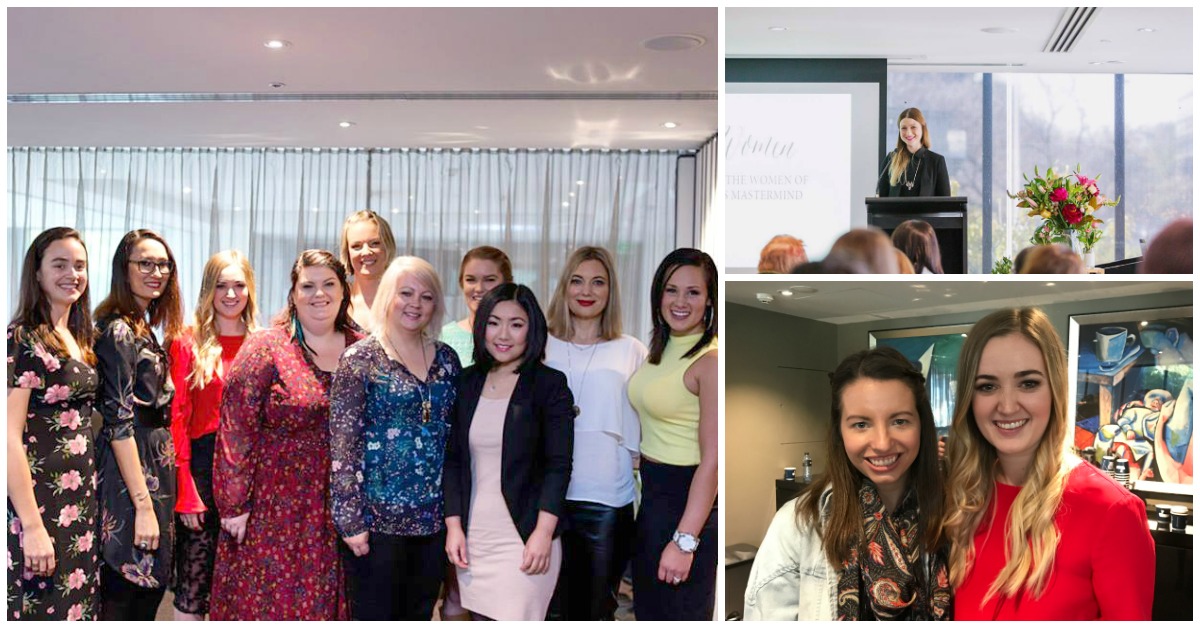 On Sunday Morning I got to attend the Inspired Women 2017 event. This is the second time I've attended this annual event and like last time it was a really beautiful morning full of inspirational talks.
This event showcased the 10 incredible women who were in Jade McKenzie's Beautiful Business Mastermind this year: Elva Li, Aimee Wilson, Sharyn Holmes, Abby Lewtas, Justine Peacock, Mel Cook, Olga Lukasiewicz, Maddison Vernon, Lisa Mitchell and Kate Cashman, with Jo Parker as the MC for the day.
Their courageous talks were full of personal and honest stories from their lives, weaved with incredible insights and wisdom — leaving everyone in the room feeling more inspired than before.
There were so many incredible insights shared on the day that I thought I'd share with you a few of my biggest takeaways from each of the talks.
A huge thank you to Monika from House of Sage Agency for the photos used throughout the post 🙂

INSPIRED WOMEN 2017:
REFLECTIONS & TAKEAWAYS
Before getting into the talks for the morning Jade (from Event Head) shared a little about the journey that her and the 10 women from the Beautiful Business Mastermind have been on over the past 5 months. You can instantly tell how proud she was of them all and it was so inspiring to hear more about all that they have achieved so far — and I have a feeling it is just the beginning for them all!
Jo (from Heart Sparks) who was the incredible MC for the day guided us through a really powerful grounding meditation and got us to choose an intention for the day. This was such a beautiful way to start the day and to also help us get really present to really 'be there' and make the most of the morning.
Then it was time for the talks! I got so much out of each and everyone of the 10 talks for the day, so I've chosen 3 of my biggest takeaways from each speaker to share with you.
∞  The best way to stand out is to be your true self.
∞  It's being who you are that gives others permission to say yes to who they are.
∞  This powerful question: How can you channel your best self into all that you do?
∞  Horses can teach us the power of awareness and responding authentically.
∞  When you are aware you can choose how you respond, rather than just reacting.
∞  Horses mirror back what's going on under the surface.

∞  You don't have to be louder to play bigger.
∞  Even though everything ahead of us is unknown we don't have to be afraid or have all of the answers.
∞  Be a formidable opponent to all of your fears.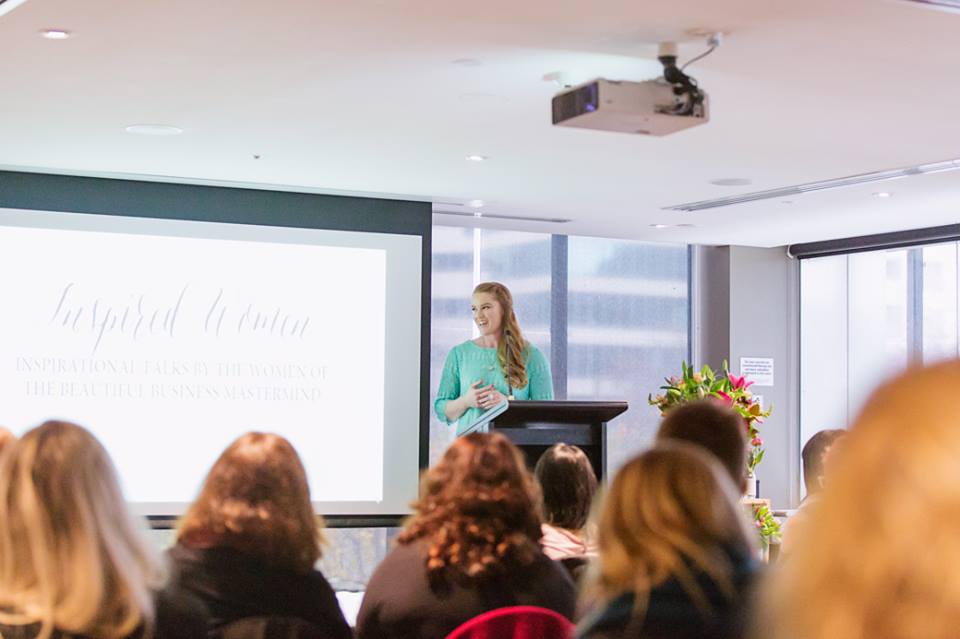 ∞  Be brave and curious enough to take that step into the unknown.
∞  If you want an adventurous life (whatever that means to you) you need to take action.
∞  Don't forget that behind all the adventures (and the Instagram photos!) there is always fear and challenges.
∞  You don't have to wait until someone tells you that you're enough for you to actually be enough.
∞  You can relearn what's possible for you.
∞  Acknowledge your limits, but don't let them define you.

∞  Whatever happens to you — know that you will be okay.
∞  Once you understand your perceived weaknesses they can be a gift and a strength.
∞  Forget who you should be and just be who you are.

∞  Leaning into your soul is what gives you real connection and helps you to find meaning in life.
∞  Your intuition is a soft voice gently guiding you, but it is still powerful.
∞  The journey of life is full of changes, growth and unexpected things — embrace it all.

∞  Thoughts can just be thoughts — we don't need to attach meaning to them.
∞  Showing up as your real self is always enough.
∞  This powerful question: What is the most loving thing you can do in this moment? Then act accordingly.

∞  Always striving to find the "right" diet/exercise/healthy way of life is the opposite of freedom.
∞  Tune in and listen to your body regularly and give it what it needs.
∞  Freedom comes from following what makes you feel good.

∞  The pull to be busy is always going to be there, but we can choose balance over busy.
∞  Intentionally carve out time for rest and renewal in your life.
∞  Ask yourself: What brings you joy? And then, do more of it.

There were lots of common themes throughout the talks such as being yourself, showing up authentically, following your intuition and what feels right for you. And as you can probably tell I left The Blackman Hotel feeling super inspired by what had been shared on the day.
Each of the 10 speakers on the day did such an amazing job of owning their stories and sharing their insights in their own way and I know they had an amazing effect on the people in the room.
I also loved the opportunity to share this day with fellow women in business and getting to connect and chat with some amazing people (some who I'd only known through social media!).
As you can tell, it really was a beautiful morning of inspiration and connection. This event happens annually and if you get the opportunity to attend next year — I highly recommend you do and I look forward to seeing you there 🙂
Love & Gratitude,

PS. You might also like: Inspired Women 2016: Reflections & Takeaways

Want FREE access to The Infinite Collection?
Enter your details below to get access to The Infinite Collection — a FREE (and growing) library of resources to help you get the most out of your one infinite life. There's currently an epic eBook, worksheets, workbooks, audios and more!
Plus you'll also receive super exclusive content from me each week, including personal stories and insights, behind-the-scenes peeks (that I don't share anywhere else!) and lots more.
To get access to The Infinite Collection enter your details here incredible human