September 21, 2016
I'm more scared than I've been in my entire life. Seriously.
But I haven't spotted a shark while swimming in the ocean. And I'm not about to jump out of a plane. Or I'm not about to speak in public in front of thousands of people.
I'm actually not in a life-threatening situation, at all.
It's September 22nd of 2014 and I'm about to press publish on my blog.
I ask myself: Am I really going to do this? Because I feel more afraid about doing this than anything I've ever done before.
I dig deep, feel the fear and press publish anyway.
And two years later, here we are.
read more
September 19, 2016
In September last year, I launched what I believe to be the most important project yet: The 28 Day Gratitude Project. This free email series is in invitation to explore and play with practicing gratitude for 28 days in a way that's simple and fun, so you can make gratitude apart of your life in a way that works well for you (and that you enjoy!).
Since running 2 rounds of this project — and guiding over 100 people through 28 days of gratitude — I've discovered that people love that practicing gratitude (and making it apart of your everyday life) can be simple, easy, and even fun!
Ever since I took part in Susannah Conway's photo challenges last year (#AprilLove2015, #AugustBreak2015 and #DecemberReflections) I've been wanting to create my own.
Plus, one my favourite ways to publicly declare what I'm grateful for is through visuals and words over on Instagram, which is why to celebrate the launch of the next round of The 28 Day Gratitude Project — and just for some fun — I'm inviting you to join me in participating in a mini (7 day) photo challenge over on Instagram.
read more
September 13, 2016
Next week marks One Infinite Life's 2nd Birthday!
As this week as been approaching, I've been reflecting on the past two years — and the monumental moment that I (very nervously) pressed published on my very first post.
Launching this site 2 years ago was one of the best decisions I've ever made – in my entire life. And now, I can't actually imagine what life would be like if I hadn't starting this blog.
I'll be sharing more of what I've learnt from having this space next week, but for now, to celebrate 2 years of sharing on this site, here's a round up of the most-read and most popular posts on my site of all-time. Plus I've also included a few of my favourite posts as well.

read more
September 6, 2016
You know what you want.
Your vision for your goal — and for the future — is rock solid.
You can see it. You can feel it. You know exactly what you're aiming for.
You're excited about making it happen. So you start taking action and working towards what you want.
But then…
It gets hard. You start feeling unmotivated. And now, when you think about where you are right now and where you want to be it feels so far away.
When you think about closing that gap you feel…
Overwhelmed.
Unmotivated.
Discouraged.
Which brings us to these questions:
 How can I feel good about where I am right now — even though I'm far away from where I want to be?
How can I close the gap between where I am right now and where I want to be?
How can I keep taking action even though my dreams feel so far away?
These are things that come up for my clients all the time and I know it's something that I continually deal with as well.
It can be really hard to keep going when you feel so far away from your dreams. It can be hard to keep showing up, to keep taking action and to feel okay right now when what your aiming for feels so very far away.
Because of that, here are 7 ways to help you be okay with where you are now (even if you far away from where you want to be) — while still working towards what you want.
read more
September 1, 2016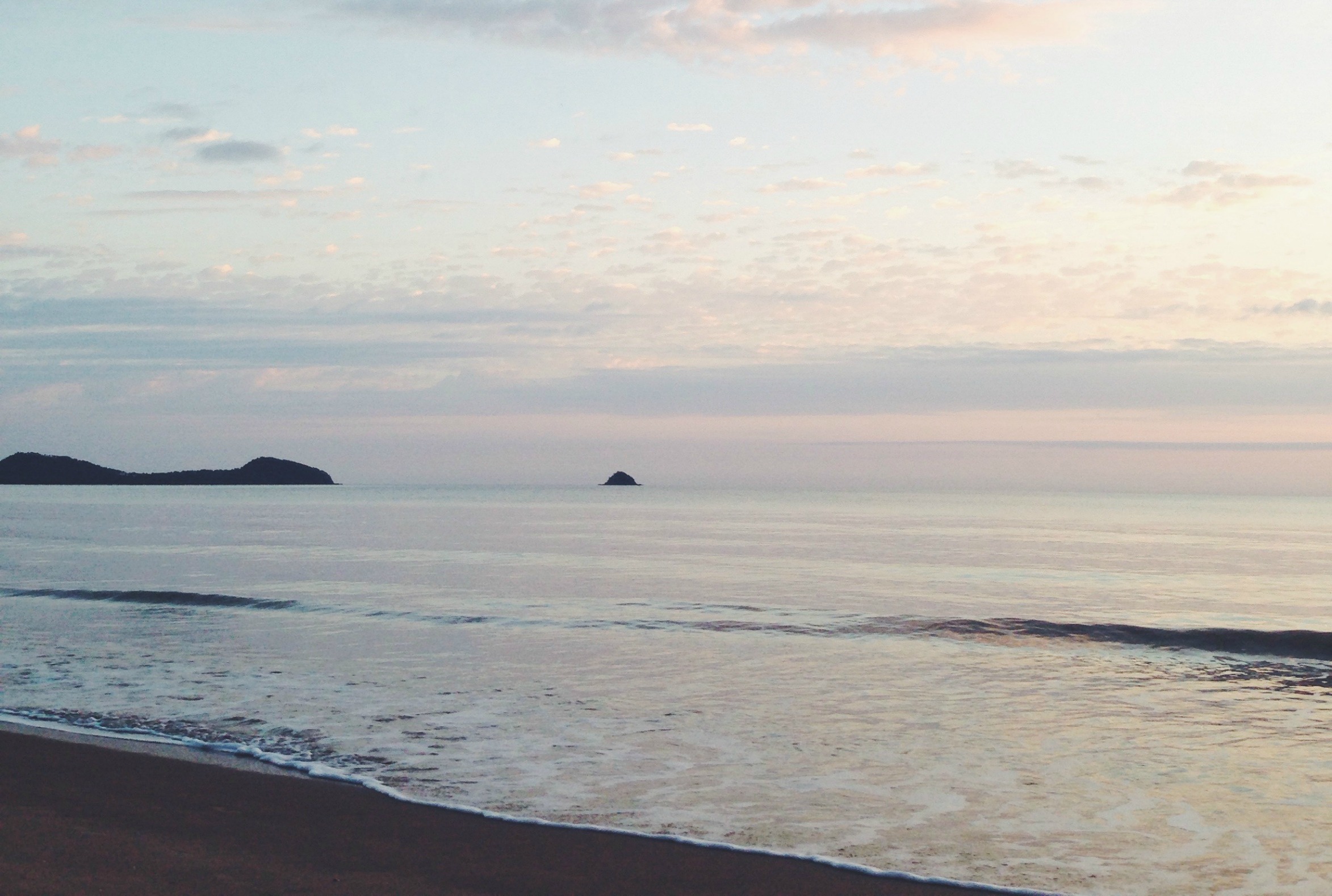 The August Link Fest is here, where I round up the my favourite things I've read on the Internet recently.
This edition includes awesome articles on slowing down, creating space and laziness. Plus affirmations to kickstart your day, being happier at work (and why having a job doesn't make you a failure!), why you're not too young to chase your dreams, the importance of self-care and so much more.
Enjoy!

∞  An important reminder: You're doing your best.
∞  10 signs you're experiencing a quarter life crisis.
∞  How to find gratitude in simplifying.
read more
August 31, 2016
It's been a long time between editions of The Gratitude Diaries, and I've missed this segment — and I've also missed taking the time to acknowledge and appreciate what I'm grateful for in this space (I've been doing this over on Instagram instead).
Last week I spent the week with my family up in Cairns, where we had an awesome time exploring and relaxing and spending time all together — which doesn't happen very often anymore.
So instead of telling you all about it – I thought I'd show you instead with a photo recap of the week.
read more
August 2, 2016
This year — after reading this post by Claire — I decided that I wanted to challenge myself to read 1 book per week for the entire year.
Honestly, I thought it would be relatively easy because I read so much anyway, but I thought that this challenge would be an extra incentive to keep accountable and committed to reading.
We kicked off the new year and I started off doing really well with this challenge. And a few months into the year, I was still down really well, and I was already ahead of the challenge by a lot.
And then…
I finished a book without having another one lined up ready to go.
I got too caught up in my to-do list and spending long hours at the computer.
I also got obsessed with a new series on Netflix (Suits anyone?). And so on.
read more
August 1, 2016
I'm always amazed at how quickly these Link Fests come around — and how quickly the year is flying by.
But to the point, it's time for the July Link Fest, where I round up my favourite things I've read on the Internet in the past month and share them with you.
This edition includes the powerful shifts that happen when you commit to meditation, why we love stories, how being happier is the key to getting what you want, how to take action when you're overwhelmed, how to manage when your life feels crazy and more.
Enjoy!


∞ Need some motivation to meditate? Here's 6 powerful shifts that happened after committing to a daily meditation practice.
∞ THIS is what happens when women het out of their heads and into their hearts. Inspiring stuff.
read more
July 26, 2016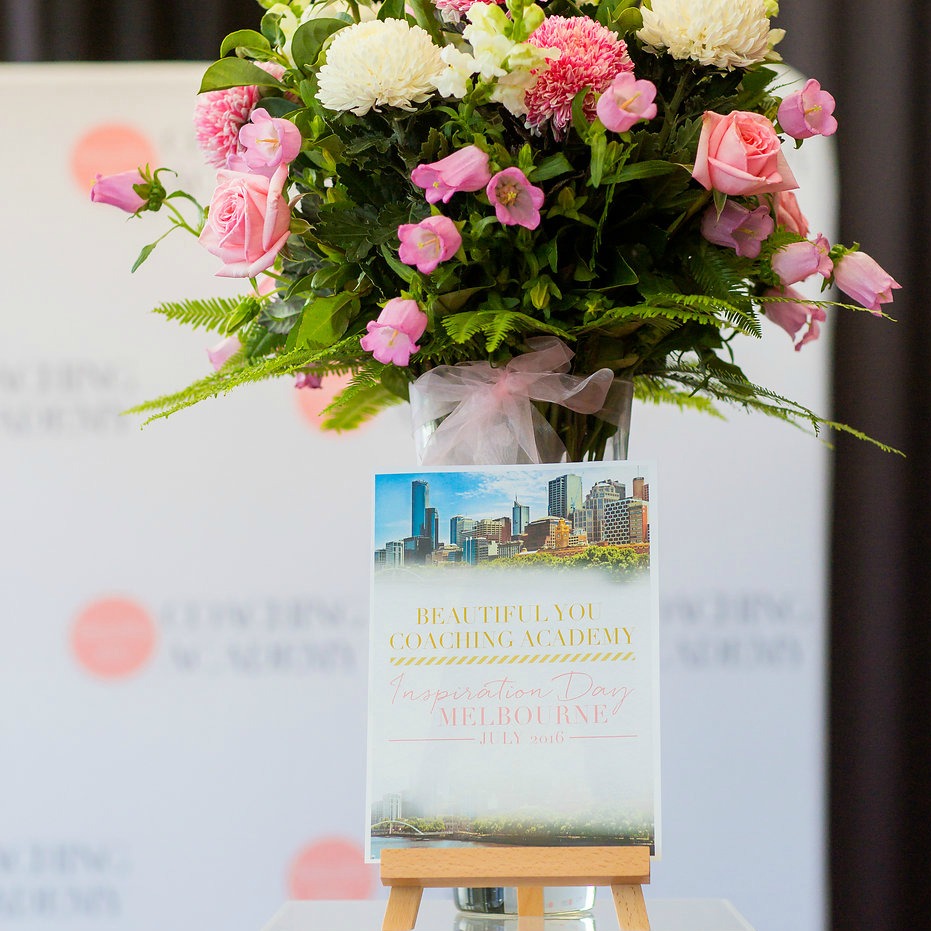 Last Friday I went along to the Beautiful You Inspiration Day in Melbourne — and what an inspiring day it was! It was an honour to attend the day as a Certified Coach of the academy with my fellow coach buddies and to meet so many new coaches and coaches-to-be.
There's something special about being in a room with the like-minded humans, and there's something even more special when it's for the Beautiful You Coaching Academy — the people that are drawn to this course (and the people behind it) are truly incredible. 
read more
July 21, 2016
My 10th blog post (ever) was about 5 books that have changed my life, and even though it was nearly 2 years ago it has always remained in my most popular posts of and it's one of my all-time favourites as well. So it's safe to say that around here we love some book recommendations! And this is awesome for me, because I love talking — and sharing — books I've read and loved, which leads me to this post today…
I've got 10 more books that have changed my life, that I think you'll love too. These are books that I turn to when I'm struggling with something or having a hard time. These are the books I've gone back to again and again, because they are that good. These are books that have in some way actually changed my life.
read more