October 19, 2016
Last Sunday I spent the morning at the Inspired Women 2016 event.
This event showcased 5 incredible women who were in Jade McKenzie's (of Event Head) Beautiful Business Mastermind this year: Felicity Watson, Amy Mackenzie, Laura Banks, Mel Van Kuyk, and Lenice Gaunt.
I think everyone who was there on the day will agree with me when I say this was truly an incredible and inspiring morning.
There's something special about being in a room filled with like-minded and inspiring women (and one guy!) and that's exactly how I would sum up how this morning felt: SPECIAL.
I also loved connecting and re-connecting with some of the online connections I've made over the past couple of years, and to also connect with some new people as well. A huge shoutout to Maddsion, Rachael and Sophie (pictured below) who I loved getting to share the day with.
I left the event feeling so inspired and I had so many incredible takeaways, which is why I'm writing this post today — because I'd love to share them with you.

read more
October 17, 2016
Life has been really full lately — in a really great way. There's been a lot going on and so many things I'm so grateful for. So today, before I dive into my to-do list and get-stuff-done mode, I want to take a moment to pause, reflect and acknowledge the things I am currently grateful for this month.
read more
October 13, 2016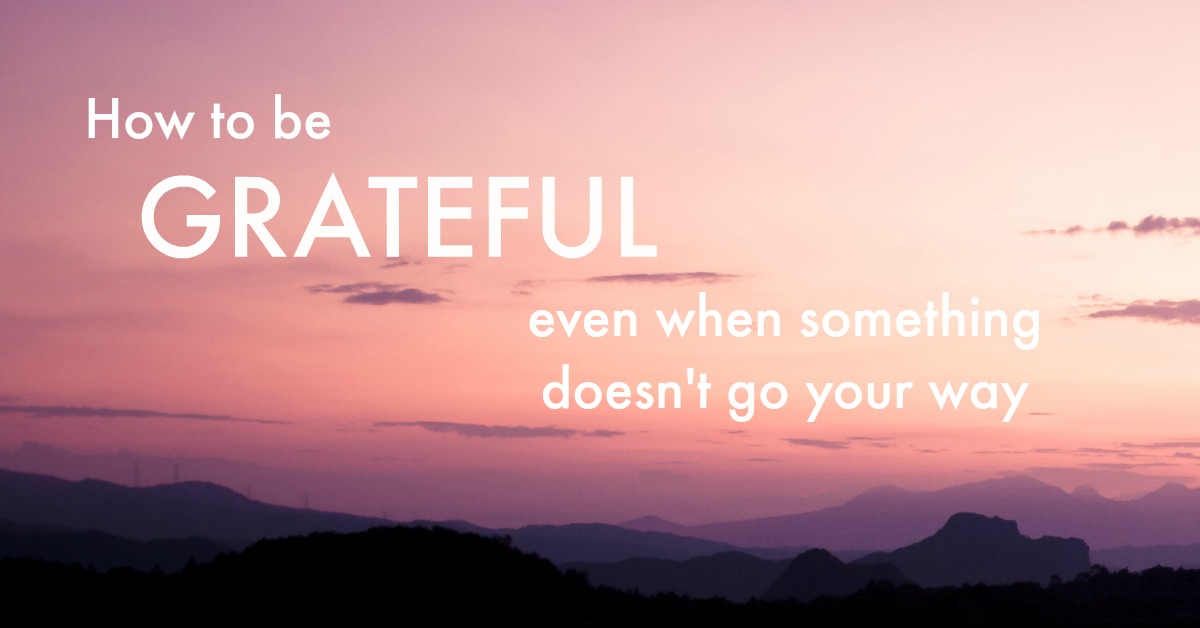 We don't always get what we want. (Or what we think we want.)
Things don't always go the way we want them to — or the way we hoped they would.
We're going to fail, get rejected, make mistakes, mess things up, disappoint ourselves (and others) — it's inevitable.
But there's one thing I use to help me navigate whatever I've been dealt — even when it doesn't go my way — and that is GRATITUDE.
I believe that gratitude can be really powerful to shift your state, and to help you see things differently. It can help you navigate the ups and downs of life and to help you move on when something doesn't go your way.
read more
October 4, 2016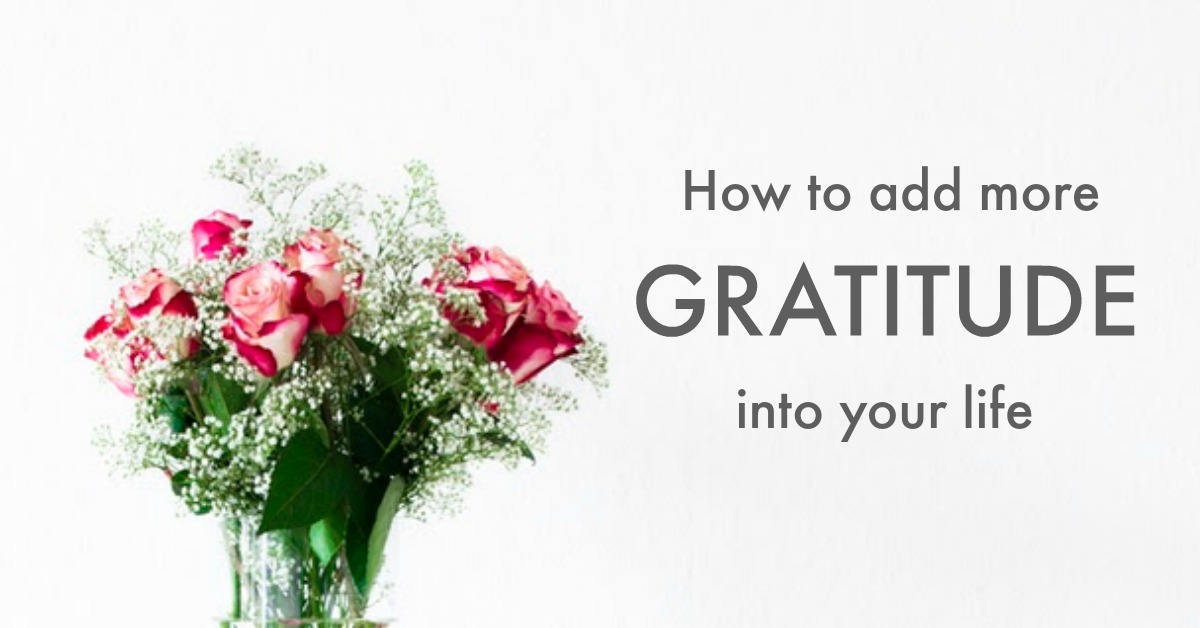 I've been practicing gratitude — with varying levels of devotion — for over a decade now. And in that time, nothing has contributed to my happiness more than adding more gratitude into my life.
After watching the movie 'The Secret' with my Dad when I was 13, he gave me my first Gratitude Rock. I would carry this rock with me in my school uniform pocket (along with my locker key and favourite lip balm) and every time I would see or touch the rock it would remind me to think of something I'm grateful for.
Over the past decade, I've experimented with different ways of practicing gratitude and I truly and wholeheartedly believe that gratitude makes my life infinitely better.
Practicing gratitude is one of the most important habits in my life and I can't imagine what my life would be like if I didn't have this practice.
If you're wanting to add more gratitude into your life, here are my 7 best tips for you…
read more
September 21, 2016
I'm more scared than I've been in my entire life. Seriously.
But I haven't spotted a shark while swimming in the ocean. And I'm not about to jump out of a plane. Or I'm not about to speak in public in front of thousands of people.
I'm actually not in a life-threatening situation, at all.
It's September 22nd of 2014 and I'm about to press publish on my blog.
I ask myself: Am I really going to do this? Because I feel more afraid about doing this than anything I've ever done before.
I dig deep, feel the fear and press publish anyway.
And two years later, here we are.
read more
September 19, 2016
In September last year, I launched what I believe to be the most important project yet: The 28 Day Gratitude Project. This free email series is in invitation to explore and play with practicing gratitude for 28 days in a way that's simple and fun, so you can make gratitude apart of your life in a way that works well for you (and that you enjoy!).
Since running 2 rounds of this project — and guiding over 100 people through 28 days of gratitude — I've discovered that people love that practicing gratitude (and making it apart of your everyday life) can be simple, easy, and even fun!
Ever since I took part in Susannah Conway's photo challenges last year (#AprilLove2015, #AugustBreak2015 and #DecemberReflections) I've been wanting to create my own.
Plus, one my favourite ways to publicly declare what I'm grateful for is through visuals and words over on Instagram, which is why to celebrate the launch of the next round of The 28 Day Gratitude Project — and just for some fun — I'm inviting you to join me in participating in a mini (7 day) photo challenge over on Instagram.
read more
September 13, 2016
Next week marks One Infinite Life's 2nd Birthday!
As this week as been approaching, I've been reflecting on the past two years — and the monumental moment that I (very nervously) pressed published on my very first post.
Launching this site 2 years ago was one of the best decisions I've ever made – in my entire life. And now, I can't actually imagine what life would be like if I hadn't starting this blog.
I'll be sharing more of what I've learnt from having this space next week, but for now, to celebrate 2 years of sharing on this site, here's a round up of the most-read and most popular posts on my site of all-time. Plus I've also included a few of my favourite posts as well.

read more
September 6, 2016
You know what you want.
Your vision for your goal — and for the future — is rock solid.
You can see it. You can feel it. You know exactly what you're aiming for.
You're excited about making it happen. So you start taking action and working towards what you want.
But then…
It gets hard. You start feeling unmotivated. And now, when you think about where you are right now and where you want to be it feels so far away.
When you think about closing that gap you feel…
Overwhelmed.
Unmotivated.
Discouraged.
Which brings us to these questions:
 How can I feel good about where I am right now — even though I'm far away from where I want to be?
How can I close the gap between where I am right now and where I want to be?
How can I keep taking action even though my dreams feel so far away?
These are things that come up for my clients all the time and I know it's something that I continually deal with as well.
It can be really hard to keep going when you feel so far away from your dreams. It can be hard to keep showing up, to keep taking action and to feel okay right now when what your aiming for feels so very far away.
Because of that, here are 7 ways to help you be okay with where you are now (even if you far away from where you want to be) — while still working towards what you want.
read more
September 1, 2016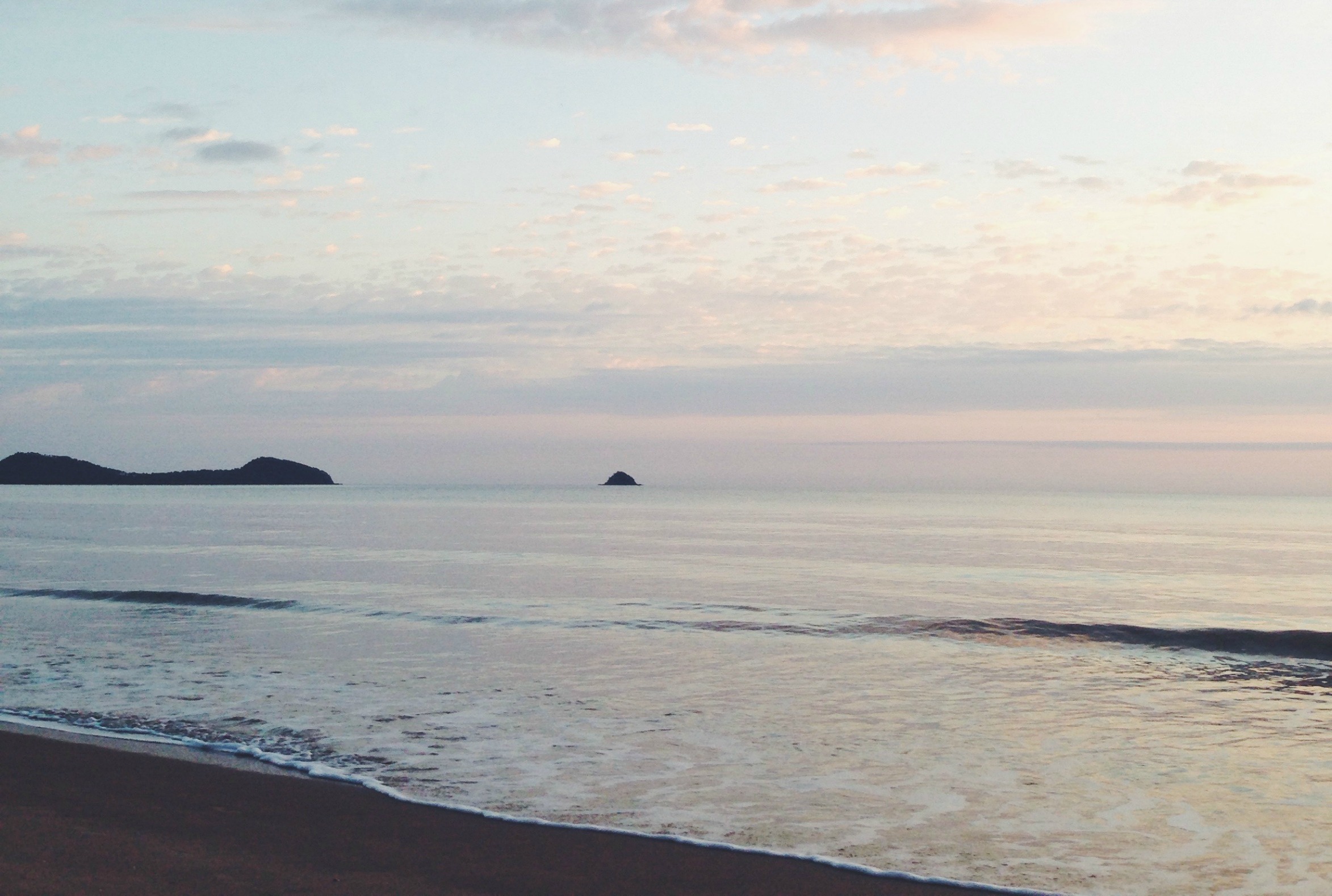 The August Link Fest is here, where I round up the my favourite things I've read on the Internet recently.
This edition includes awesome articles on slowing down, creating space and laziness. Plus affirmations to kickstart your day, being happier at work (and why having a job doesn't make you a failure!), why you're not too young to chase your dreams, the importance of self-care and so much more.
Enjoy!

∞  An important reminder: You're doing your best.
∞  10 signs you're experiencing a quarter life crisis.
∞  How to find gratitude in simplifying.
read more
August 31, 2016
It's been a long time between editions of The Gratitude Diaries, and I've missed this segment — and I've also missed taking the time to acknowledge and appreciate what I'm grateful for in this space (I've been doing this over on Instagram instead).
Last week I spent the week with my family up in Cairns, where we had an awesome time exploring and relaxing and spending time all together — which doesn't happen very often anymore.
So instead of telling you all about it – I thought I'd show you instead with a photo recap of the week.
read more