December 14, 2016
It's October 2015 when I first come across the amazing opportunity… One of the coaches I trained with is organising an event for new speakers to do their first speaking gig together in a supportive environment.
My immediate reaction: "Wow! What an amazing opportunity.. but I could never do that." The idea of speaking in public is not appealing to me at all — actually it really scares me.
read more
December 7, 2016
I cannot believe that we're in the final month of the year. To say 2016 has flown by is an understatement!
Even though gratitude is an ever-constant practice in my life, there's something extra special about taking the time to share these things in a blog post.
And on that note, here's a few things I'm super grateful for right now and in particular some people I want to extend some gratitude to…

On The Rise Speaking Event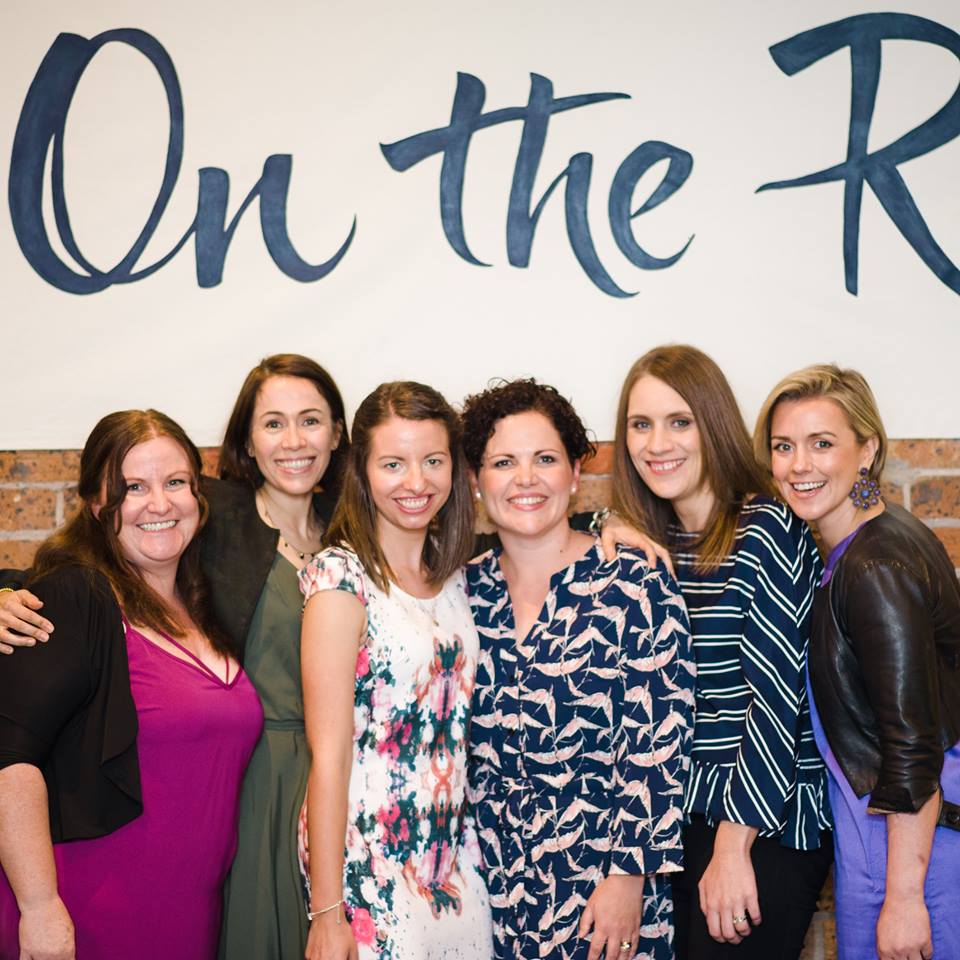 A couple of weeks ago I did my first ever speaking gig at the On The Rise event hosted by Felicity Watson at The Windsor Workshop in Melbourne.
I spoke about the power of gratitude, which is something that's really important to me – but sharing in this way was not easy.
read more
November 16, 2016
This year I've started to face one of my biggest fears — one that I've been putting off for about 8 years now — and that is, learning how to drive.
read more
November 9, 2016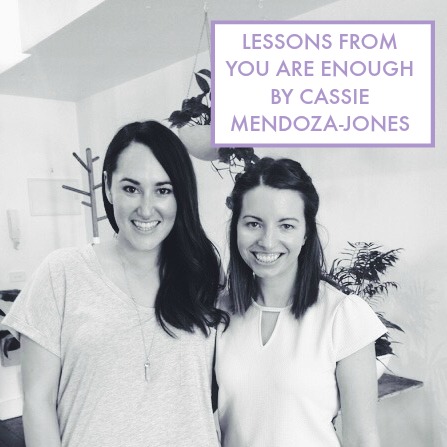 I first came across Cassie's work through Rachel MacDonald's Bright-Eyed and Blog-Hearted e-course a few years ago. During that time I've been following her journey and been really inspired by the work she does — and even more so recently when she released her book You Are Enough.
Last month I got to attend Cassie's workshop and book tour in Melbourne. It was a beautiful morning filled with so many important reminders that myself — and I'm sure everyone in the room — needed to hear, based on the themes of her book.
Cassie's book —You Are Enough — is chock full of need-to-know wisdom and written in such a genuine and heartfelt way. It explores topics that are super important and ones that effect us all such as self-worth, overwhelm and perfectionism. It is your permission slip to stop striving, to stop the cycle of burnout, to owning your true worth and to overcome the idea that you are not enough.
I truly believe it's a book that we all could learn so much from — and by putting it into action I have no doubt that it could really change your life. Which is why I'm sharing my biggest takeaways from Cassie's book (and from her recent workshop) as well give you an opportunity to win a signed copy of the book.
read more
October 21, 2016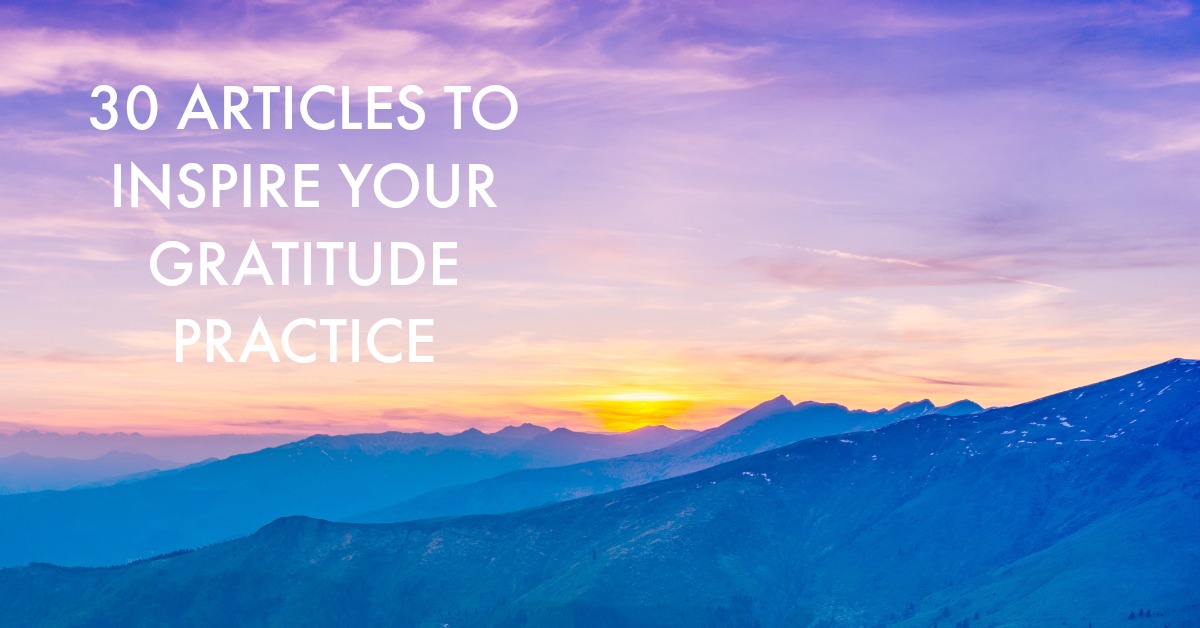 It's no secret that I'm a huge advocate of gratitude. I truly believe that adding more gratitude into your life — can actually change your life.
This special edition Link Fest includes a whole lot of gratitude articles from around the web. Some are from my site, some I've written for other sites, and some have been written by others — all of them are about gratitude.
If you need some inspiration to add more gratitude into your life, dive into these awesome reads…

read more
October 19, 2016
Last Sunday I spent the morning at the Inspired Women 2016 event.
This event showcased 5 incredible women who were in Jade McKenzie's (of Event Head) Beautiful Business Mastermind this year: Felicity Watson, Amy Mackenzie, Laura Banks, Mel Van Kuyk, and Lenice Gaunt.
I think everyone who was there on the day will agree with me when I say this was truly an incredible and inspiring morning.
There's something special about being in a room filled with like-minded and inspiring women (and one guy!) and that's exactly how I would sum up how this morning felt: SPECIAL.
I also loved connecting and re-connecting with some of the online connections I've made over the past couple of years, and to also connect with some new people as well. A huge shoutout to Maddsion, Rachael and Sophie (pictured below) who I loved getting to share the day with.
I left the event feeling so inspired and I had so many incredible takeaways, which is why I'm writing this post today — because I'd love to share them with you.

read more
October 17, 2016
Life has been really full lately — in a really great way. There's been a lot going on and so many things I'm so grateful for. So today, before I dive into my to-do list and get-stuff-done mode, I want to take a moment to pause, reflect and acknowledge the things I am currently grateful for this month.
read more
October 13, 2016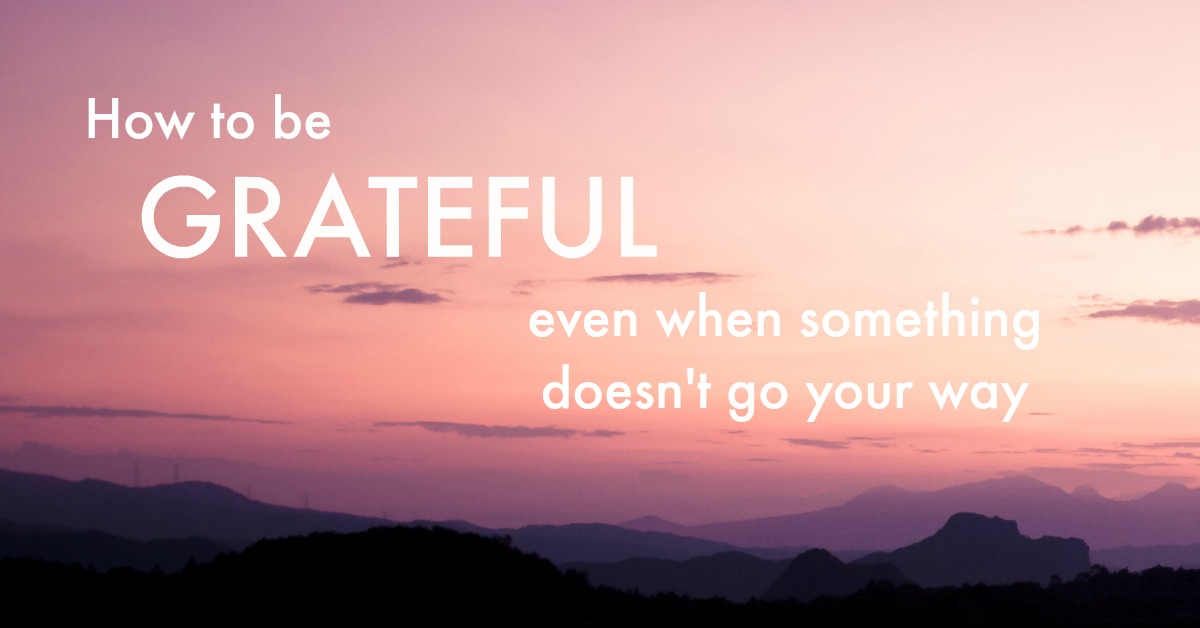 We don't always get what we want. (Or what we think we want.)
Things don't always go the way we want them to — or the way we hoped they would.
We're going to fail, get rejected, make mistakes, mess things up, disappoint ourselves (and others) — it's inevitable.
But there's one thing I use to help me navigate whatever I've been dealt — even when it doesn't go my way — and that is GRATITUDE.
I believe that gratitude can be really powerful to shift your state, and to help you see things differently. It can help you navigate the ups and downs of life and to help you move on when something doesn't go your way.
read more
October 4, 2016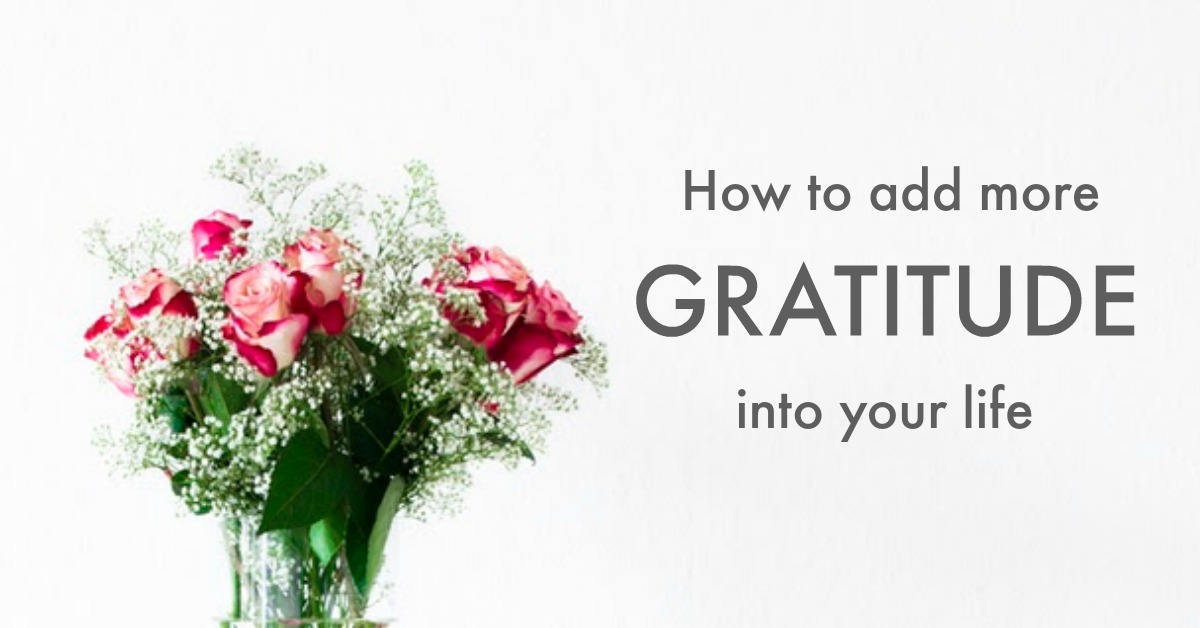 I've been practicing gratitude — with varying levels of devotion — for over a decade now. And in that time, nothing has contributed to my happiness more than adding more gratitude into my life.
After watching the movie 'The Secret' with my Dad when I was 13, he gave me my first Gratitude Rock. I would carry this rock with me in my school uniform pocket (along with my locker key and favourite lip balm) and every time I would see or touch the rock it would remind me to think of something I'm grateful for.
Over the past decade, I've experimented with different ways of practicing gratitude and I truly and wholeheartedly believe that gratitude makes my life infinitely better.
Practicing gratitude is one of the most important habits in my life and I can't imagine what my life would be like if I didn't have this practice.
If you're wanting to add more gratitude into your life, here are my 7 best tips for you…
read more
September 21, 2016
I'm more scared than I've been in my entire life. Seriously.
But I haven't spotted a shark while swimming in the ocean. And I'm not about to jump out of a plane. Or I'm not about to speak in public in front of thousands of people.
I'm actually not in a life-threatening situation, at all.
It's September 22nd of 2014 and I'm about to press publish on my blog.
I ask myself: Am I really going to do this? Because I feel more afraid about doing this than anything I've ever done before.
I dig deep, feel the fear and press publish anyway.
And two years later, here we are.
read more