January 18, 2017
I'm so excited about what's to come in 2017! I hope you are too.
I'm writing this to you feeling really inspired about what I want to create and offer you this year.
So today, it's with great excitement that I'm going to be giving you an overview on what I have to offer you and what you can expect from me in 2017.
read more
January 11, 2017
When I initially sat down to write this 2016 wrap up post I had no idea where to start.
Partly because when we came to the end of 2016 I felt like I hadn't really done much or nothing had really happened. But with some time, space and a whole lot of reflection I now feel like I can now wrap up the year that was 2016 in words.
This is why taking the time to reflect is so important (and it's something I'm always guiding my clients with), because if we don't take the time to check in and reflect on what we've learned and achieved — then we don't truly see how much we've learnt, how much we've grown, what we've accomplished and all that we did make happen. For me reflection = contentment and gratitude. And now, I feel really content with 2016, no matter what did or didn't happen and I feel ready to start looking at 2017.
So here I am (again) wrapping up the year that was with my highlights, lessons and gratitude for the 366 days that were in 2016.
read more
December 30, 2016
It's time for the last Link Fest of 2016!
Since the last couple have been special editions this one is full of my favourite articles from the past couple of months.
From articles to help you stay in alignment during challenging times, to insights on overworking and burnout, not knowing your purpose, taking a holiday from self-improvement, health writing habits, meditation for those who don't have time and one of my favourite resources for reflecting on the year gone by — this Link Fest is chock full of interesting reads for you.
read more
December 27, 2016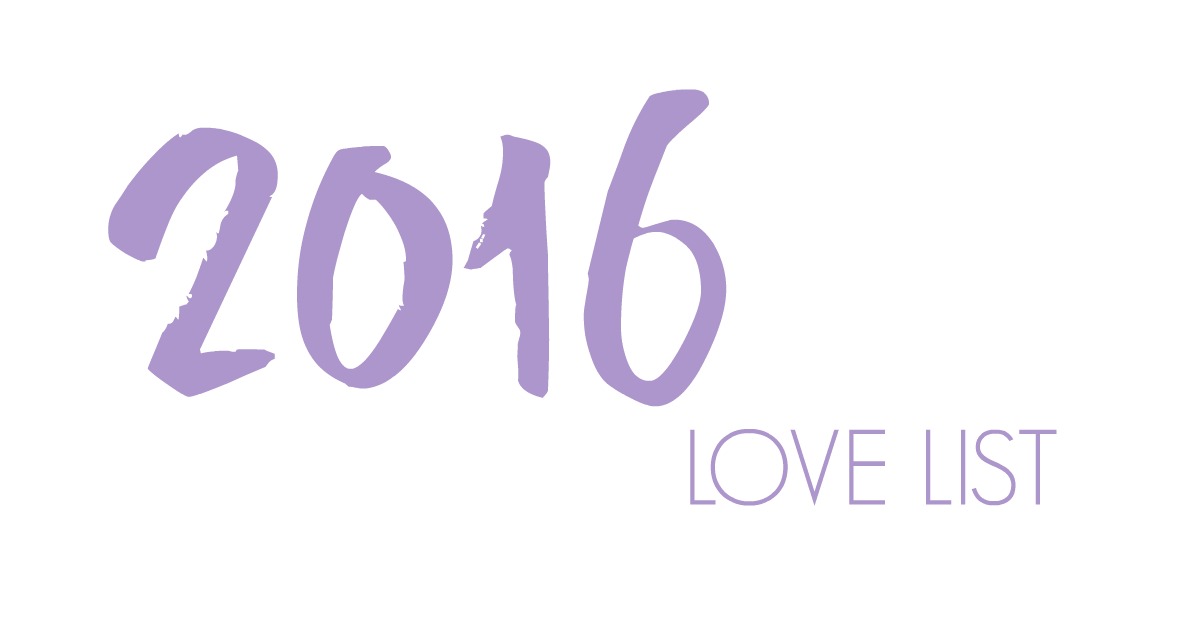 One of my favourite things is discovering other people's favourite things. From books to tv shows to anything that makes my life easier/better/funner — I love hearing what people are loving and what they are obsessed with.
So inspired by Alexandra Franzen's love list, I'm going to share my very own 2016 love list, a collection of my absolute favourite things from this year.
I hope you find something new here that you enjoy, or that makes your life easier or better! 🙂
read more
December 22, 2016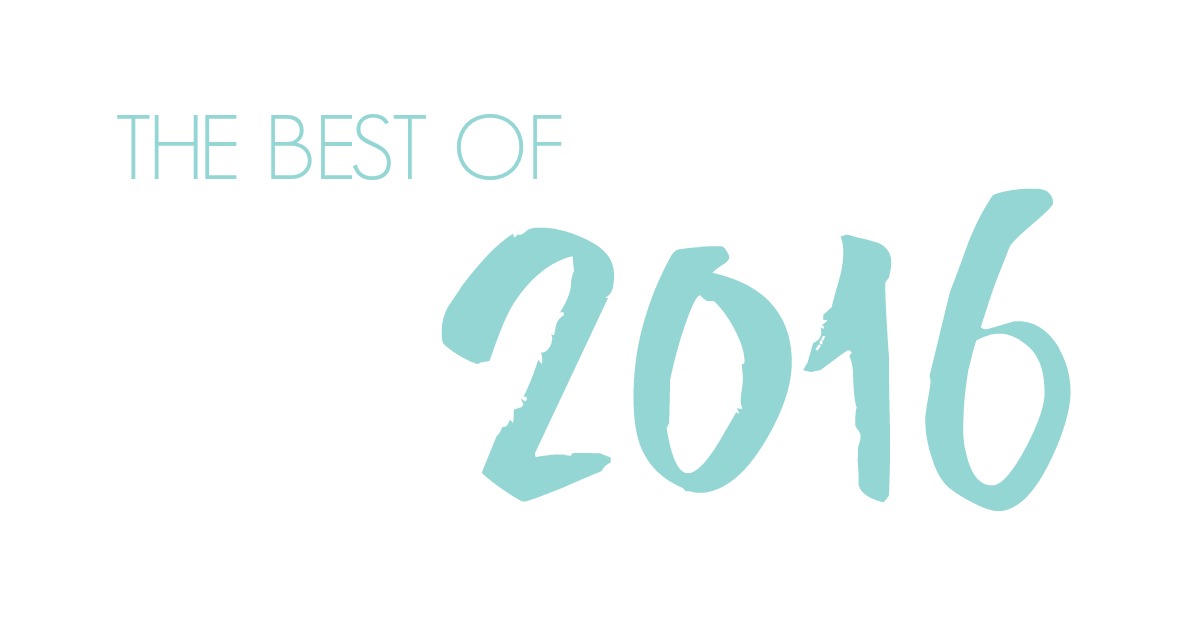 As we come to the end of the year I tend to enter a 'reflective' kind of mode. I ponder what worked this year and what didn't. What I loved and what was not-so-awesome.
For me a big part of this always involve re-evaulating my online space and business, how I show up online, the things I've created and what I've been writing about.
As always, it's been super interesting to discover what posts have had the biggest impact on you this year and what was been read the most.
Huge gratitude to everyone who has clicked through and read, left comments and shared my posts around. Your presence here really means a lot to me. Thank you!
And on that note, here are the top 10 posts you loved the most this year.
read more
December 19, 2016
On the 24th of November 2016 I did something I never thought I would do…
I voluntarily spoke in front of an audience.
Moment-of-honesty: I do not like public speaking. I'm afraid of speaking in front of an audience. And I found this to be really challenging.
However, in saying that, I could not think of a better way to do my first ever speaking gig than at the incredible On The Rise Speaking Event.
In this post I'll be sharing a wrap up of the event including my reflections and of course lots of photos (all of which have been taken by the talented Samara Clifford).
read more
December 14, 2016
It's October 2015 when I first come across the amazing opportunity… One of the coaches I trained with is organising an event for new speakers to do their first speaking gig together in a supportive environment.
My immediate reaction: "Wow! What an amazing opportunity.. but I could never do that." The idea of speaking in public is not appealing to me at all — actually it really scares me.
read more
December 7, 2016
I cannot believe that we're in the final month of the year. To say 2016 has flown by is an understatement!
Even though gratitude is an ever-constant practice in my life, there's something extra special about taking the time to share these things in a blog post.
And on that note, here's a few things I'm super grateful for right now and in particular some people I want to extend some gratitude to…

On The Rise Speaking Event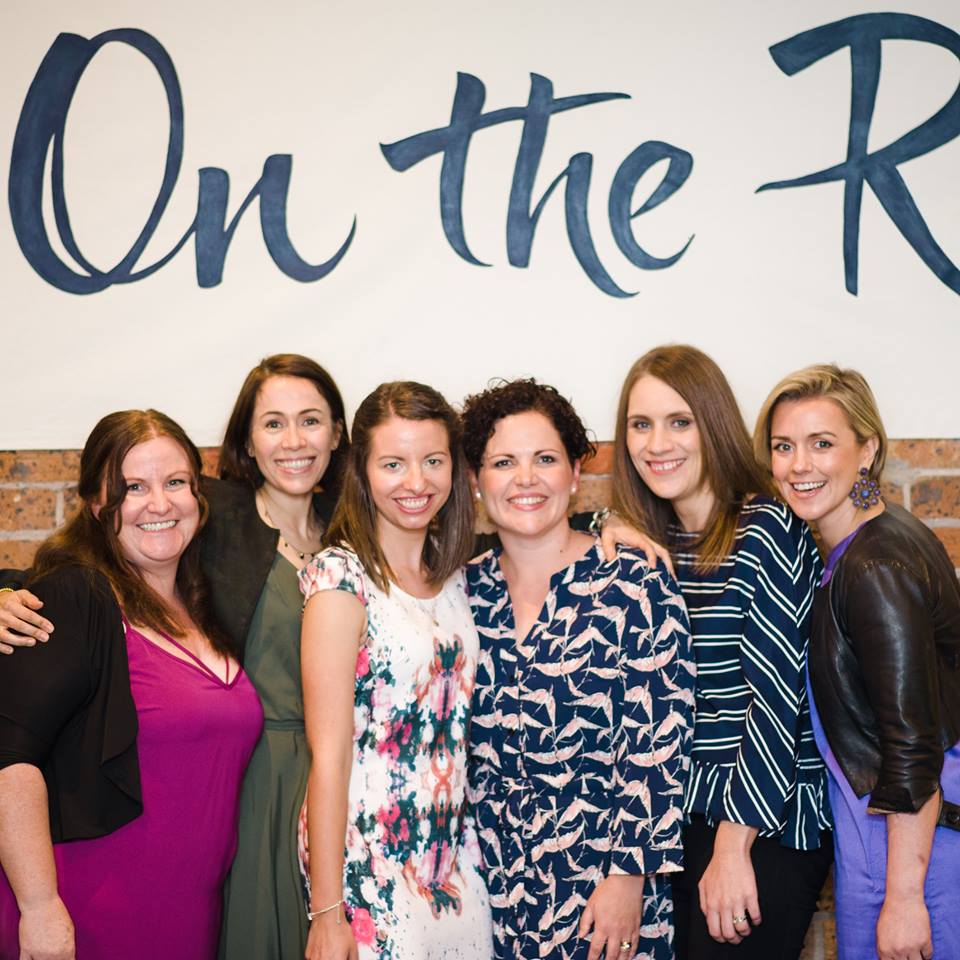 A couple of weeks ago I did my first ever speaking gig at the On The Rise event hosted by Felicity Watson at The Windsor Workshop in Melbourne.
I spoke about the power of gratitude, which is something that's really important to me – but sharing in this way was not easy.
read more
November 16, 2016
This year I've started to face one of my biggest fears — one that I've been putting off for about 8 years now — and that is, learning how to drive.
read more
November 9, 2016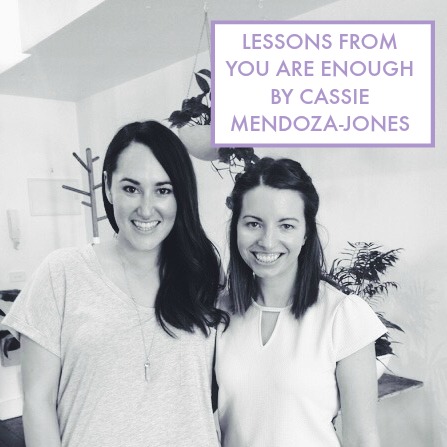 I first came across Cassie's work through Rachel MacDonald's Bright-Eyed and Blog-Hearted e-course a few years ago. During that time I've been following her journey and been really inspired by the work she does — and even more so recently when she released her book You Are Enough.
Last month I got to attend Cassie's workshop and book tour in Melbourne. It was a beautiful morning filled with so many important reminders that myself — and I'm sure everyone in the room — needed to hear, based on the themes of her book.
Cassie's book —You Are Enough — is chock full of need-to-know wisdom and written in such a genuine and heartfelt way. It explores topics that are super important and ones that effect us all such as self-worth, overwhelm and perfectionism. It is your permission slip to stop striving, to stop the cycle of burnout, to owning your true worth and to overcome the idea that you are not enough.
I truly believe it's a book that we all could learn so much from — and by putting it into action I have no doubt that it could really change your life. Which is why I'm sharing my biggest takeaways from Cassie's book (and from her recent workshop) as well give you an opportunity to win a signed copy of the book.
read more