April 10, 2018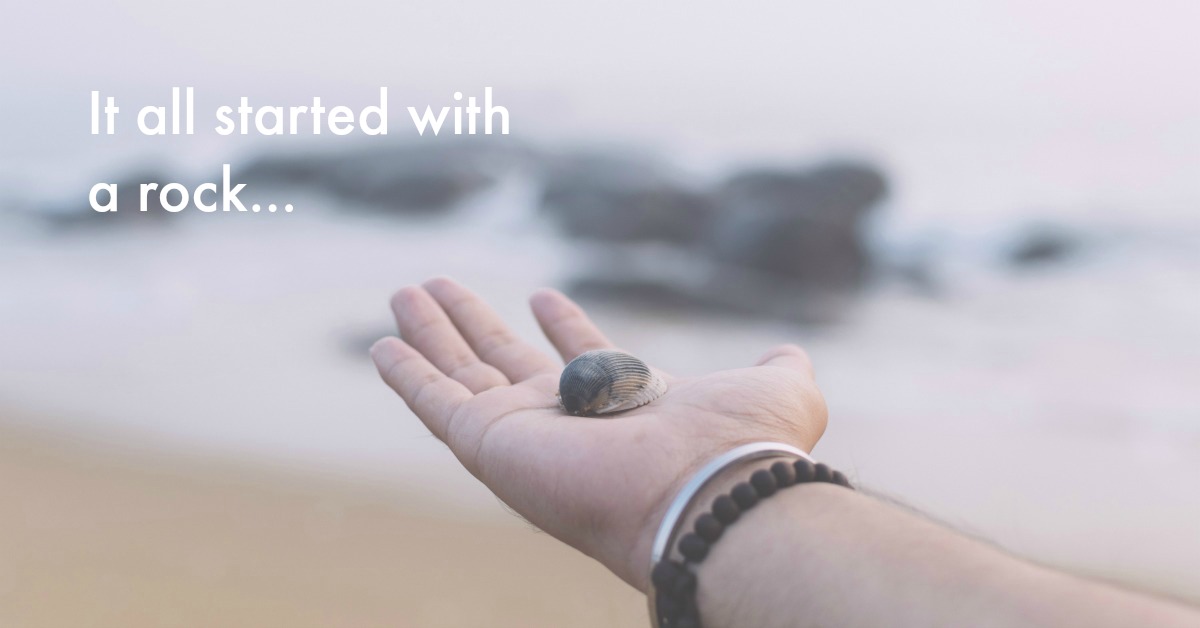 It all started with a rock…
Let me explain: When I was thirteen my Dad gave me a rock that changed my life.
But if you would of told me then that this rock was going to change my life back then, I wouldn't of believed you (I mean, who would? It was just an ordinary rock from the beach!).
I would of bet my pink iPod Nano, MySpace account and my full collection of The O.C dvds that this ordinary rock couldn't — and wouldn't — change my life.
But my thirteen year old self would of been wrong…
Because this rock truly did change my life.
I would put this rock in my school uniform pocket everyday (along with my favourite lip balm and my locker key) and I would use it to remind me to think of something I was grateful for.
This was the beginning of my first ever gratitude practice. And even though I didn't know it at the time this practice would change EVERYTHING for me.
Fast forward 6 years from when I was given my gratitude rock…  At nineteen years old I've packed up my life and moved 230km away from home to go university.
This was a huge transition for me and it came with a whole lot of challenges that made life feel really hard for awhile (you can read more about this time in my life here).
But there was ONE thing during this time that made ALL the difference and that was my GRATITUDE practice.
It was during this challenging time I decided to find something I was grateful for every single day — no matter what.
Even when I didn't want to, even when I felt like there was nothing to be grateful for — I found a way to dig deep and find something — ANYTHING — that I was grateful for.
It became like a game that I would play to help me realise that no matter what was going on during this time, there was always something to be grateful for.
This was when (and how) I truly experienced how incredibly powerful this simple practice could be.
And ever since then I've been FULLY devoted to practicing gratitude.
Because even though it's simple and easy to do — I believe it's one of the most powerful things we can do for our own happiness (and I can no longer imagine what my life would be like without this intentional practice!).
This is why — a few years ago – I decided I wanted to share more about my experience with gratitude.
I was having countless conversations with clients and people in my life who were saying, "I know I should practice gratitude but… I just don't have time / I don't know how / I can't remember to do it."
These people knew the benefits of practicing gratitude and they wanted to make it a habit in their lives, but they just weren't doing it. And I knew I wanted to create something to support them in doing this.
This is what led to me creating The 28 Day Gratitude Project in 2015.
Since then I've had the honour of guiding over 300(!) people through this 28 day experiment and to have it be a finalist for the Project/Event of the Year Award!
I created this project (and put so much into it over the past couple of years) because I want to show you that practicing gratitude can be simple, easy-to-implement and even fun!
I want to share with you all the best methods, tips, insights and prompts from my 10+ years of experience with gratitude. And ultimately because I want you to experience for yourself how powerful practicing gratitude can be!
The 28 Day Gratitude Project is a simple guided 28 day experiment to help you add more gratitude into your life and discover what works best for you.
It doesn't matter whether gratitude is already something you practice, or if this is a brand new adventure for you – if you want to add more gratitude into your life and if you're open to experimenting with different ways of doing so, this project is for you!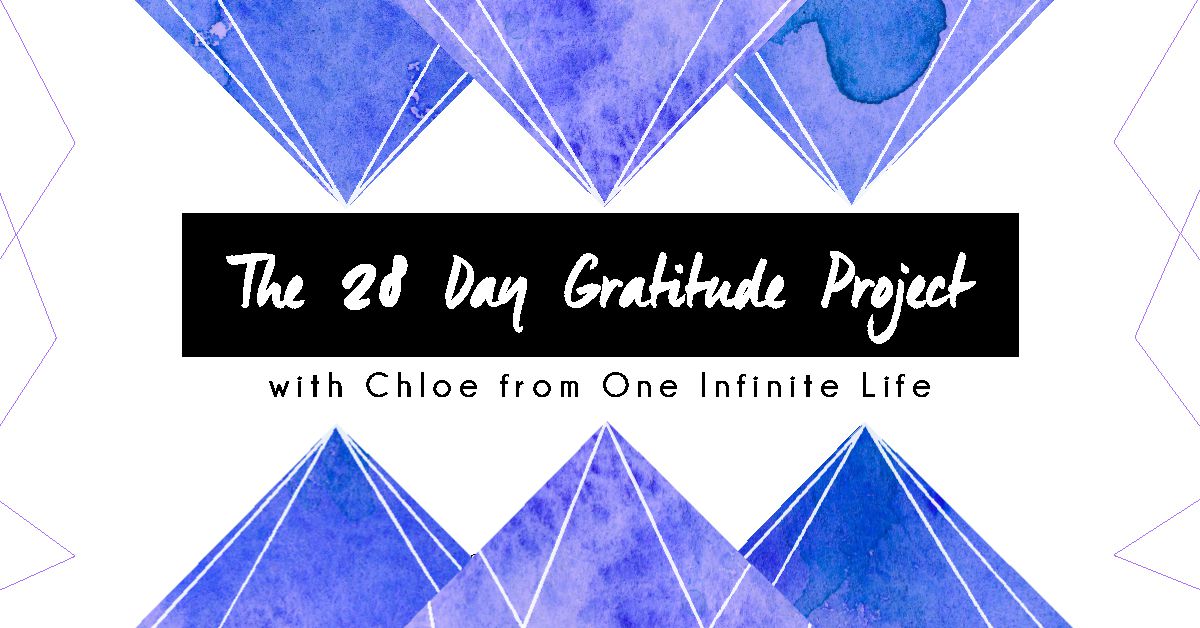 When you sign up to this special live round of The 28 Day Gratitude Project you get:

// DAILY EMAIL CONTENT FOR 28 DAYS.
Each day for 28 days I will be popping into your inbox to guide you in experimenting with gratitude. These super short and to-the-point emails are designed to help guide (and remind) you in working through each day of The 28 Day Gratitude Project and helping you to put it into action each day.
AND
// AN AWESOME 61 PAGE DIGITAL GRATITUDE GUIDE.
This digital ebook will be your ultimate companion through your 28 day gratitude experiment (and beyond!). It includes a 17 page printable workbook to help take action and complete the gratitude activities, and there's also extra tips, insights and examples straight from my gratitude journal throughout the 28 days. Plus there's a whole lot of extra content to continue to support and guide you with your gratitude practice long after you've finished your 28 days experiment.
PLUS
// PLUS ON-GOING GUIDANCE AND SUPPORT. Yep, devoting to gratitude doesn't just have to be something you do for 28 days and I'm on a mission to support you in practicing gratitude for the long haul. This is why after you finish your 28 day gratitude experiment you will continue to receive gratitude-related emails from me every so often. These emails are designed to continue to support you in making gratitude apart of your life — long after you've finished working through the 28 day experiment. Plus you will get opportunities to join future live round and gratitude calls — at no extra cost to you!
Sound good to you? Head over here to find out more and sign up to the project!
I'd love to guide you though 28 days of gratitude experimenting.
With Love & (so much) Gratitude,

PS. You might also enjoy: My Gratitude History: A chronology of my 10+ years of practicing gratitude.
SaveSave
SaveSaveSaveSave
SaveSave

Want FREE access to The Infinite Collection?
Enter your details below to get access to The Infinite Collection — a FREE (and growing) library of resources to help you get the most out of your one infinite life. It's chock full of things I've made for you, including: the Infinite eBook, an online class, lots of worksheets, workbooks, audios and more!
Plus you'll receive personal emails from me a couple of times a month(ish) where I share personal insights, stories and behind-the-scenes happenings (that I don't share anywhere else!). It's my ultimate aim is that these emails are useful to you and can make your day a little brighter or better than it was before. Sound good to you? You can join the community and get access to The Infinite Collection by entering your details below!

SaveSave
SaveSave
SaveSaveSaveSave