August 2, 2016
This year — after reading this post by Claire — I decided that I wanted to challenge myself to read 1 book per week for the entire year.
Honestly, I thought it would be relatively easy because I read so much anyway, but I thought that this challenge would be an extra incentive to keep accountable and committed to reading.
We kicked off the new year and I started off doing really well with this challenge. And a few months into the year, I was still down really well, and I was already ahead of the challenge by a lot.
And then…
I finished a book without having another one lined up ready to go.
I got too caught up in my to-do list and spending long hours at the computer.
I also got obsessed with a new series on Netflix (Suits anyone?). And so on.
Then…

read more
August 1, 2016
I'm always amazed at how quickly these Link Fests come around — and how quickly the year is flying by.
But to the point, it's time for the July Link Fest, where I round up my favourite things I've read on the Internet in the past month and share them with you.
This edition includes the powerful shifts that happen when you commit to meditation, why we love stories, how being happier is the key to getting what you want, how to take action when you're overwhelmed, how to manage when your life feels crazy and more.
Enjoy!

∞ Need some motivation to meditate? Here's 6 powerful shifts that happened after committing to a daily meditation practice.
∞ THIS is what happens when women het out of their heads and into their hearts. Inspiring stuff.

read more
July 26, 2016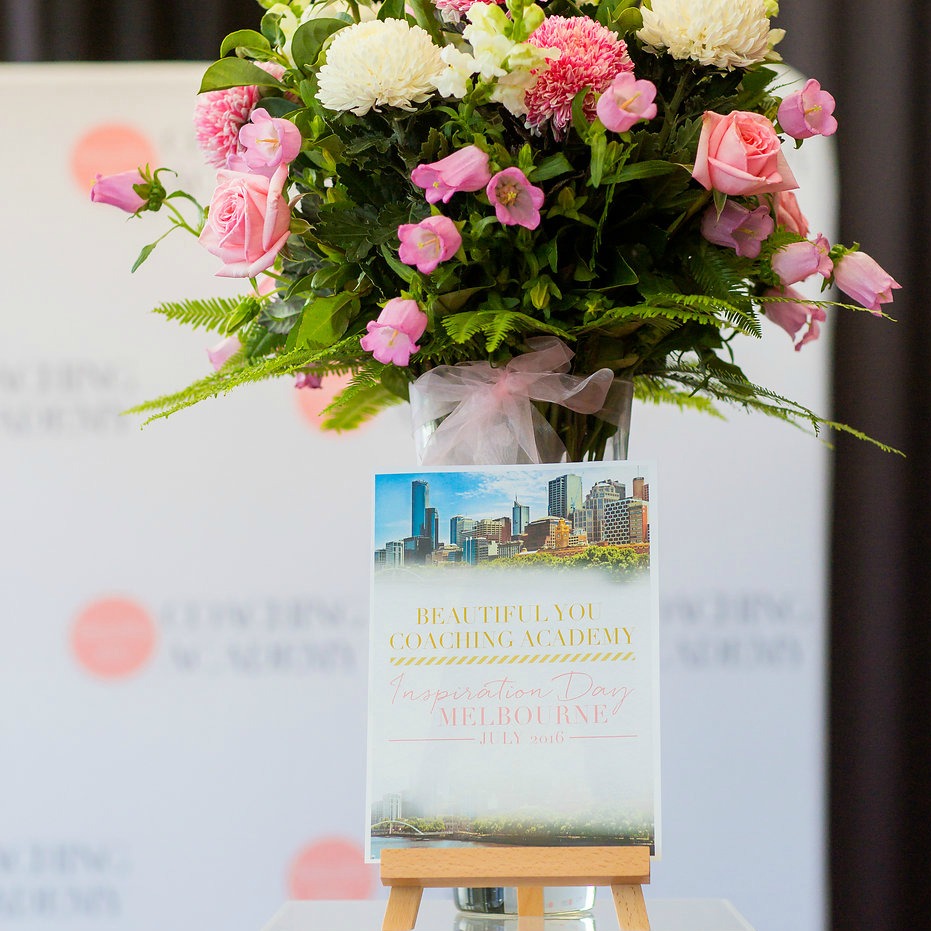 Last Friday I went along to the Beautiful You Inspiration Day in Melbourne — and what an inspiring day it was! It was an honour to attend the day as a Certified Coach of the academy with my fellow coach buddies and to meet so many new coaches and coaches-to-be.
There's something special about being in a room with the like-minded humans, and there's something even more special when it's for the Beautiful You Coaching Academy — the people that are drawn to this course (and the people behind it) are truly incredible. 

read more
July 21, 2016
My 10th blog post (ever) was about 5 books that have changed my life, and even though it was nearly 2 years ago it has always remained in my most popular posts of and it's one of my all-time favourites as well. So it's safe to say that around here we love some book recommendations! And this is awesome for me, because I love talking — and sharing — books I've read and loved, which leads me to this post today…
I've got 10 more books that have changed my life, that I think you'll love too. These are books that I turn to when I'm struggling with something or having a hard time. These are the books I've gone back to again and again, because they are that good. These are books that have in some way actually changed my life.
Enjoy!

read more
July 19, 2016
It began like any other Monday.

read more
July 7, 2016
It's never too late…

read more
June 29, 2016
It's time for the June Link Fest — where I round up my favourite things I read on the Internet in the past month.
This edition includes articles about embracing winter, what to do when things suck, the truth about work/life balance, preparing for your end of year goals, the best apps for self-care, how to do those things you don't want to do, evening rituals, why empowerment doesn't make you weak, ignoring your introverted nature, why it's worth the risk, and so much more.
Enjoy!

∞  What to do when things suck.
∞  Here are 21 tips on how to embrace winter.
∞  Why you don't need to do everything the 'right' way.

read more
June 22, 2016
It's officially winter here in Australia (and for my Southern Hemisphere pals), which means that the days a getting shorter, it's getting colder and I'm feeling called to hibernate — and by that I mean crawl into bed and watch Netflix and not emerge until Spring! 😉 I'm kidding! Well kind of…
I truly do love winter. However, it can be a challenging few months as well. I've been asked:
"How do I stay motivated in winter?"
And I get it, winter can be really challenging.
Even though in Australia winter isn't that long or harsh, I know for me it's the time of year where I struggle with motivation the most. I'm usually quite a determined person, but in winter I find it harder to get what I want done and I also struggle more with making progress with my goals.
Here's 6 ways that help me stay motivated during winter — but really most of these can be applied to any season — or anytime you're feeling unmotivated.

read more
June 1, 2016
It's Link Fest time, where each month I round-up the best and most interesting things I came across on the Internet this month.
This edition includes articles on holding space, the coffee cup meditation method, banking happiness for tough times, minimising, the secrets of successful introverts, night-time routines, stop-doing lists and more.
Enjoy!


∞  Thought-provoking read: Is your voice being heard?
∞  5 valuable PR lessons we can learn from Game of Thrones.
∞  A super insightful post on what life coaching is (and what it's not).

read more
May 18, 2016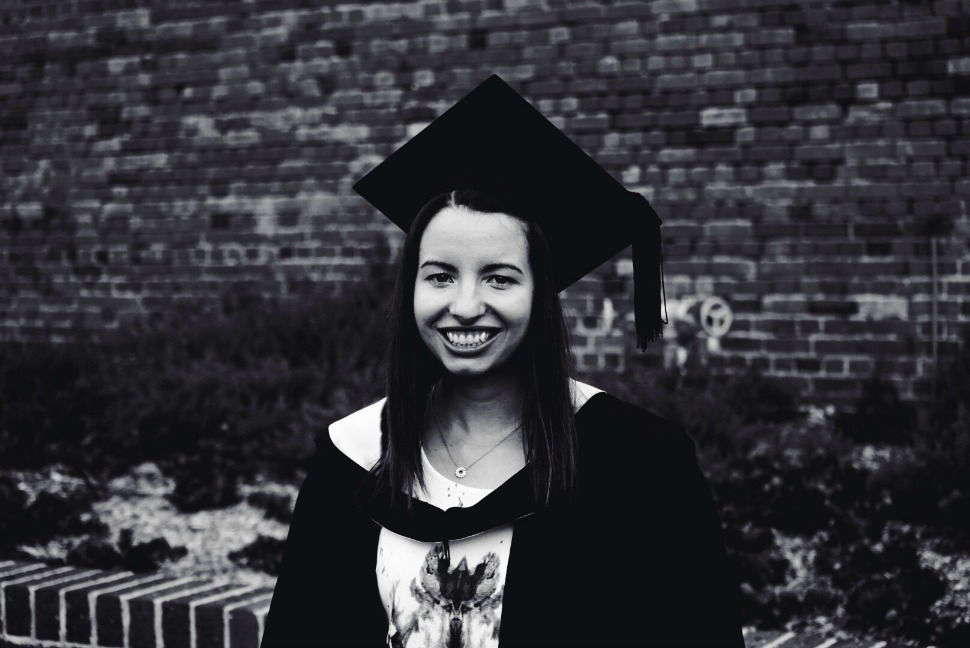 A couple of weeks ago I graduated from university.
And ever since then I've been deep in 'reflective mode' — thinking about and pondering the last few years of my life, how I've got to where I am now and what I've learnt along the way.
For the past 3 years of my life I've been studying psychology at university, and during this time I've learnt more about myself and about life than ever before.
So in the spirit of acknowledging this milestone (which is something I'm honestly not good at doing — but I'm getting better at 😉) here are 9 of the most profound things I've taken away from my the last 3 years of my life.
And even though these lessons come from when I was studying at university — they are all about life in general.

read more