September 8, 2021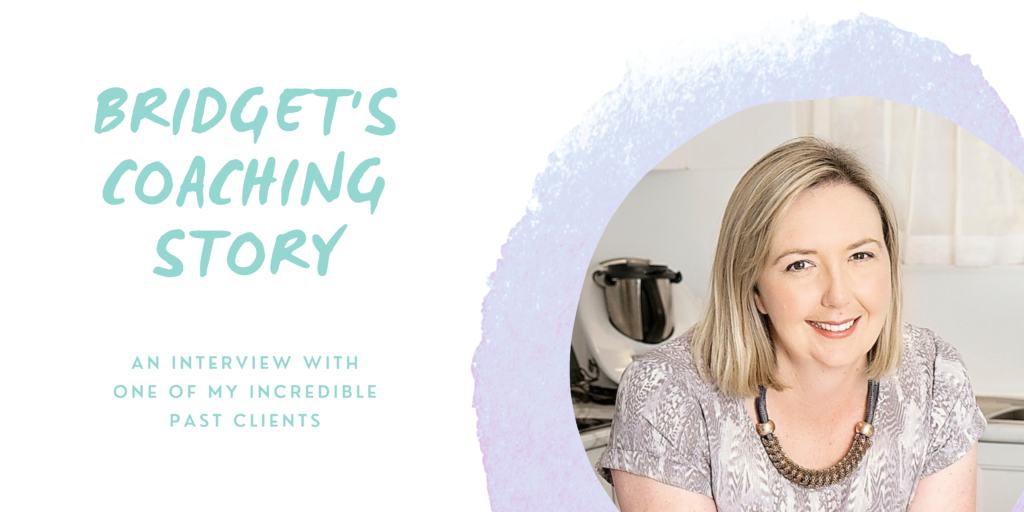 Today I am excited to be sharing with you another Client Coaching Story with you and showcasing one of my amazing past clients: Bridget Johns.
I first met Bridget when she reached out to me when she was wanting to become a coach with the Beautiful You Coaching Academy and was wanting my support for her coaching journey.
Bridget is a declutter coach and life organiser at Be Simply Free. Her mission is to teach women to simplify their lives. She created her business to empower women to create lives where their homes and minds are uncluttered so they can be simply free.
The way Bridget lives her life is a true reflection of her philosophy, approach and work she does at Be Simply Free, she really walks her talk!
In this interview, Bridget shares what led to her deciding to become a coach, her experience training as a coach and how she is using her coaching skills in her life now. She also shares what it was really like to work with me and get my support for her own coaching journey. And so much more!
You can learn more about Bridget and her coaching story through the interview below and you can also watch (or listen to) a live conversation we had together on Instagram. I know you will get such great and practical takeaways from these interviews like I do every time I speak with Bridget.

AN INTERVIEW WITH BRIDGET JOHNS FROM BE SIMPLY FREE
LET'S START AT THE VERY BEGINNING OF YOUR COACHING JOURNEY… WHAT IS IT THAT LED YOU TO WANT TO BECOME A COACH IN THE FIRST PLACE?
I had been working in State Government and regional development roles for 15 years and I was part of a restructure that moved me away from my passion of supporting people to change their family tree by workforce skill development to supporting businesses to export their products.
During this challenging time, a quote really resonated with me, "Not all storms come to disrupt your life, some come to clear your path". This was a turning point for me. I never intended to be a business owner but I asked myself, "If time and money were no object, what would I do?" I said, "Be a professional organiser".
In March 2020, I launched my online business Be Simply Free – Declutter Coaching and Life Organisation from our farm in country South Australia, two and a half hours from Adelaide. I offer online support to help people declutter their homes, phones, calendars and minds.
WHY DID YOU CHOOSE THE BEAUTIFUL YOU COACHING ACADEMY FOR YOUR LIFE COACH TRAINING?
I had been researching different coaching courses and I didn't know which one to pick. We were joining a new work team and in the introductions, a new work colleague said she was a life coach and after the session, I went and asked where she studied and she said the Beautiful You Coaching Academy. I then reached out to Chloe. It was great to chat with two people that had completed the training and hear first hand about their experience before I signed up.
WHAT WAS YOUR EXPERIENCE OF TRAINING WITH BEAUTIFUL YOU? WHAT DID YOU GET OUT OF IT?
It was life-changing! It is such an incredibly intelligent course, covering everything you need to start and run a heart-ceI loved it! I studied from October 2019 until April 2020 during the start of the pandemic. I attended all of the live sessions and loved the structure of the program. I remember thinking at the start there was so much to learn but the BYCA team knows their stuff and carefully drip-fed us the content so we never felt overwhelmed. I still refer back to my manuals.
WHAT WAS THE MOST POWERFUL THING YOU LEARNT DURING YOUR LIFE COACH TRAINING?
The power of the pause. We naturally want to fill the silence but when you give people time to process a question, the answers will come. It was uncomfortable to do at the start but it's a natural part of my 1:1 coaching sessions now.
WHAT HAS HAD THE BIGGEST IMPACT ON YOU CULTIVATING YOUR COACHING SKILLS?
Practice! Having clients and coaching them has helped Having a BYCA coaching buddy. During the course, you have the option of being linked with a coaching buddy. I was teamed with Bettina and we have caught up fortnightly for 18 months since and continue to meet now. I was so nervous when I did my first coaching session with Bettina, but having the option to practice with a fellow trainee really helped me to refine my skills before I started working with paid clients.
WHAT LED TO YOU CHOOSING TO TEAM UP WITH ME FOR YOUR COACHING JOURNEY WITH BEAUTIFUL YOU?
I found you from a Google search of "BYCA reviews". I loved that you wanted to talk to me first before you agreed to work with me to check we would be a good match. I loved the package you offered including the live Q&A sessions with you during the course. These sessions with fellow trainees gave us lots of extra hints and tips. I also loved that you gave us 3 months of 1:1 coaching which I could use as part of the extra BYCA accreditation process.
WHAT WAS THE BEST PART OF RECEIVING MY BEAUTIFUL YOU BONUS OFFER AND US WORKING TOGETHER IN THIS WAY?
I really loved everything – the live Q&A sessions, the emails you sent giving us extra hints and tips, the resources guide and of course your amazing 1:1 coaching! While I was being coached by you, I wanted to stop and write down all the awesome powerful questions you were asking me, so I could ask them to my clients! Haha! 🙂
HOW ARE YOU CURRENTLY USING YOUR COACHING SKILLS IN YOUR LIFE?
I apply the coaching skills I learnt with BYCA in all areas of my life. I use them when I'm talking with my husband, my kids, my friends and family. Obviously the biggest benefit is now I run a declutter coaching business and coach women to reduce their mental load and find more time to collect moments not things by decluttering their homes, phones, calendars and minds!
CAN YOU SHARE WITH US A STORY ABOUT A POWERFUL EXPERIENCE YOU'VE HAD WITH COACHING OR SUPPORTING OTHERS?
I was working with a fellow farmer's wife and when we started working together she hoped to declutter her lounge room and kitchen. During the three months of working together, she decluttered her entire house and found time in her week to collect precious moments with her young children and husband. She said her house is now calm, the kids are cleaning up their own toys and she has more time to do things WITH the kids, rather than feel like she is always cleaning up after the kids. This is what decluttering is all about! Finding more space in your home and time in your calendar to collect moments, not things!
IF YOU COULD GO BACK IN TIME TO WHEN YOU WERE DECIDING TO ENROL IN LIFE COACH TRAINING, WHAT ADVICE WOULD YOU SHARE WITH YOUR PAST SELF?
Just do it! It may seem like a big investment of money but it will pay you back tenfold in all areas of your life.
WHAT DO YOU WISH PEOPLE KNEW ABOUT THE WORK YOU DO?
Being a professional organiser and declutter coach is about decluttering more than the physical stuff. People tend to want to work with me to reduce the physical stuff in their home but the real transformation happens when they make the time to include more moments of self care into their day and when they communicate more openly with the family and friends to enlist others to help them live the life they want!
WHAT ARE YOU MOST EXCITED ABOUT IN YOUR WORK AND LIFE RIGHT NOW?
Empowering women to lives where their homes and minds are decluttered so they can be simply free. I want to encourage families to stop trying to keep up with the Joneses and work out what their decluttered life looks like and LIVE IT!

A FEW QUICK COACHING QUESTIONS:
What resource has had the most impact on your growth as a coach?
The BYCA manual! I still refer to it.
What is your go-to ritual before coaching or holding space for others?
Making sure my water bottle is next to me, having a quick sip then taking three deep breaths.
What is one of your favourite powerful coaching questions?
What is your next step?
Who is your favourite coach to follow on Instagram?

You of course @oneinfinitelife! I'll also send a shout out to my coaching buddy Bettina @bettina.life_coach_yogi.

A LIVE CONVERSATION WITH BRIDGET JOHNS:
Here is the audio of our conversation: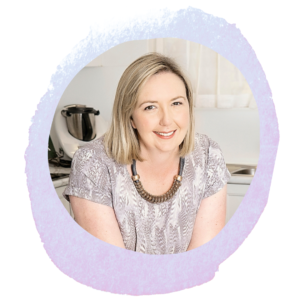 CONNECT WITH BRIDGET JOHNS
You can connect with Bridget via her website at www.besimplyfree.com and learn more about the incredible work she does there. You can find her on Instagram at @besimplyfree, on Facebook here and you can also get access to her free Facebook group with 6 lockdown decluttering videos here.
Bridget supports people to create homes and lives that are uncluttered so they can be simply free. You can learn more about what led to her doing the work she does here.
You can work with Bridget through 1:1 coaching, her online course Clear Clutter Find Time and you can also find out more about her in-person and online workshops here.

If you are interested in becoming a coach yourself the Beautiful You Coaching Academy are running free masterclasses this month to support you in kickstarting your dream of becoming a coach. You can find out more + sign up for the masterclass series here.
You can also find more about my experience becoming a coach and how I can support you as you train to become a coach with the Beautiful You Coaching Academy here. I offer a special bonus offer (at no extra cost to you) for those who want to team up with me for their coaching journey.