September 13, 2016
Next week marks One Infinite Life's 2nd Birthday!
As this week as been approaching, I've been reflecting on the past two years — and the monumental moment that I (very nervously) pressed published on my very first post.
Launching this site 2 years ago was one of the best decisions I've ever made – in my entire life. And now, I can't actually imagine what life would be like if I hadn't starting this blog.
I'll be sharing more of what I've learnt from having this space next week, but for now, to celebrate 2 years of sharing on this site, here's a round up of the most-read and most popular posts on my site of all-time. Plus I've also included a few of my favourite posts as well.



I have a lot of life mottos, one of my favourites is: Question Everything. And I believe that positive change and self-discovery begins with asking ourselves questions, which is why I collated 76 powerful questions that you can ask yourself today, tomorrow, when you're not feeling great — whenever really.
These questions will spark self-discovery, inspire positive change, and make you stop and think about yourself and the way you're living life. Plus there's also a FREE mini (and by that I mean 13 page) workbook for you to use to explore these questions.
Read the full post here: 76 questions to spark self-discovery & inspire positive change


The Secret Life of Walter Mitty is one of my all-time favourite movies. Ever. It has an inspiring storyline, beautiful cinematography and an incredible soundtrack.
I watch this movie whenever I want to feel inspired, and it always reminds me what life is really about… Living. Possibilities. Connection. Adventure. Courage.
Plus I love that it can teach us a lot about life and living, which is why I've shared 8 of the most powerful lessons I've learnt from this movie.
Read the full post here: 8 lessons we can takeaway from The Secret Life of Walter Mitty


When I was 21 I attended a Vipassana meditation retreat, which was one of the most challenging and intense things I've ever done in my life, but it was also a very rewarding and transformative experience as well.
I went to the retreat hoping that by immersing myself in 10 days of silence and stillness would help me bring more presence and mindfulness into my every day life, but honestly I learnt so (so) much more, that still influence me in my life today —years and years later.
Because of this, I've shared the 17 most profound things I took away from these challenging 10 days (that still influence my life today).
Read the full post here: 17 lessons from a Vipassana meditation retreat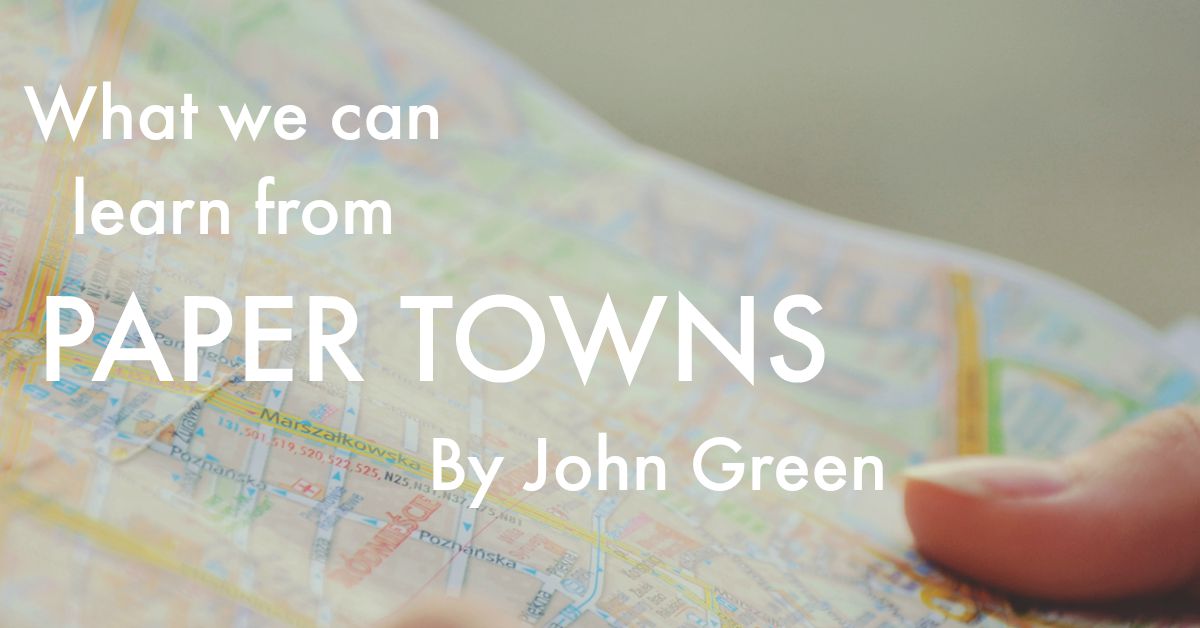 Paper Towns is brilliant coming-of-age book (and now, movie) about Quentin, who has been infatuated with his neighbour Margo Roth Spiegelman, forever. It's a story about love, friendship and what it's like to be young.
One of my favourite things about the story is that it profoundly demonstrates some really complex lessons about the way we relate and connect to one another, and before of this I've written about 5 (of the many) things we can learn from this story.
Read the full post here: What we can learn from Paper Towns by John Green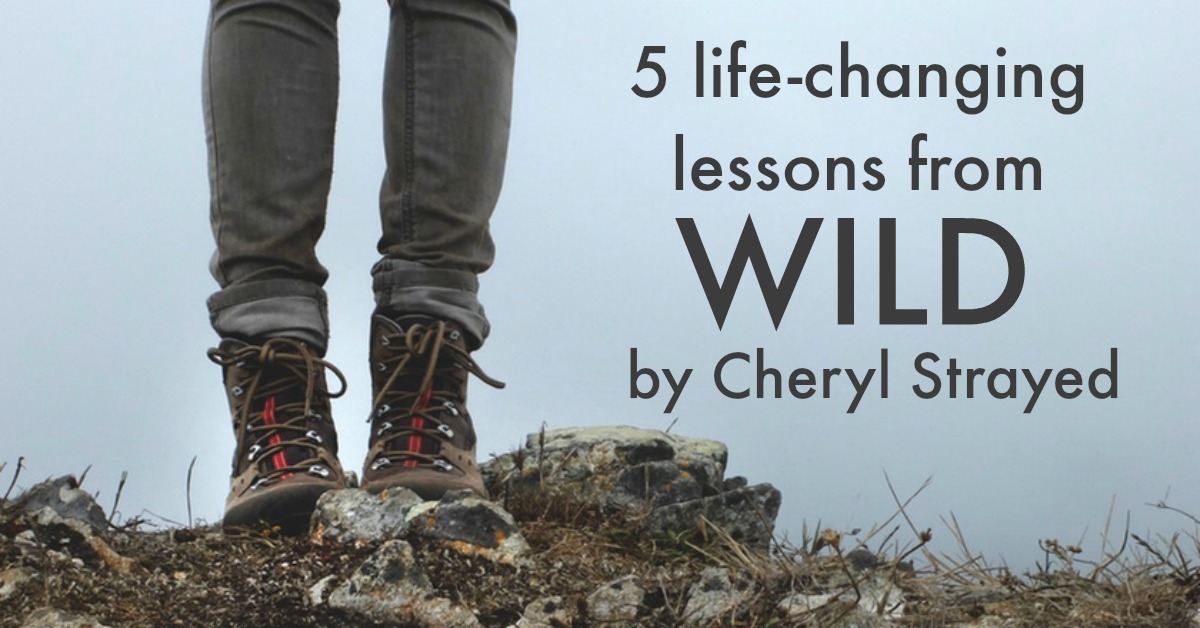 Wild: A Journey from Lost to Found is a life-changing memoir of a 26 year old woman – Cheryl Strayed – who embarks on an intense and healing 1000+ mile solo hike with no hiking experience or training.
Cheryl's story is brutally honest and completely raw. Her journey to self-discovery entails unimaginable grief and brave redemption.
I've took away many life-changing lessons from reading Cheryl's story, because of this I shared of my 5 favourite lessons I've taken away from her experience.
Read the full post here: 5 lessons from Wild by Cheryl Strayed


One of the most powerful things I've ever done was to stop buying into my what my inner critic (or Mean Girl) was saying. Doing this changed everything — and made me stop holding myself back from doing what I really wanted.
I truly believe that our inner critic will run the show if we let it, which is why I really believe in the work Melissa Ambrosini is doing in the world — and in particularly with her new book: Mastering Your Mean Girl.
This book is like a love-soaked pep talk / wake up call from your best pal and powerfully helps you to stop the negative self-talk, which is why I've shared 5 of my favourite things I've taken away from this book.
Read the full post here: 5 lessons from Mastering Your Mean Girl by Melissa Ambrosini


I love reading. And I especially love when I encounter a book that changes the way I see the world, or leaves a lasting impression — long after I've finished turning the pages.
I also love sharing my favourite reads with you, and in this post I'm sharing 5 of my all-time favourite life-changing reads. It includes a self-help book, a goal settting guide, a collection of advice coloumns, a hiking memoir, and a fictional story in India that unbelieveably is influenced by real-life events.
Read the full post here: 5 books that have changed my life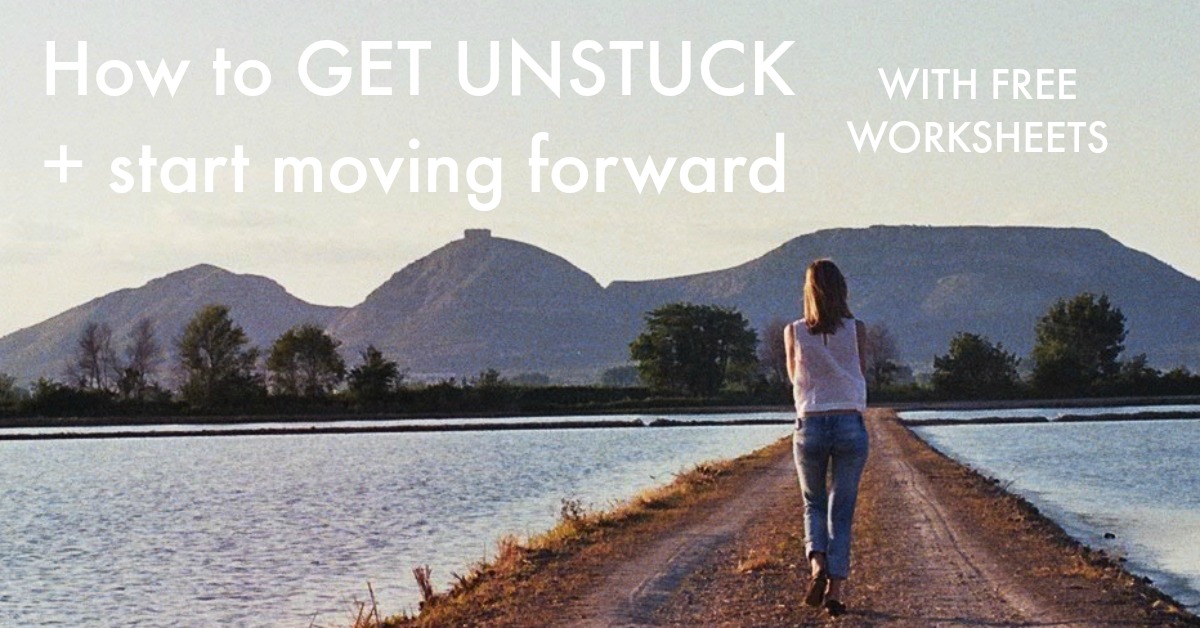 In the past when I used to get stuck I could stay in that space for a really long time. But nowadays, I don't let this happen and I take a much more practical approach and intentionally help myself get unstuck.
Based on my experience,  I've shared 15 specific ways that help me get unstuck (including heaps of practical suggestions and examples), 3 things you can do to start moving forward, insights from others on how they approach getting unstuck. Plus I've also created some FREE and super useful worksheets with 18 questions to help you get unstuck and start moving forward.
Read the full post: How to get unstuck and start moving forward


At the beginning of this year, I wrote a mega post to help you get the absolute most out of 2016 — and to help make it your best year yet.
In this post, there's 13 specific ways you can make this year amazing, the resources that I've personally used and loved (and that have made my life better), that I believe will support you in making this year amazing for you, many questions to ask yourself, plus heaps of actionable tips and super useful links, heaps of examples and insights from my own life, plus 11 rapid-fire ways to make 2016 an incredible year for you.
Read the full post here: How to make 2016 your best year yet


It doesn't matter if you don't think you're creative… Big Magic by Elizabeth Gilbert is pure MAGIC, and a must-read for anyone who wants to live a more creative life, do awesome things in their life, or show up in the world as their best self.
Big Magic is like an epic pep talk, with incredibly powerful lessons and truth-bombs that will revolutionise the way you approach your creativity and fear. It's incredibly powerful, but delivered in a really unique way, where I feel like Liz is my new best pal and she is just chatting to me as we drink tea at my kitchen bench.
It's definitely one of those books I know I'm going to come back to again and again. And because I've gotten so much out of reading this book, I've shared 6 of the most powerful lessons that have had the biggest impact on me.
Read the full post here: 6 magic lessons from Big magic by Elizabeth Gilbert


Here are some my favourite posts from the past two years:
What's really important. I actually believe this may be the most important thing I've ever written. It's a story about how someone else's wake up call sparked my to live by what's important to me.
How to set goals that will empower you into action. As a life coach I truly believe in the power of goal-setting, which is why I've included everything I know in this post about how to set (and word) goals that are what you really want — and that will help empower you into action.
76 simple ways to be generous. Generosity is really important to me and I truly believe that the generosity ripple effect begins with us, I've included heaps of easy ways you can do more random acts of generosity in your life.
2015: My lessons, reflections & gratitude from a huge year. Last year was a pretty profound year in my life. Between finishing university, launching my coaching services and my gratitude email series, travelling overseas — it was a pretty epic year, which I've reflected on all in one mega blog post.
Happy Reading!
PS. You might also like: Getting unstuck, anxiety & meditation retreats. A link fest of my most-read posts of 2015.


Want FREE access to The Infinite Collection?
Enter your details below to get access to The Infinite Collection — a FREE library of resources to help you get the most out of life.
Plus you'll also receive super exclusive content from me, including personal stories and insights, behind-the-scenes peeks (that I don't share anywhere else!) and lots more.
To join the Infinite Collective and get access to the collection enter your details here incredible human