December 28, 2015
As 2015 comes to an end I've been reflecting on the year gone by, including this space — my little corner of the Internet.
When I publish a blog post I never really know what is going to be a hit, and honestly I try not to even think about the outcome at all when I publish here (detatchment has been a profound lesson for me this year). But it has been super interesting to discover what posts had the biggest impact on you this year.
And on that note, here are the 10 most-read posts on my site for this year…


A couple of years ago now, I found myself at a Vipassana meditation retreat, sitting in the meditation hall wondering how and why I decided to subject myself to 100 hours of meditation in 10 days.
Honestly this was one of the most challenging and intense things I've ever done in my life, but they were also very rewarding and transformative.
I went to the retreat hoping that by immersing myself in 10 days of silence and stillness would help me bring more presence and mindfulness into my every day life, but honestly I learnt so (so) much more, that still influence me in my life today. I chose the top 17 most profound things I took away from the retreat to share with you…
Read the full post here: 17 Things I Learnt at a Vipassana Mediation Retreat.


Wild: A Journey from Lost to Found is a life-changing memoir of a 26 year old woman – Cheryl Strayed – who embarks on an intense and healing 1000+ mile solo hike with no hiking experience or training.
Cheryl's story is brutally honest and completely raw. Her journey to self-discovery entails unimaginable grief and brave redemption.
I've took away many life-changing lessons from reading Cheryl's story, and I shared of my 5 favourite ones — that I found most profound…
Read the full post here: 5 Life-Changing Lessons From Wild by Cheryl Strayed


The Secret Life of Walter Mitty is one of my all-time favourite movies. Ever. It has an inspiring storyline, beautiful cinematography and an incredible soundtrack.
I watch this movie whenever I want to feel inspired, and it always reminds me what life is really about… Living. Possibilities. Connection. Adventure. Courage.
Plus I love that it can teach us a lot about life and living, so I wrote about my 8 favourite things I took away from the movie…
Read the full post here: 8 Lessons We Can Takeaway From The Secret Life of Walter Mitty


I love reading. And I especially love when I encounter a book that changes the way I see the world, or leaves a lasting impression — long after I've finished turning the pages.
I also love sharing my favourite reads with you, and in this post I wrote about 5 life-changing reads. It includes a self-help book, a goal settting guide, a collection of advice coloumns, a hiking memoir, and a fictional story in India that unbelieveably is influenced by real-life events.
Read the full post here: 5 Books That Changed My Life


I've made it no secret that I have anxiety. In fact, I wrote a whole blog post about it, which was the hardest post I've ever had to publish on.
But now — a year later — I'm so grateful I did share this. The feedback from this post was amazing, and I still receive emails from people who benefitted from it, which really makes it all worth it.
This post originally started as 8 ways that I approach reducing my anxiety, but over time it's continued to grow (and I'm sure it will continue to as well) and there's now a total of 20 tips…
Read the full post here: 8 ways to reduce anxiety


I'm always super intrguied by behind-the-scenes peeks at how people have created something, it's always so interesting and I get a lot of value from their from-the-trenches advice.
So when I launched my free eBook earlier this year (which was a huge learning experience) I decided to also share what I learnt from creating it as well.
From self-care to self-promotion, I shared 12 things I learnt from creating my eBook and as someone in the comments said "these 12 things apply to so so so much more" — and yep they really do.
Read the full post here: 12 Lessons From Creating an Ebook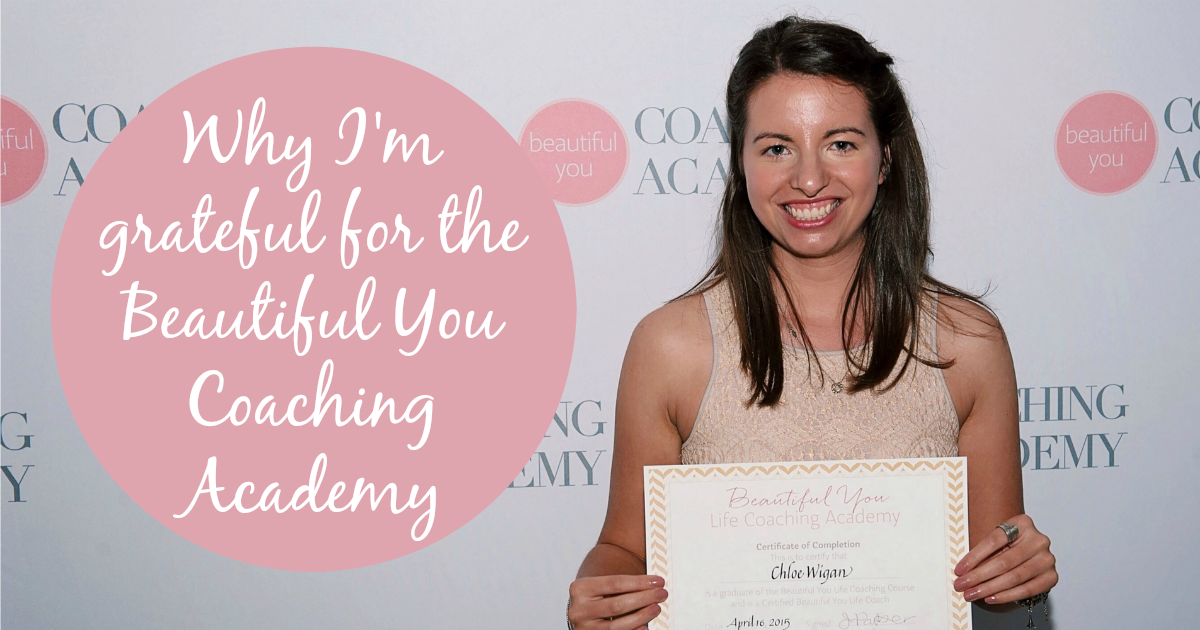 Training with the Beautiful You Coaching Academy has honestly been one of the most incredible experiences of my life.
There honestly aren't adequate words to describe how incredibly grateful I am for this experience, but I did my best to write about what I learnt (including the stuff I didn't expect to take away from the course) and why I'm grateful for my experience.
Read the full post here: The Gratitude Diaries: The Beautiful You Coaching Academy


The bad days.
The days where everything just seems to go wrong.
The ones where you just want to crawl back to bed and start the day again.
We all have them.
But the truth is we also have the the power to to turn the day around.
Or at least make it suck less.
I truly believe that:
"Every day may not be good… but there's something good in every day"– Alice Morse Earle
So if you want to turn my day around completely, intentionally create the good in your day, make your day suck less, or just make your day more awesome, I've shared 97 suggestions for you…
Read more here: 97 ideas for when your day sucks and you want to make it more awesome insead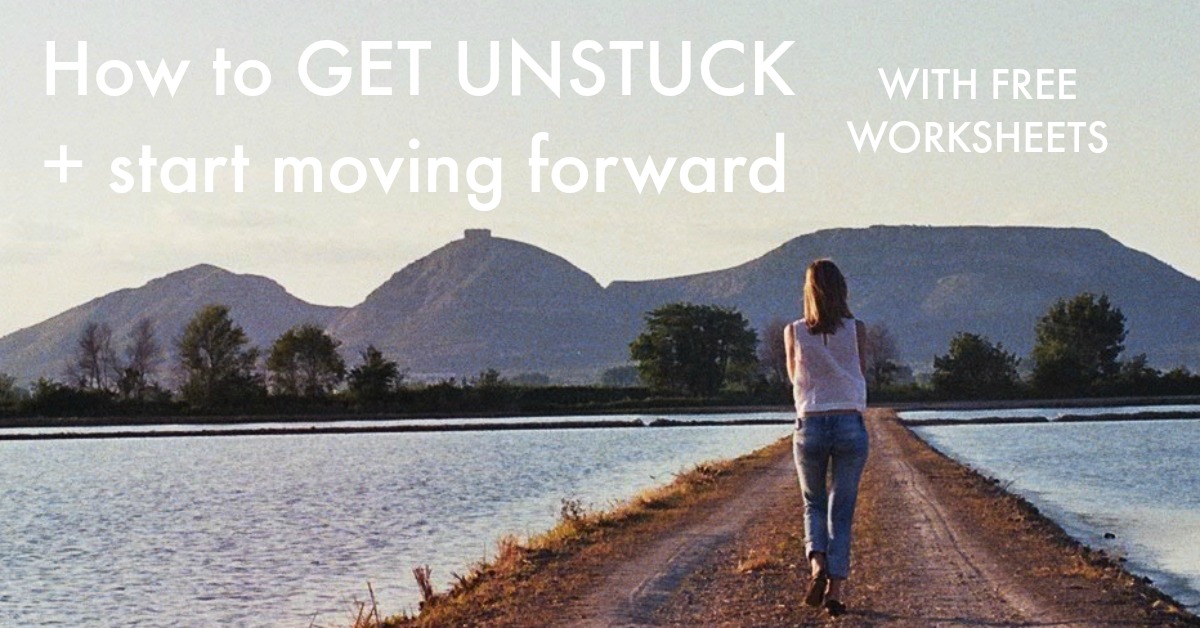 In the past when I used to get stuck I could stay in that space for a really long time. But nowadays, I don't let this happen and I take a much more practical approach and intentionally help myself get unstuck.
Based on my experience, I've shared 15 specific ways that help me get unstuck (including heaps of practical suggestions and examples), 3 things you can do to start moving forward, insights from others on how they approach getting unstuck, plus some FREE and super useful worksheets with 18 questions to help you get unstuck and start moving forward.
Read it here: How to get unstuck and start moving forward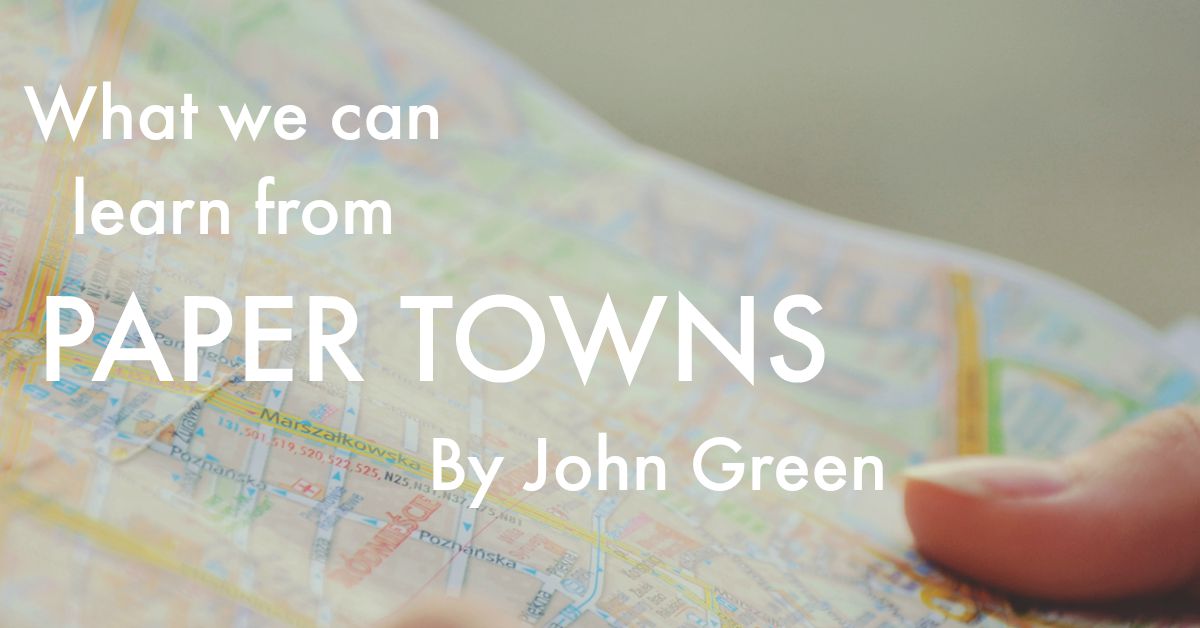 Paper Towns is brilliant coming-of-age book (and now, movie) about Quentin, who has been infatuated with his neighbour Margo Roth Spiegelman, forever.
It's a story about love, friendship and what it's like to be young.
One of my favourite things about the story is that it profoundly demonstrates some really complex lessons about the way we relate and connect to one another. So I shared 5 (of the many) things we can learn from this story…
Read the full post here: What We Can Learn From Paper Towns by John Green


And there we have it… The 10 most popular posts here on One Infinite Life this year.
If you're curious about what my favourite post of this year was it's a toss up between this one, this one or this one.
If you've got some down-time this holiday season (which I hope you do) and want to do some reading (which are definetely what holidays are for!) you might like to bookmark this post to dive into when you've got some free time.
Happy Reading!
PS. I'm currently putting together a post reflecting on the year gone by, (including what I did, what I've learnt etc.) it's turning out to be quite a mega post (2015 was quite a year!) And I'm looking forward to sharing it with you before the year ends.
PPS. Also if you want a super inspiring eBook to help make 2016 your best year yet, look no further, because I've created just that and it's completely FREE for you if you would like it. All you have to do is enter your details below and it will be sent to you shortly.