March 14, 2015
For this segment of Blogs I'm Digging I'm going to share with you my favourite blogs about blogging.
Ever since I started my blog these sites have been my go-tos for anything blogging related.
From do it yourself tutorials, to effective tips and bucketloads of inspiration – these blogs have got you covered!
read more
February 20, 2015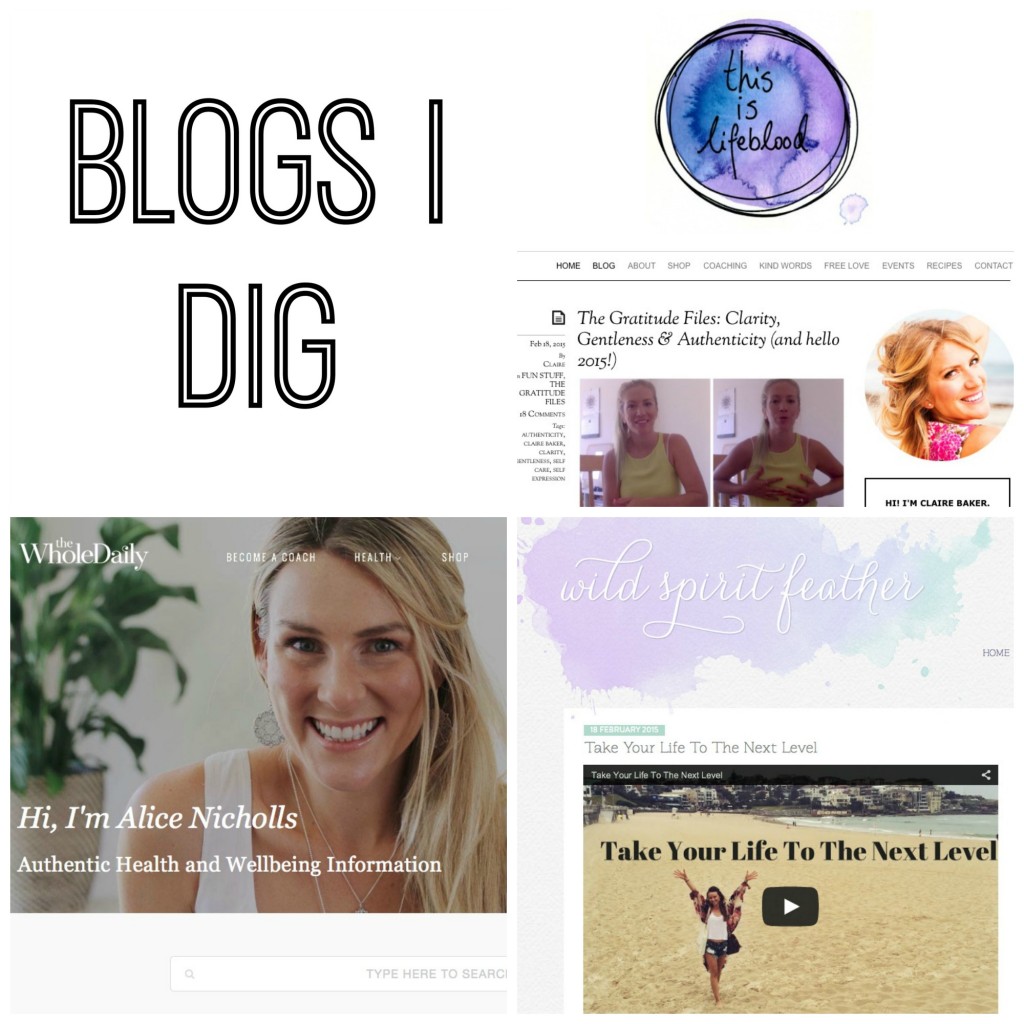 I'm always super excited to share some my favourite blogs with you in my Blogs I'm Digging series.
And today is absolutely no exception as I'm sharing three of my my absolute favourite blogs at the moment, who belong to three women who are incredible and absolutely inspire the pants off me.
Let's dive in!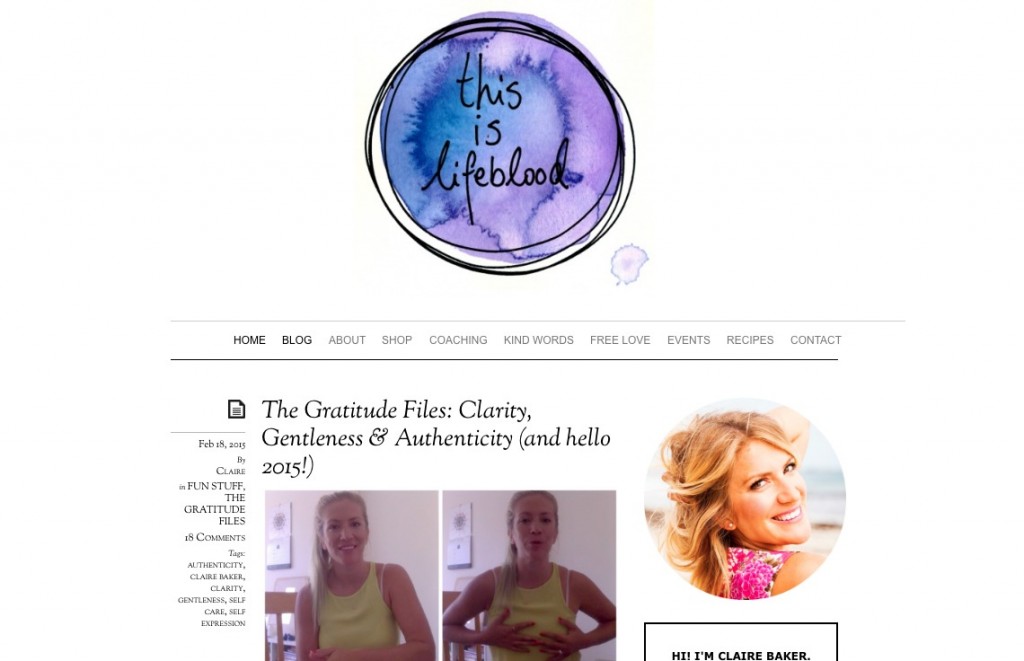 Claire is "your personal advocate for living an energised, playful and heart-centred life" and her blog This Is Lifeblood  is honest, fun, empowering and even a little cheeky – just like Claire herself.
read more
February 2, 2015
Another round of Blogs I'm Digging is here, featuring 3 incredible women who have super inspiring online spaces.
Enjoy!
---
The moment I came across Lucy's blog Something To Move I was captivated. Lucy is super inspiring, her writing is captivating, and the posts she shares are so beautifully vulnerable.
read more
January 21, 2015
The second round of Blogs I'm Digging is here and features the first blog I ever read 'religiously' and that made me want to start my own blog, one of my favourite sites for healthy and delicious recipes including the BEST banana bread pancakes (ever) and one of my go-to sites for some inspiration when I want to shake up my life a bit…
And Just so you know: you can click on the purple title, the image or my 'Where to start' suggestions to be taken to the awesome human's site.
Happy Discovering!
read more
January 12, 2015
I love discovering awesome blogs.
Ever since I started a blog of my own I have been discovering heaps of awesome sites.
So today I'm starting what I hope to be a regular feature here on One Infinite Life.
Blogs I'm Digging will be a segment where I share with you some of my favourite blogs. The ones that I return to again and again. As well as new blogs that I discover along the way. Essentially I'm going to be sharing awesome blogs that I think you will love too!
For the first segment I'm sharing 3 blogs that have been favourites of mine for awhile now.
I highly recommend clicking the purple title or the image to check these awesome sites out. Oh and I've also included some specific articles that I love to help kickstart your discovery of these awesome blogs (and the humans behind the blog!)
Enjoy!


I discovered Fran's blog through the Bright-Eyed and Blog-Hearted community, and honestly I've been obsessed ever since.
My Goodness Me is a 'wellness, lifestyle and vital nonsense' blog. It's fun, informative and inspirational.
I really love Fran's holistic, real and simplistic approach to health and wellness and conscious living.
It's not preachy or about being perfect and instead focuses on using your intuition, which I think is super empowering.
read more