March 26, 2017
On March 17th the Beautiful You Coaching Academy hosted their 2nd ever celebratory awards gala, which I was honoured to attend as a finalist.
It was such a special evening (and so special being a finalist in this year's awards) and in this post I'll be sharing my reflections and gratitude for this experience.
Before I get into it… A huge thank you to Fi Mims Photography who took all the incredible photos that are in this post 🙂


The Awards Dinner (held at Mardos in Port Melbourne) was an incredible evening and I was grateful to celebrate alongside so many coaches I admire, respect and am so very inspired by.


In December last year I found out I had been chosen a finalist in two Beautiful You coaching awards: the Emerging Coaching of the Year award and the CEO Shine Award, and I've written more about this over here.
Being a coach and getting to work with my amazing clients and is such a special part of my life — and something I truly feel so honoured to do. So being recognised in this way is something I truly am grateful for.
I'm so grateful for all my past and present clients who have chosen to work with me — I'm beyond honoured to have been their coach. I'm so grateful that they have taken a chance on me in this way and have allowed me to do the work I've always wanted to do, it's been so fulfilling and meaningful for me.
And getting to celebrate the work I've done on this night was very special.


A huge congratulations to all the award winners: Amy Taylor-Kabbaz from Happy Mama, Kate Caddle, Sarah Lajeunesse, Amanda Rootsey, Clare Desira from the Top Five Movement, Amy Mackenzie from Designing her Life, and Madison Hedlund.
And to all the finalists: Ainslie Young from Starting with A, Emily Gallagher, Fidelio Cruz, Ali Clyne, Amy Mackenzie and Laura Banks from Solopreneur Society, Diana Braybrooke, Rhiannon Colarossi from The Wellbeing Web, Sarah Jensen, Felicity Watson, Murielle Marie, Caroline Donahue from The book dr. and Kate McCready.
I'm grateful that I got to celebrate with you on this special night. And I'm grateful to stand alongside you in this way. You have — and continue to — inspire me so much!
To all the coaches (and coaches in training) who came along to celebrate and support on the night, thank you. It was so special to have so many of you supporting on the night. I'm so grateful to be apart of this community with you all.
And I was also particularly grateful to have my Dad and boyfriend there to support me on the night, even though I know they would of much preferred being at home watching the cricket 😉
I'm so grateful for the Beautiful You Coaching Academy and the entire team, who are absolutely next-level in everything they do. This was such a special evening and I'm sure all the coaches on the night would agree that we appreciate all the thought, effort and care that was put into this special evening — and everything you do.


And to finish up, here are a few more photos from the special night…
As you probably can already tell, I'm very grateful to be apart of the Beautiful You community. If you're wanting to become a coach yourself, let it be known that I truly believe there is no life coach training on earth quite like the this one! You can find out more about the Beautiful You Coaching Academy here, and I've written about my experience with the course here.
Love & Gratitude,

PS. If you're wanting to add more gratitude into your life you might like to check out The 28 Day Gratitude Project.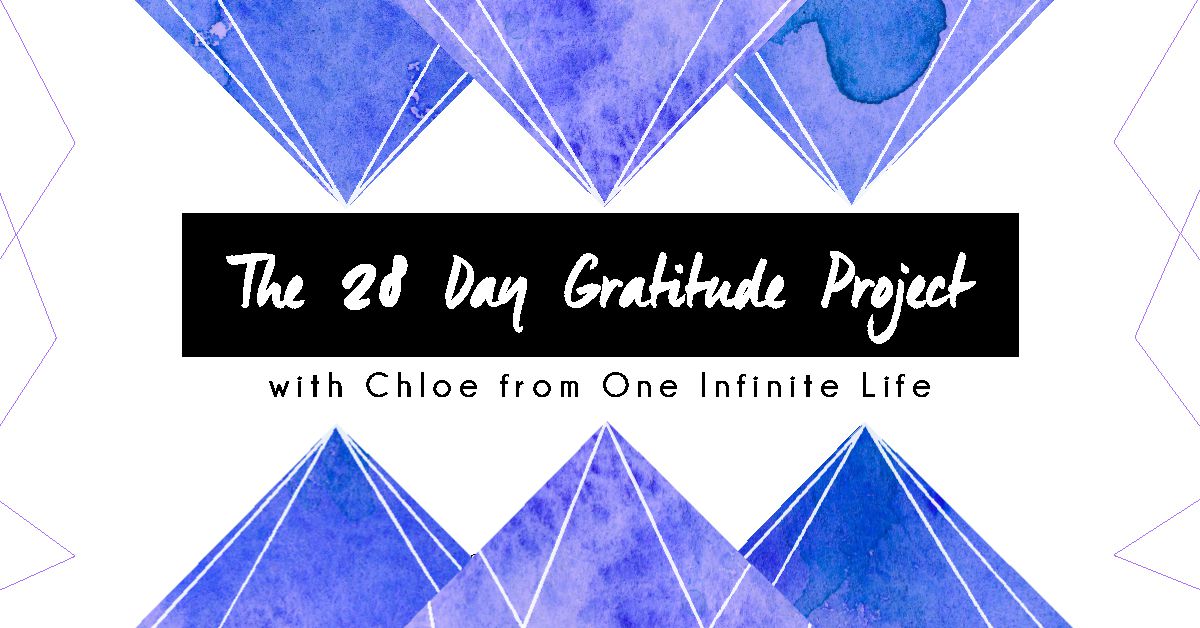 Want FREE access to The Infinite Collection?
Enter your details below to get access to The Infinite Collection — a FREE (and growing) library of resources to help you get the most out of your one infinite life. There's currently an epic eBook, worksheets, workbooks, audios and more!
Plus you'll also receive super exclusive content from me each week, including personal stories and insights, behind-the-scenes peeks (that I don't share anywhere else!) and lots more.
To get access to The Infinite Collection enter your details here incredible human