December 7, 2016
I cannot believe that we're in the final month of the year. To say 2016 has flown by is an understatement!
Even though gratitude is an ever-constant practice in my life, there's something extra special about taking the time to share these things in a blog post.
And on that note, here's a few things I'm super grateful for right now and in particular some people I want to extend some gratitude to…

On The Rise Speaking Event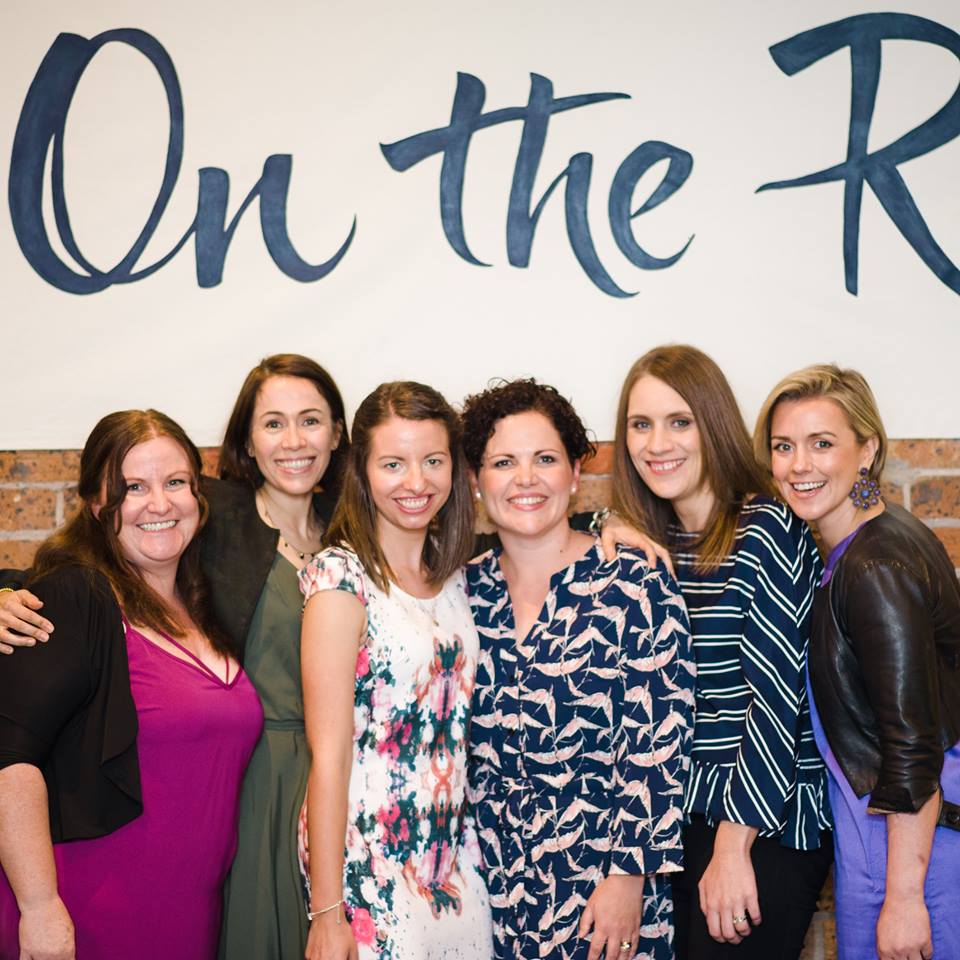 A couple of weeks ago I did my first ever speaking gig at the On The Rise event hosted by Felicity Watson at The Windsor Workshop in Melbourne.
I spoke about the power of gratitude, which is something that's really important to me – but sharing in this way was not easy.
Speaking at this event was something I found incredibly challenging and I was really nervous to step up in this way. But I am glad I said yes and I'm glad I felt the fear and did it anyway.
I'm grateful that my first ever time speaking in this way was in front of such an amazing and supportive audience, who were really amazing and so kind.
I'm grateful to my parents and boyfriend who came along to support me on the evening, it was so lovely to have them there on the night.
I'm grateful that I got to speak alongside some incredible and inspiring humans:  Katie Maynes, Wendy Taylor, Kerry Jeffery, Naomi Morrow – who were all AMAZING and it was also so amazing to share this evening with them and speak alongside them too. And also, our incredible MC for the evening Lou Spargo who did an amazing job.
I'm also so very grateful to Felicity Watson for creating, organising and hosting this incredible event and for the opportunity to speak about one of my favourite topics.
I'm going to be sharing a lot more about this experience with you soon, so keep an eye out for that 🙂

Beautiful You award nominations

It is with huge excitement, gratitude, and a bit of disbelief that I share with you that I have been chosen as a finalist in two Beautiful You Coaching Academy Awards this year for Emerging Coach of the Year and the CEO Shine Award.
Saying yes to enrolling in this course and putting myself out there as a coach has been one of the hardest things I've ever done, but also one of the most rewarding and fulfilling things as well. Continuing to show up in this way continues to challenge me again and again, which is why being recognised in this way is so very meaningful and special to me. 
I'm grateful for Julie Parker and the entire Beautiful You Team, who are absolutely next-level in everything they do. I truly believe there is no life coach training on earth quite like this one!
I'm grateful for all my past and present clients who have chosen to work with me — I'm beyond honoured to have been their coach. I'm so grateful that they have taken a chance on me in this way and have allowed me to do the work I've always wanted to do, it's been so fulfilling and meaningful for me.
I'm grateful for my fellow Beautiful You coaches, who have — and continue to — inspire me so much! I appreciate them for supporting me, inspiring me, it's such an honour to be in this community with you all.
I'm also grateful — and honoured — to be finalist for Emerging Coach of the Year alongside these incredible humans: Ainslie Young, Emily Gallagher, Fidelio Cruz, Kate Caddle and Sarah Lajeunesse . And also Ali Clyne, Amy Mackenzie, Diana Braybrooke, Madison Hedlund, Sarah Lajeunesse, who I'm also a finalists with for the CEO SHINE Award.
I'm beyond honoured and so incredibly grateful to be nominated as a finalist in these two awards.

The evolution of The 28 Day Gratitude Project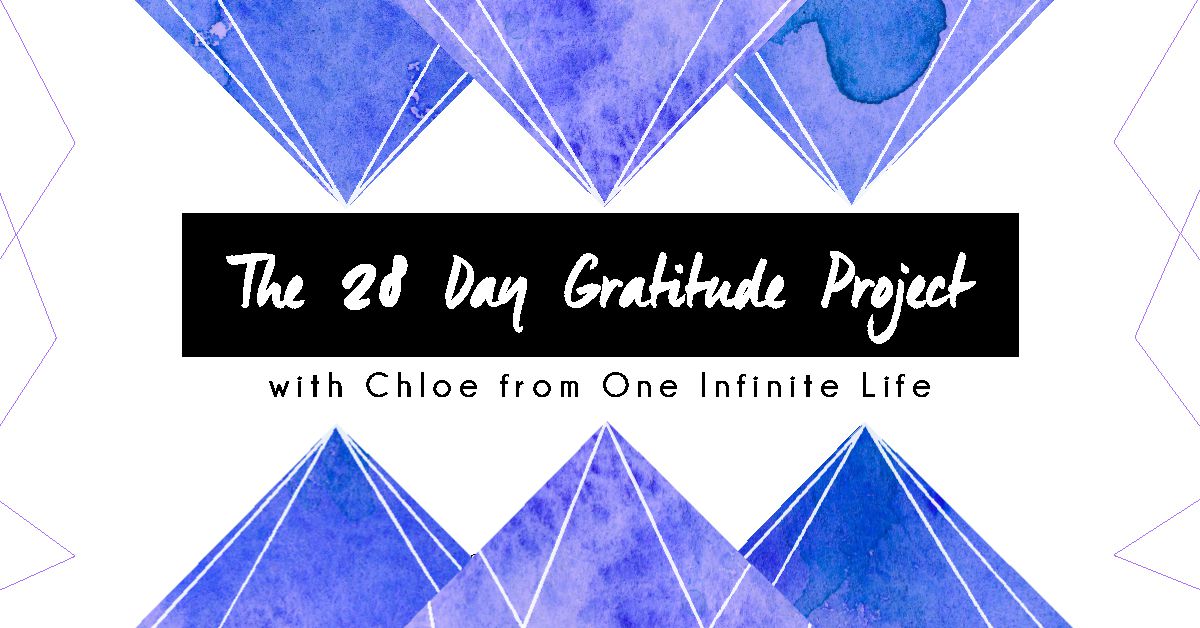 In October 2015, I launched my most important work yet: The 28 Day Gratitude Project in the form of an email series. It was so exciting to be able to share more about my experience with gratitude in this way, and since then I've launched 2 more rounds of the Project.
I knew then that over time this project it was going to evolve into something more, but I didn't exactly know what. This year I set about exploring this, which led to me creating and launching The 28 Day Gratitude Project Digital Workbook.
In November of this year I launched this digital workbook exclusive to those in the most recent round of the Project and I've been so grateful for the way this project — and this new offering — has been received. You can find out more about this over here.
This eBook is an EPIC 61 page digital workbook I created to be the ultimate companion to support you in putting The 28 Day Gratitude Project into action, or to be a standalone guide to help you add more gratitude into your life. Think: Everything I've learnt about practicing gratitude during the past 10+ years, delivered in a simple, easy-to-implement and fun way. Plus a whole lot of exclusive content!
There are so many people who have contributed to me creating this workbook and putting it out into the world today (and ultimately doing the work that I do) and even though they are all included in the acknowledgement section of the workbook, I'd like to take a moment to publicly acknowledge them here today and send some gratitude their way:⠀
∞  All the people who have gone through The 28 Day Gratitude Project email series. Thank you for jumping on board the first rounds of the Project and allowing me to experiment with it's content and delivery. Your feedback has played such a vital role in the creation of this book— and without you it wouldn't exist as it does.
∞  Monika. When I initially created this project I had no idea what I wanted it to look like, and you took my vision and created such incredible branding for it. Thank you for giving it the look (and feel) you did — I can't imagine this project (or this book) without your design magic!
∞  Tahlia. Thank you for editing this book so carefully and thoughtfully. Your insights and feedback have made this book infinitely better.
∞  Janelle. "Ah, so I have this idea of something I really want to create and I haven't told anyone about it yet…" — that initial conversation where I first shared my idea for this project feels so long ago now. Thank you for holding space for me to honestly declare what I wanted to create, that conversation planted the seed for this project and for what it became.
∞  Katherine. Thank you for helping me to step up and find my own way to shine. Your support, encouragement and suggestions were invaluable when I was creating and launching the first round of this project.
∞  Julie. Without a doubt deciding to become a coach and enrolling in your course was a decision that has literally changed my life. Your course helped me to believe in myself and what I have to offer. So thank you for doing what you do, which has helped me to do what I do.
∞  Rachel. I could not imagine navigating the online world — or creating a product like this — without your incredible (and useful) ecourse and the Blog-hearted community, thank you.

As always, I'd love to hear from you… What are you grateful for at the moment? Feel free to share away in the comments below.
Love & Gratitude,

PS. I've also got a FREE daily gratitude worksheet to guide you in exploring what you're grateful for in The Infinite Collection. You can access to this worksheet — plus a whole lot of other resources by entering your details in the sign up box below 🙂
PPS. If you're wanting to add more gratitude into your life you might like to check out The 28 Day Gratitude Project.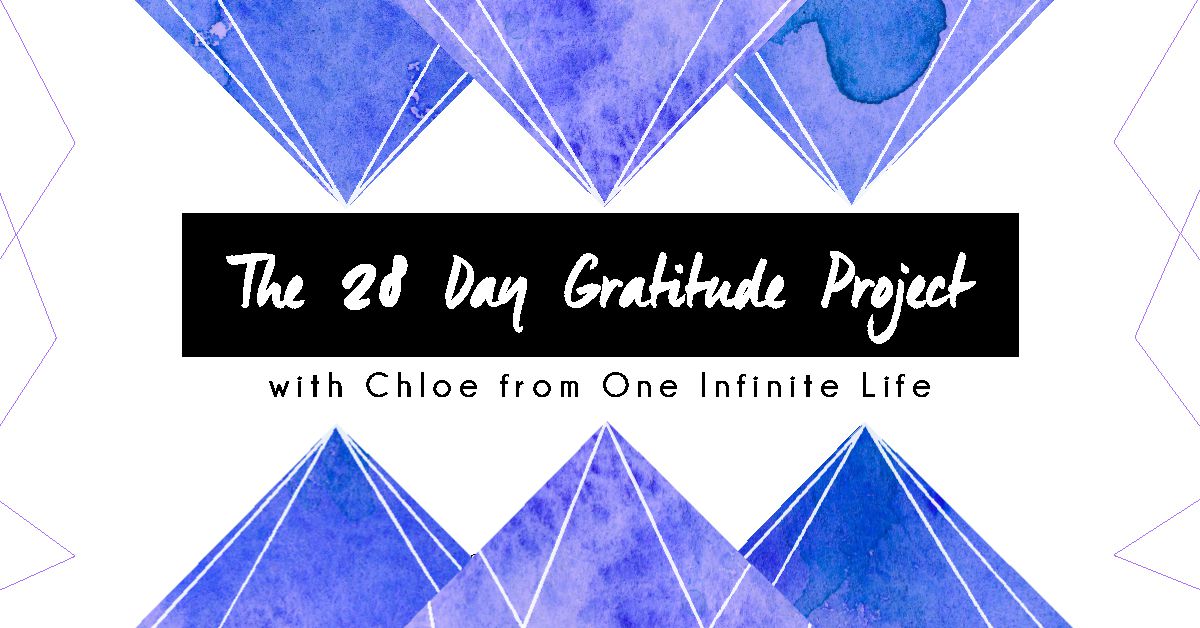 Want FREE access to The Infinite Collection?
Enter your details below to get access to The Infinite Collection — a FREE (and growing) library of resources to help you get the most out of your one infinite life. There's currently an epic eBook, worksheets, workbooks, audios and more!
Plus you'll also receive super exclusive content from me each week, including personal stories and insights, behind-the-scenes peeks (that I don't share anywhere else!) and lots more.
To get access to The Infinite Collection enter your details here incredible human