September 18, 2015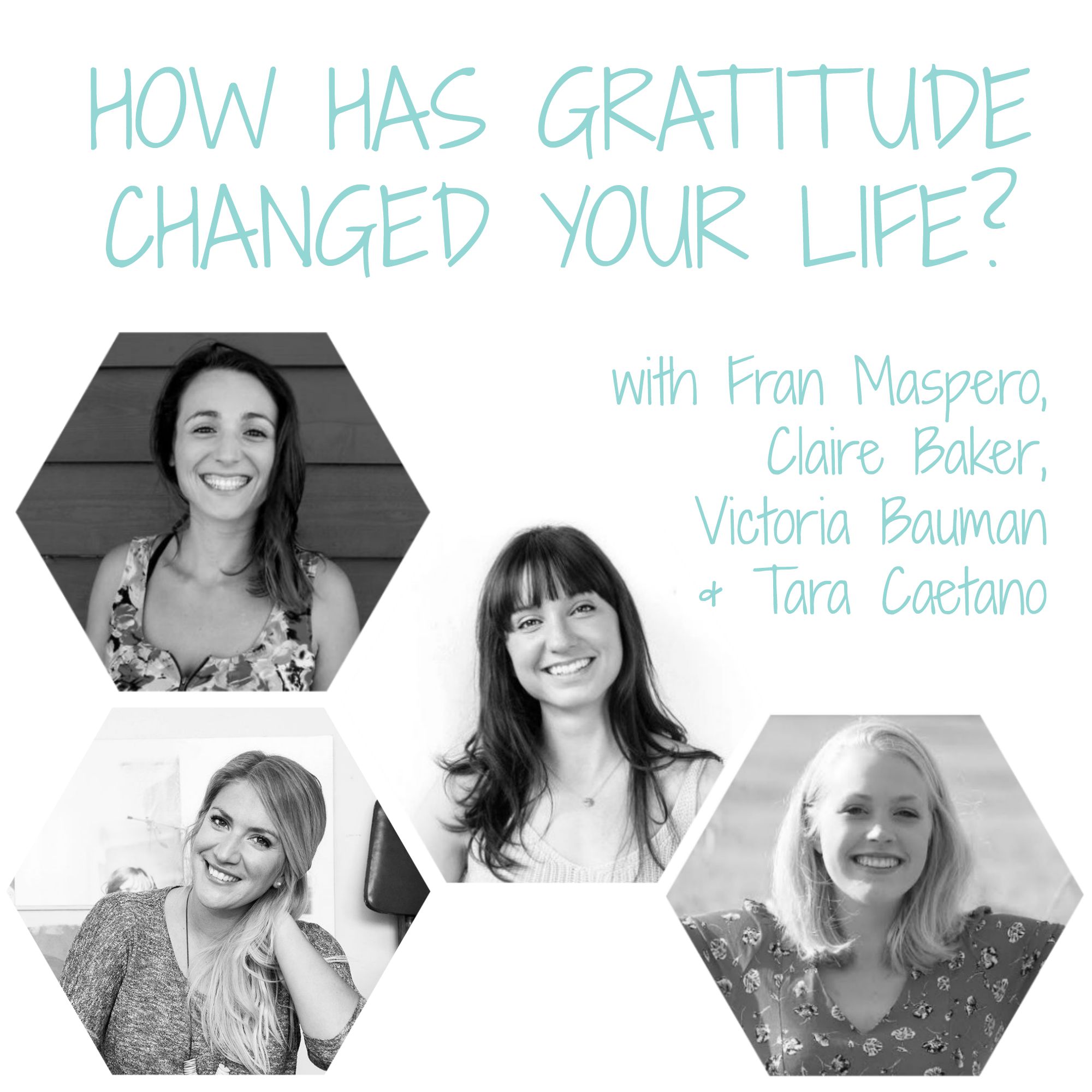 This week I launched my FREE email series: The 28 Day Gratitude Project and to celebrate the launch I've asked a few inspiring humans this question…
How has gratitude changed your life?
In Part 1 of this interview series Fran Maspero, Claire Baker, Victoria Bauman and Tara Caetano will be sharing with us how gratitude has changed their lives.
And stay tuned for next week for Part 2, with some more insights on gratitude from a few more inspiring humans.


HOW HAS GRATITUDE CHANGED YOUR LIFE?

For a long time gratitude was a nice concept that I supported but didn't give much time to. But since weaving various gratitude practices and prompts into my everyday life I now feel connected on a much deeper level to the people and world around me, not to mention myself. Take, for example, my relationship to food. The simple act of giving thanks for our meals is not new and part of many religions and spiritual traditions, but today most of us either gobble our food in a hurry, without a second thought as to how it came to be on our plates, or obsess over whether it will find its way to our hips. A moment of gratitude before eating shifted my relationship to food in a big way. Gratitude brings me back into my body and into the moment, which in turn enhances my experience of food (and life) so that I enjoy feeding myself, connecting with others and engaging with a greater spectrum of the world beyond myself. Pretty profound, huh?

Cultivating a sense of gratitude for my life truly lit a fire within me. Things began to blaze a little brighter, feel a bunch more delicious and in a way, came into focus. Like everything, gratitude is a PRACTICE; it's an ongoing devotion to appreciating, respecting and honouring life. Gratitude has carried me through both the tricky and the terrific times. It's shown me things I could not see or feel before. It has amplified my life in every way, and continues to.


I used to go through life striving and go-getting . I was always reaching toward my big dreams of being impactful and abundant. A while ago I started a regular gratitude practice and everything changed– instead of struggling toward my dreams, I realized that I was already living them. I had been so focused on moving forward and accomplishing my goals that I was blinded to the fact that I am already overflowing with abundance and making an impact.
Gratitude for me is more than just a fun self-care ritual; it's my on-switch to living my dreams right here, right now. On any given day, no matter what is happening, gratitude is my key to unlocking my cloud nine. I wake up every single morning and say three things I'm grateful for and immediately I step into a reality that I adore. Gratitude is powerful. Practice it, cultivate it and it will change your life.


Gratitude has always been a lifeline for me. A reminder that there is always another side to the coin, and that I always have the power to choose. I was first introduced to gratitude as a teen, as I watched Oprah raving about how she wrote in her own gratitude journal. I remember starting my own and reaching for it when life began to feel overwhelming or challenging. I like to think that it was those first years that showed me that I never had to be alone with my thoughts, and that I also had the ability to change them. As a successful coach who now guides other woman in choosing more empowering and positive thoughts, it's safe to say that my own gratitude practice has played a key part in that.
Tara Caetano | Feed Me


Want to add more gratitude into your life?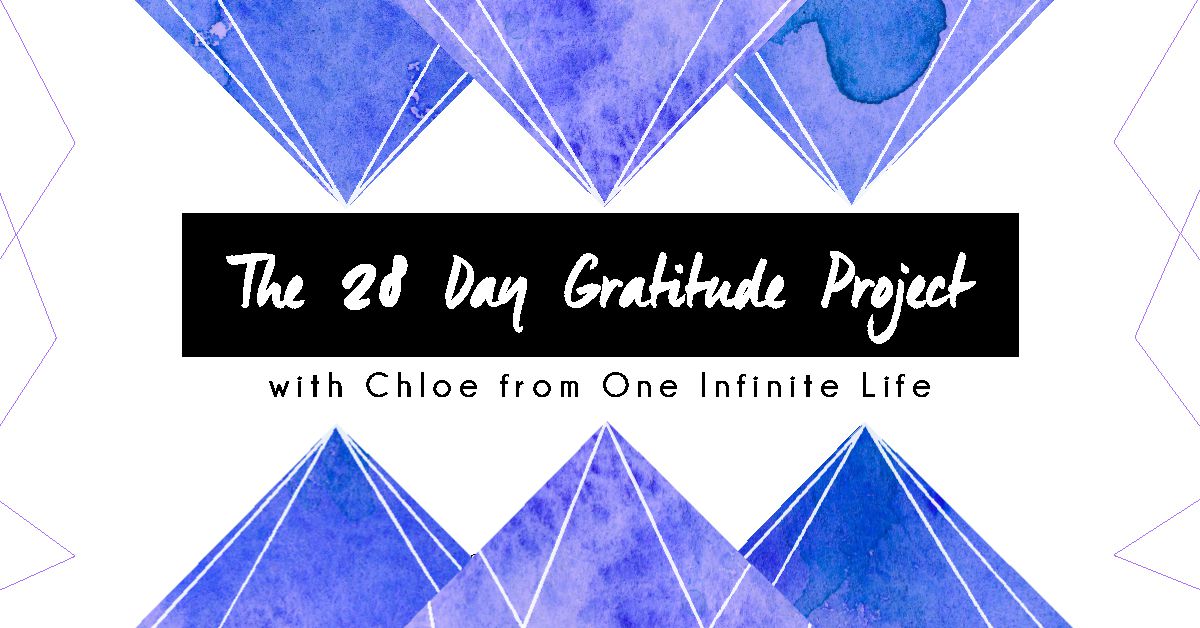 I'd love to invite you to join The 28 Day Gratitude Project. This is an epic 28 day experiment to help you add more gratitude into your life, in a way that works best for you!
If you're wanting to play with gratitude for 28 days, I'd love to support you. You can find out more and sign up here 🙂
Love & Gratitude,
PS. You might also dig: How has gratitude changed your life? Part 2.

PPS. I've also got a FREE daily gratitude worksheet to guide you in exploring what you're grateful for in The Infinite Collection. You can access to this worksheet — plus a whole lot of other resources by entering your details in the sign up box below 🙂

Want FREE access to The Infinite Collection?
Enter your details below to get access to The Infinite Collection — a FREE (and growing) library of resources to help you get the most out of your one infinite life. There's currently an epic eBook, worksheets, workbooks, audios and more!
Plus you'll also receive super exclusive content from me each week, including personal stories and insights, behind-the-scenes peeks (that I don't share anywhere else!) and lots more.
To get access to The Infinite Collection and your free gratitude worksheet enter your details here incredible human