April 11, 2019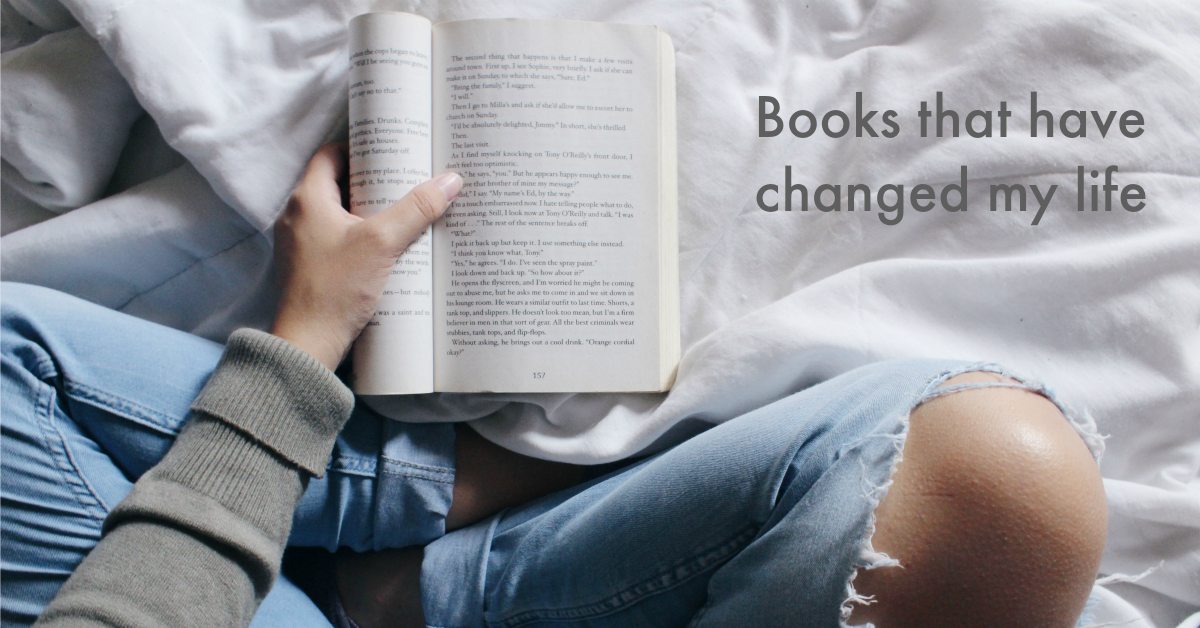 This is Part 5 of my 'Books that have changed my life series' (you can catch up on previous editions here). In this edition I'm sharing 5 more life-changing reads that I read (or re-read) last year.
This edition includes books about money, manifesting, personal power, surviving challenges and a life-changing book for young people.
I hope you find something new to read here! 🙂


5 (MORE) BOOKS THAT HAVE CHANGED MY LIFE
1. The Gift of Asking by Kemi Nekvapil
I got this book after attending this event last year and meeting Kemi for the first time. This book ended up being one my favourite books I read last year and I continue to revisit it.
This book is potent and powerful and will help you improve your relationship with asking and ignite your personal power.
It really illuminated for me what has been holding me back from asking and has given me useful (and effective) tools for asking.
In three words: Potent + Powerful + Illuminating
"Women do not have to accept just what is offered; we are allowed to ask for more or different or better." — Kemi Nekvapil

2. Shine From Within by Amanda Rootsey
When I was 12 years old I read my first personal development book and it was like discovering a whole new world. After this I was constantly searching for personal development books that were written for me — but I could never find any. I truly know how amazing it can be to have access to this kind of information as a young person, so last year when Amanda released Shine From Within out into the world I was so excited.
I know that this book would of most definitely changed my life when I was younger and I know that this book is going to change the lives of SO MANY teens and young girls.⠀
If you have a young person in your life, I would highly recommend gifting them this book!
In three words: Positive + Fun + Empowering
"You can do anything with your life and be whoever you want to be. The exciting part about your teen years is that you get to start exploring what's really important to you." — Amanda Rootsey

3. You're Going to Survive by Alexandra Franzen
This book contains all kinds of stories about surviving challenges, failures and rejection. I loved it and continue to go back to when I need to be reminded that humans are resilient and when I need to remember not to give up.
Even though this book is about adversity, I find it really motivating and it always helped me to keep moving forward.
In three words: Real + Comforting + Empowering
"Whatever you're going through right now, or whatever you're worrying might happen next, I want you to know: You're going to survive." — Alexandra Franzen

4. The Barefoot Investor by Scott Pape
So there's a reason that this constantly sits in the most popular section in bookstores, this book is the money guide that will change the way you approach your finances forever.
What I love about this book is that it's simple, easy to follow and implement. I've recommended this book to so many people I know and everyone has loved it!
In three words: Simple + Actionable + Funny
"You can continue living in the past, beating yourself up about the money mistakes you made when you were younger, telling yourself you've left it too late… or you can rise up and make yourself proud." — Scott Pape

5. Lucky Bitch by Denise Duffield-Thomas
What I love about Denise's books is her down-to-earth and real approach and that they are always super practical and full of useful tools to guide you to create the life you want.
In this book Denise shares the story of how she manifested 6 months of paid travel, which is sounds unbelievable but when you find out how she did it you will be amazing by her dedication and commitment to taking action.
Reading this book last year was such a good reminder for me of the importance of REALLY taking action towards what you want.
In three words: Practical + Fun + Powerful
"You have to decide NOW that you are enough. You are smart enough, pretty enough, clever enough, ready enough. You can be richer starting today, if you're brave enough to define exactly what you want." ―

I'm always looking for new books to read, so feel free to share a recent favourite book of yours in the comments if you'd like to.
Happy Reading!

PS. You can find more of my favourite books from last year here (as well as a whole lot of other favourites!).

Want FREE access to The Infinite Collection?
Enter your details below to get access to The Infinite Collection — a FREE (and growing) library of resources to help you get the most out of your one infinite life. It's chock full of things I've made for you, including: the Infinite eBook, an online class, lots of worksheets, workbooks, audios and more!
Plus you'll receive personal emails from me a couple of times a month(ish) where I share personal insights, stories and behind-the-scenes happenings (that I don't share anywhere else!). It's my ultimate aim is that these emails are useful to you and can make your day a little brighter or better than it was before. Sound good to you? You can join the community and get access to The Infinite Collection by entering your details below!