August 25, 2015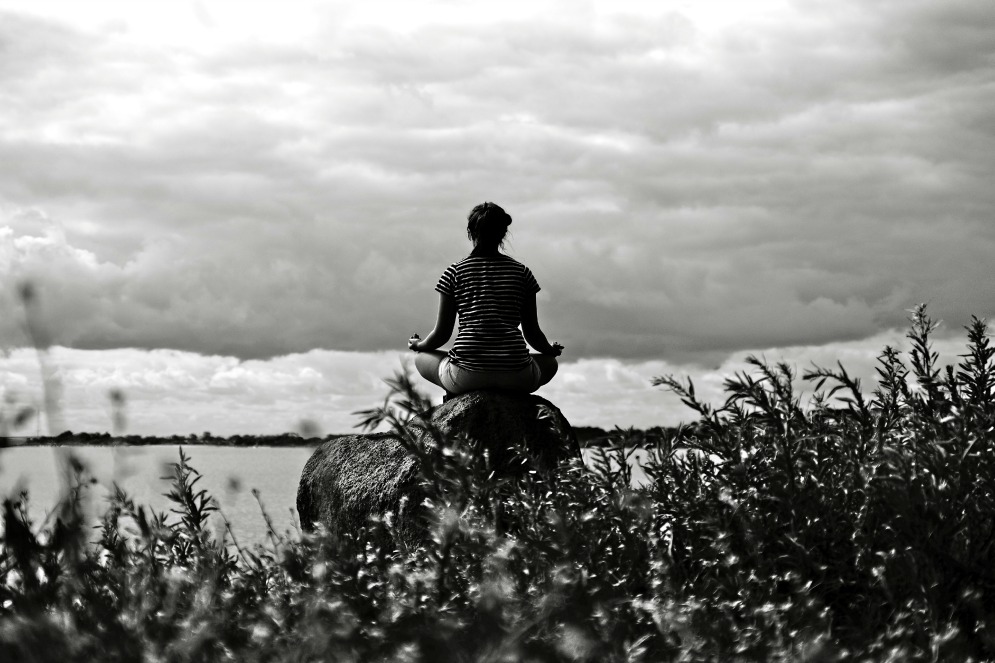 Movement and stillness.
Two things that make my life infinitely better.
Something I attempt to do everyday is engage in some sort of movement and stillness.
And because I spend a lot of time sitting at my computer, I've been consciously adding more and more pockets of movement and stillness throughout my day.
Today's Gratitude Diaries is about a few things that have been helping make movement and stillness in my life a lot more frequent, enjoyable and a little more sweeter…


These meditones have only been in my life for a short time, but very quickly they have become one of my favourite things.
This truly is the best meditation music I've ever come across.
I find it difficult to put into words what this sacred meditation music is like. And I think it's because words can't do them justice, they need to be experienced, and they need to be felt.
Tahlee describes True North as — "That feeling of being home? Discover it, reconnect to it, keep it. Effortlessly." — and from my experience that's what these meditones do… They guide you home and help you connect to your truth.
These meditones have effortlessly brought more stillness, peace and ease into my life.


I've been really enjoying doing this workout lately. It involves intentional movement, intention setting, gratitude ritual and ends with a divine meditation.
It helps wake me up, get me moving, makes me feel inspired and sets me up for an awesome (and productive) day.
Even though this workout is an awesome way to start the day, if I don't do it in the morning I've been loving doing it as an energising pick me up in the afternoon.
You can check out the workout in the video below or over here.


I recently stopped practicing yoga and I was really started to feel it… stiffness, weakness, tightness, and being not-as-flexible. 
So to reconnect with my yoga practice I got an online yoga membership with Yoga Glo.
It's economical… For the price of one yoga class you get unlimited yoga and meditation classes for a whole month.
It's time efficient… You can access classes that are as short as 5 minutes to as long as 2 hours.
It's convenient… You can do classes whenever and wherever you like.
I love being able to do a yoga and meditation classes spontaneously — whenever I feel like it. I can fit in classes between clients, before going to bed, when I wake up in the morning, at lunch time. Whenever.
This online yoga membership has helped bring more movement and stillness into my life in a really easy and convenient way.


A few more things that have been making daily movement and stillness in my easier:
∞  Starting the day with movement, followed by stillness. And honestly this isn't something that happens every single day without fail, but at the moment — most of the time — on most days this has been serving me well.
∞  I love to walk outside whenever I get the chance, but ever since I moved back home I've started using the treadmill in my parent's garage often. I used to feel really guilty for walking on the treadmill, but the truth is when it's raining outside or when it's freezing cold (which it has been recently) I find it really hard to get motivated to get outside and exercise. This way it gets done, and I feel good. Oh and it also helps that there's a TV mounted on the wall in front of the treadmill. I don't watch much TV, so I use this time to watch one of my favourite shows, I find this motivating to actually get on the treadmill, but also it makes it more enjoyable.
∞  Using the Pomodoro technique while working and using the breaks for movement and/or stillness. Even if it's just a short walk or meditation outside. I've also been loving using my skipping rope to get the heart rate going.
∞  Doing the 7 minute workout using this app.
Now over to you… What makes movement and stillness easier / better / more awesome for your? Shine a light on it in the comments below.
Love & Gratitude,
PS. You might also enjoy: How to add more gratitude into your life.
PPS. I've also got a FREE daily gratitude worksheet to guide you in exploring what you're grateful for in The Infinite Collection. You can access to this worksheet — plus a whole lot of other resources by entering your details in the sign up box below 🙂

Want FREE access to The Infinite Collection?
Enter your details below to get access to The Infinite Collection — a FREE (and growing) library of resources to help you get the most out of your one infinite life. There's currently an epic eBook, worksheets, workbooks, audios and more!
Plus you'll also receive super exclusive content from me each week, including personal stories and insights, behind-the-scenes peeks (that I don't share anywhere else!) and lots more.
To get access to The Infinite Collection and your free gratitude worksheet enter your details here incredible human