FEEDBACK FROM MY CLIENTS
"When I first connected with Chloe I felt stuck and was unsure and I didn't know what to focus on. I wanted clarity on how to move forward in a purposeful way, so I could take things to the next level. I wanted to figure out what my next big steps would be, because I felt like I was having lots of ideas, but I was never taking wholehearted action.
I decided to say yes to working with Chloe because I was feeling isolated and I knew that her gentle support and enthusiasm would help me feel connected. I was ready for the accountability to help me actually grow (rather than just keep thinking about it!). Going into our first session together I felt excited and supported, and by the end of that first session I realised some hugely important values which I'd been overlooking and I was so excited to acknowledge them and set clear goals to bring them into my life.
I've worked with a few coaches before and always enjoyed it. What really stood out about Chloe is her organisation and the way she truly nurtured me as her client – she went out of her way to support me and make coaching with her a really special experience. I felt really comfortable the whole way through our series, as she made sure I always knew how things would unfold. I always felt prepared and this meant I was able to get the most out of our sessions together. My boyfriend always says I'm happier and more inspired after I finish a coaching session with Chloe!
During the coaching series it felt amazing to really pinpoint what I wanted and actually take purposeful steps towards those things. The three key goals I set in our very first session have now become important pillars to me. These has been invaluable and will continue serving me, even now that our coaching series has finished.
After working with Chloe for 3 months I now feel more aligned and purposeful than I ever have. Chloe was so genuine and supportive every step of the way and had such a gentle way of guiding me to acknowledge what I really wanted and to bring my goals to life. One of the biggest shifts I experienced was being able to strip away things which were holding me back and replace them with purposeful actions. As the coaching series came to an end I felt clear, purposeful, aligned. I also taken meaningful steps towards my goals and I felt really supported and empowered.
Chloe is genuinely gifted as a coach. She creates such a safe space to dive deep and explore things and I always felt really supported and heard. She went out of her way to make me feel special – emailing me before our sessions to check in, sending me gifts, incorporating meaningful exercises into the sessions. I always felt inspired after our time together and ready to take powerful actions.
Coaching with Chloe was so transformational for me! I had no idea how much I was limiting myself and making things harder. Chloe has a really gentle way of guiding you to discover what's really important and to focus on that in meaningful and authentic ways. I would describe my coaching experience as gentle, meaningful and impactful, and I honestly couldn't have imagined a better experience." — Rachael Kable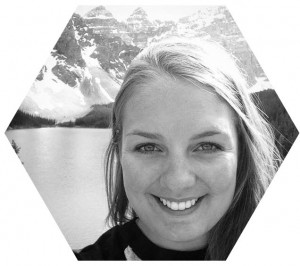 "Before coaching with Chloe, I was at a point in my life that I needed to make a drastic change. I was struggling with finding myself. I had spent so much time trying to make others happy that I had lost sight of what it was that made me happy.
Going into our first session together I was nervous and excited, and by the end of our first session I could feel Chloe's passion. She was genuine, supportive and full of energy and I knew that through my journey she would be there for me 100%.
Chloe was there to support me and guide me on my journey of self discovery. Now I am owning who I am and I'm more concerned about making myself happy rather than making others happy. My friends have noticed that I am now happier and more confident in myself — that I am a new me.
I would describe my coaching experience with Chloe as empowering, energising and supported. With her passion, energy and sincerity, I know that Chloe will continue to be a great mentor and leader with so many others. Thank you Chloe!" — Lindsey Sinclair

"When I first connected with Chloe I was in a negative workplace and I felt very drained emotionally. I was struggling to make time for self-care and I wanted to launch my own business and become a coach.
I had never worked with a coach before, so I had no idea what it would do for me, but I needed some support to get me back on track and for someone to hold me accountable to working towards what I wanted, so I was excited to have someone to guide me and to cheer me on.
Coaching with Chloe has helped me to let go of who I thought I 'should' be and to reconnect with and embrace who I really am. I now attend yoga and meditation, I have a part-time job which I love (I go home smiling!), I have launched my business and discovered my niche as an authenticity coach. I now dedicate more time for personal development and taking care of myself. Reconnecting with myself has empowered me so much and now I want to give that to others.
I've had so many people say to me "Wow! You just look so happy" because I am and I'm in such a great space now. I now realise that it's so important to accept yourself as you are and to do the best you can in that moment. I feel like my coaching experience was like a massive overhaul of my life.
I now have more self-belief and trust in myself, and I am so grateful for Chloe's support and her magic ability to hold space beautifully. I cannot believe that in only 3 months you can change so much in your life when you have the divine support of a coach. I would describe my coaching experience with Chloe as empowering, uplifting and supported – it truly was a life-changing experience." — Janelle Crawford

"I had never worked with a coach before and honestly didn't know what it would involve, so I didn't have any expectations just wanted to go along with the journey and see what it was all about.
By the end of our first session I felt determined and inspired by the goals we had set. After every session with Chloe I would have a smile on my face and feel very positive about all aspects of my life.
I was so happy that I decided to be coached by Chloe. The biggest change I've noticed in my life is that I continue to stay positive no matter what life throws at me and it has helped me get through some tough situations. I would describe my coaching experience as interesting, exciting and inspiring. From now on I will be referring back to this experience and continuing to set goals to help me live the life I want!" — Laura Marquis


"When I first connected with Chloe I was so afraid of what people would think of me and this was holding me back from putting my blog posts out there. I decided to work with Chloe because it FELT right, I was drawn to her work and deep inside I knew how beneficial this journey with her would be.
Going into our first session I felt nervous, excited, scared and hopefully, but by the end of our first session I still felt nervous, but my fear was gone and I knew that everything would turn out alright — and it really turned out to be more amazing than I could of possibly imagined.
Chloe empowered, supports and uplifted me and because of this I kept going and kept putting myself out there. The biggest changed I've witnessed in myself is that I've become so much calmer and confident. I would describe my coaching experience as empowering, deep-connected and safe. THANK YOU, THANK YOU, THANK YOU, Chloe!" — Teresa Valentina Borik

"When I first connected with Chloe I was struggling with starting my blog and actually starting it, as well as creating a vision for it's future. Going into our first session I was very nervous, but by the end of it I knew it was going to be a great experience! I felt motivated to start doing things to get on track with launching my blog.​
​The biggest change I experienced through working with Chloe is for starters, I actually have a blog now! I'm more confident than I was before and I have a handle on the more technical aspects. Overall, I found the confidence to put myself out there which was the number one thing I needed to get the ball rolling.
By working with Chloe I become motivated to start moving towards my goal and I have now launched my blog and I have the confidence to put myself out there​. Our time together was collaborative, supportive and inspiring​ and ​I couldn't have launched my blog without you Chloe! Thank you so much for believing in me and helping me to find the confidence to get out there and blog my heart out!​" — Sara Asher
INTERESTED IN WORKING TOGETHER 1:1?
HERE'S THE FIRST STEPS…
∞  You can find out more about the ways we can currently work together and the current coaching packages I have on offer right here.
∞  I'm currently booking in new coaching series for May (and beyond!), so if you're wanting to work with me 1:1 you can email me here so we can get to know each other and see if we'd make an awesome match for working together 🙂
∞  If you have any questions about my 1:1 coaching services you can head over here to read my coaching FAQs, or alternatively feel free to email me and ask away.


FEEDBACK FROM THE 28 DAY GRATITUDE PROJECT
"I already had a gratitude practice before participating in The 28 Day Gratitude Project, however I wanted to introduce some new gratitude practices into my life. The best part of the project was the daily inspiration and the variety of activities, and now I'm having more fun with my gratitude practice." — Rachael Kable

"A joyful life is one that's deeply rooted in gratitude. But gratitude is so much more than just simply reciting what we're thankful for. Gratitude isn't just an action, it's a FEELING. And Chloe's project guides you beautifully through the steps to building a potent practice of appreciation in your life. It's effects you will no doubt powerfully FEEL!" — Meg O'Sullivan 
"The best part of The 28 Day Gratitude Project was all the different ways to not only practice gratitude, but to make it a regular (and loved) part of my daily routine. Since completing the project I appreciate the little things even more and make sure to give these things a little thanks as they happen." — Erin

"The 28 Day Gratitude Project is your go-to guide for starting, and sticking to a daily gratitude practice. It is full of simple and fun daily activities to help you create your own gratitude practice, or to take your current one to the next level. Each activity will leave you uplifted and aligned with the energy of abundance for the day ahead. You will be amazed at the miracles that start to occur in your life from making gratitude a daily habit, and the 28 Day Gratitude Project is your best place to start!" — Tracey Spencer
"I joined The 28 Day Gratitude Project because it seemed like the perfect way to enhance my gratitude practice. I thoroughly enjoyed the project, and the best part was that it opened my mind to the different ways we can experience and express gratitude! I loved the different tips each day as they were simple and easy to implement!" — Amanda
"You've probably heard of or experienced the power of gratitude before. But how often do you practice it? Chloe has created a fun way to put gratitude into practice. I have no doubt that this simple yet potent 28 day challenge will have you creating a beautiful gratitude practice that uplifts you and those around you." — Fran Maspero
"Before joining The 28 Day Gratitude Project I had a gratitude journal sitting on my bedside table, but not being used. The best part of the project was it held me accountable to practicing gratitude every day, and now I'm more present and see the joy in lots of things." — Luan
"The 28 Day Gratitude Project is the go-to guide for anyone who wants to introduce or re-familiarise themselves with the power of gratitude, and infuse their every day with more positivity and appreciation. Gratitude sits at the core of a life well lived, and Chloe has created a platform to help anyone that is ready to carve out a gratitude practice that works well for them. There is no one-size fits all mentality here – just an invitation to explore and experiment with the many opportunities available to you, and make it your own." — Tara Caetano
"Before I joined The 28 Day Gratitude Project I sort of had a gratitude practice, but it wasn't very regular. The best part of my experience was getting to write down the things I'm thankful for each day, and now I'm glad to have a little time capsule of wonderful things to look back on. I loved this project, it was super fun!" — Cat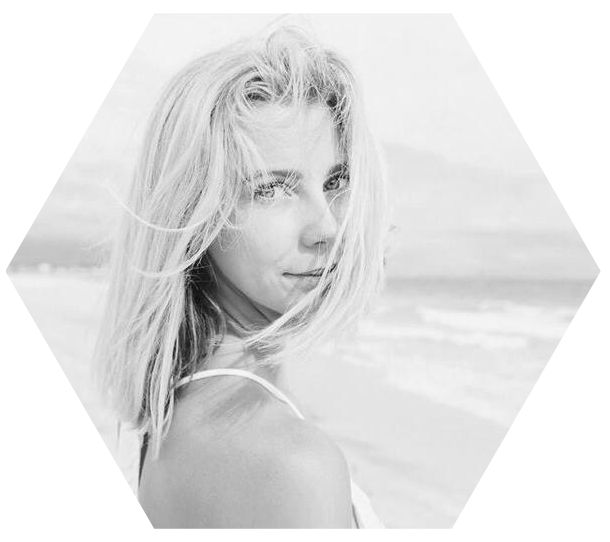 "For someone who has practised gratitude for quite some time now, I still have those off days where I lose touch with a thankful heart.  28 Days of Gratitude has opened me up to many beautiful lessons about making gratitude a non-negotiable daily practise – even if we have those icky days. With simple, practical and beautiful guided messages – Chloe has created a project that is so easy to love and adore, especially knowing you will get a heartfelt daily reminder straight into your inbox!" — Karla Layton
"My favourite part of The 28 Gratitude Day Gratitude Project was the daily email and task, which helped me to be more mindful and to actually remember to be grateful every day." — Ally
Interested in experimenting with The 28 Day Gratitude Project?
∞

FEEDBACK FROM MY EBOOK — INFINITE: TAKE YOUR LIFE TO THE NEXT LEVEL AND BEYOND!
"Chloe combines her skill set from psychology, becoming a trained life coach, her own person experiences and inner wisdom to create an incredible resource in Infinite to help you take your life to the next level and beyond! It is filled to the brim with twelve incredibly powerful and potent steps that are going to help you go beyond your wildest dreams and transform your relationship with yourself. This eBook is laced with tips to implement within your own life, powerful anecdotes, and extra resources to continue your learning. If you are ready to expand, grow and change in 2015 then Infinite is going to be the eBook for you." — Maddison Vernon
"Chloe has created a divine guide to trusting and tapping into your own infinite power. With simple steps, loving stories and gentle guidance you can get out of your head and into your own wild and precious life." — Emma Newby
"If you're feeling stuck, if you know you can do more with your life but aren't sure where to start, or if you're simply looking for some inspiration then Infinite: Take your life to the next level and beyond! is the perfect eBook for you. This love-infused eBook will definitely get you inspired to take your life to the next level. Infinite is full of simple, thought-provoking and actionable steps to leading a life full of limitless possibilities. Chloe will guide you through befriending fear, learning to do what makes you feel good, and embracing who you are – all so you can take your life to the next level and live the kind of life you dream of." — Erin Williams
"A beautiful book brimming with wisdom and truth bombs. Chloe speaks from experience and these 12 steps she has bound together for you come with practical how to's on over coming fears, limitations, comparison, stress and breaking out of your comfort zone. Chloe has poured her soul into this and it's beauty and simplicity is potent and powerful." — Kristen Graham
"Chloe's pillars for taking your life to the next level are not only inspirational and grounding but they are also practical. Infinite is filled with great day to day tips that you can easily apply to your life that will enable you to experience divine personal growth! This eBook is a must read." — Janelle Crawford
Get your free copy of Infinite + access to the entire Infinite Collection (a library of free resources) by entering your details below
∞