January 23, 2015
Hello there you incredible human!
Today is a super exciting day! And that is because…
My eBook Infinite: Take your life to the next level and beyond is here!
I poured so much into creating this eBook, just for you. My aim was to create something that would leave you high on inspiration, that you could refer to again and again, especially when inspiration was lulling.


The lowdown on the Infinite eBook:
∞  It's super inspirational.
∞  It contains 12 awesome ways to take your life to the next level (and beyond!)
∞  It includes stories and insights from my own life.
∞  It contains my recommended resources to further help support and inspire you.
∞  It's jammed packed with easy-to-implement actionable tips.
∞  It also includes the inspirational One Infinite Life manifesto.
The BEST part of all is Infinite is yours for FREE! But what's even better, is that I created Infinite as if you would be paying for it, and I also got it beautifully designed by the lovely Monika from MB Captured.
Here's what some inspiring souls think of Infinite…
"Soulful, heartfelt, captivating – just a few words to describe Chloe's beautifully designed ebook, Infinite. A few pages in, and I was already feeling inspired to put her tips and tricks into action. Do yourself a favour and take the time to devour this delicious book. I guarantee, you will finish feeling uplifted and ready to take your life to the next level. What are you waiting for? Get on it!"
Morgan Taggart | MorganTaggart.com

"Life isn't meant to be a blood-sweat-and-tears style search for happiness. In actual fact, everything we desire lies within us. With this magical little eBook, Chloe will remind you of this truth, gifting you a bunch of simple tips to tapping into your infinite potential and creating the life you truly crave. Chloe – Thank you for guiding people home."
Meg O'Sullivan | Adventuring Home

"Chloe combines her skill set from psychology, becoming a trained life coach, her own person experiences and inner wisdom to create an incredible resource in Infinite to help you take your life to the next level and beyond! It is filled to the brim with twelve incredibly powerful and potent steps that are going to help you go beyond your wildest dreams and transform your relationship with yourself. This eBook is laced with tips to implement within your own life, powerful anecdotes, and extra resources to continue your learning. If you are ready to expand, grow and change in 2015 then Infinite is going to be the eBook for you."
Maddison Vernon | MaddisonVernon.com         

"A breath of fresh air. A satisfying stretch for the soul. Infinite is crisp, clear and offers a blissfully simple guide to living a more expansive life. This eBook is such an uplifting and enlivening resource, providing lessons, and inspiration for putting it all into action. And that's what counts."
Fran Maspero | My Goodness Me


"If you're feeling stuck, if you know you can do more with your life but aren't sure where to start, or if you're simply looking for some inspiration then Infinite: Take your life to the next level and beyond! is the perfect eBook for you. This love-infused eBook will definitely get you inspired to take your life to the next level. Infinite is full of simple, thought-provoking and actionable steps to leading a life full of limitless possibilities. Chloe will guide you through befriending fear, learning to do what makes you feel good, and embracing who you are – all so you can take your life to the next level and live the kind of life you dream of."
Erin Williams | In Our Stillness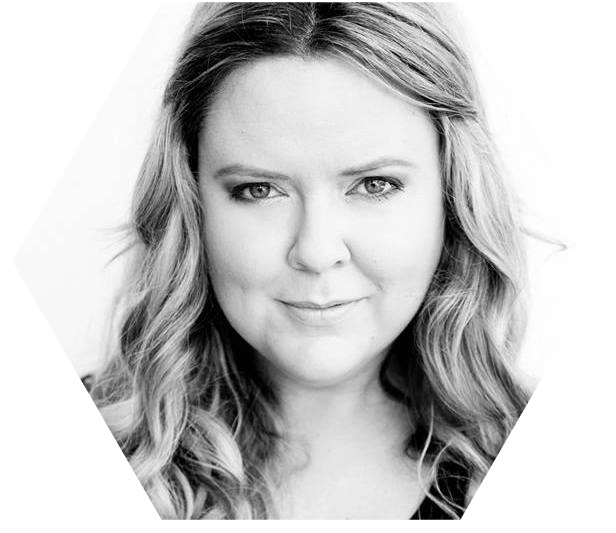 "Chloe has created a divine guide to trusting and tapping into your own infinite power. With simple steps, loving stories and gentle guidance you can get out of your head and into your own wild and precious life."
Emma Newby | Some Wild Darling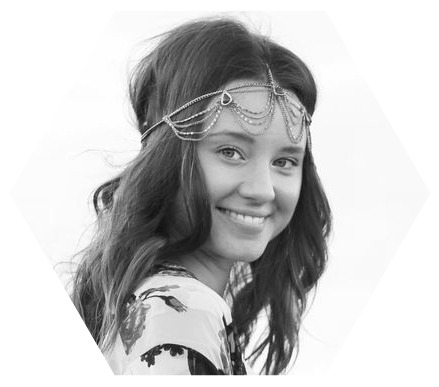 "A beautiful book brimming with wisdom and truth bombs. Chloe speaks from experience and these 12 steps she has bound together for you come with practical how to's on over coming fears, limitations, comparison, stress and breaking out of your comfort zone. Chloe has poured her soul into this and it's beauty and simplicity is potent and powerful."
Kristen Graham | Wild Spirit Feather


"Chloe's pillars for taking your life to the next level are not only inspirational and grounding but they are also practical. Infinite is filled with great day to day tips that you can easily apply to your life that will enable you to experience divine personal growth! This eBook is a must read."
Janelle Crawford | Janelle 


Oh and before you get your free eBook… A few things:
∞  If you want a sneak peek of the content in Infinite, you can check out a snippet here.
∞  I would absolutely love to hear what you think of Infinite. After you have read it come back here leave me a comment below telling me what you thought, or you can send me an email at chloe(at)oneinfinitelife(dot)com.
∞  If you loved Infinite I'd be super grateful for your assistance in spreading the word on social media. You can do this easily by using the buttons below to share this post.
∞  If you do share some Infinite love on social media tag me at @One Infinite Life (on Facebook), @ChloeWigan (on Twitter) and @OneInfiniteLife (on Instagram).
How to get your FREE copy of Infinite… 
Enter your details below to join my mailing list to receive your FREE copy of Infinite delivered instantly to your inbox. You will also receive fortnightly emails from me, which contain newsletter-only updates, insights and inspiration.