Hey there incredible human!
It's so good to have you here.
I'm thrilled that you want to connect with me.
The best way to stay in touch with me is to join the Infinite Community (which you can do below) — and you'll also get access to a mini library of free resources 😉
If you want to contact me directly my email address is: chloe(at)oneinfinitelife(dot)com 
I look forward to hearing from you.
However — inspired by this article — I'm intentionally spending a lot less time in my inbox at the moment.
Just so you know: You can usually expect a response from me within a few days — sometimes even sooner depending on what's going on at the time. And brevity is always appreciated in my world — and inbox 🙂
To help you out with your request here are a few of the queries that often land in my inbox:
If you're interested in coaching with me… 
Awesome! I'd love to see if we'd make a great match for working together. You can get all the details on my coaching packages over here and if you're wanting to work together email me here and I'll let you know the next steps.
If you're wanting some advice…
I love sharing things that I've learnt and have found useful as much as possible — however I don't give advice via email, as I provide this kind of support for my 1:1 clients. Instead, you can click here to submit your question and I may answer it for you in a future blog post, and this way others can benefit from it as well.
If you're wanting to become a coach yourself…
I trained with — and highly recommend — the Beautiful You Coaching Academy. You can read more about my experience and see how I can support you in your own coaching journey here. I also have a free email series that goes even deeper into my experience training with this academy, answers questions I'm frequently asked about the course and gives you an opportunity to have a chat to me about the course. If you're interested you can get access here 🙂
If you're writing to me with a request to collaborate on something…
First of all, thank you for thinking of me, I'm truly honoured. I love collaborating with like-minded people on meaningful things. I look forward to hearing your request and I'd really appreciate if you could provide as much detail as necessary on your opportunity or idea and I'll get back to you as soon as I can.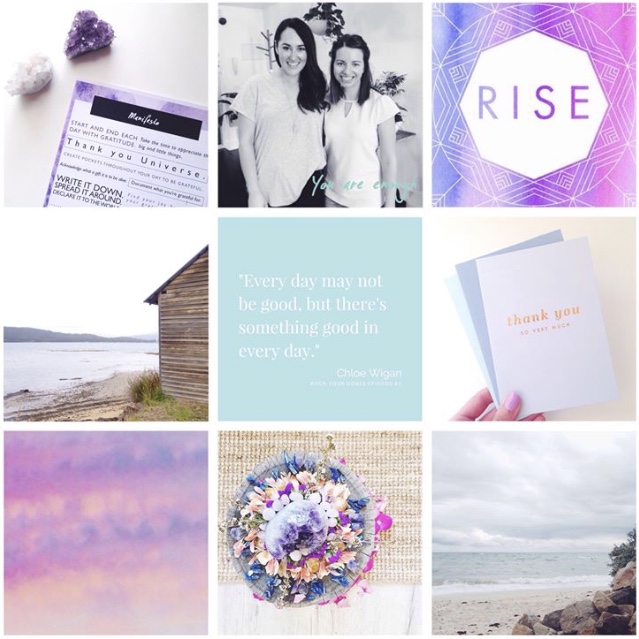 If you want to hang out on social media, here's where you'll find me:

For updates, insights and inspiration, join the One Infinite Life Facebook community.
  Let's get our tweet on over on Twitter.
  I am obsessed with Instagram. If you want to see my life in photos, you can find me @oneinfinitelife.
  I love Pinterest and over there you'll find me pinning inspirational and super useful resources that make life better.

Want FREE access to The Infinite Collection?
Enter your details below to get access to The Infinite Collection — a FREE mini library of resources to help you get the most out of your one infinite life.
Plus you'll also receive super exclusive content from me a couple of times a month, including personal stories and insights, behind-the-scenes peeks (that I don't share anywhere else!) and lots more.
To get access to The Infinite Collection enter your details here incredible human
I look forward to connecting with you!
∞